Diets High In Fruits & Veggies Might Lower Risk Of Alzheimer's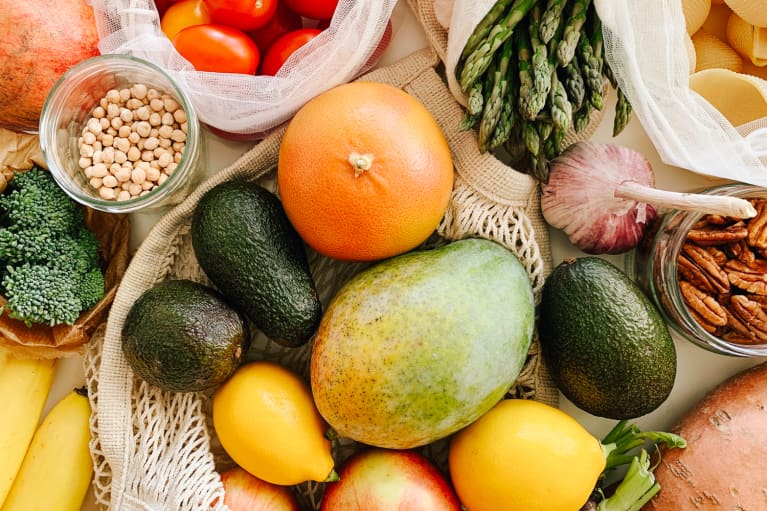 January 30, 2020 — 18:31 PM
Researchers analyzed more than 920 people who were around 81 years old without Alzheimer's dementia. The participants filled out a survey on their diets and how often they ate certain foods. To control for dietary factors, they were also asked how often they spend doing physical activity, reading, or playing board games.
Based on the flavonol reported in their diets, participants were divided into five groups. The group who consumed the least amount ate a little more than 5 mg per day, and the group who consumed the most ate about 15.3 mg.
Participants were followed for up to six years, and in that time 220 developed Alzheimer's dementia. The people who consumed the most flavonol were 48% less likely to develop the disease.
These results remained the same regardless of genetic predisposition or other lifestyle factors, proving that diets rich in flavonoids might have a direct effect in reducing Alzheimer's.
What kind of food contains flavonol?
Nearly all fruits, vegetables, and teas contain the beneficial antioxidant. Therefore, adding more of these healthy staples to your diet can be "a fairly inexpensive and easy way for people to help stave off Alzheimer's dementia," said study author Thomas M. Holland, M.D.
The study incorporated four different types of flavonols and found the top foods that contribute to each, providing further proof that olive oil and tea have positive cognitive benefits.
Isorhamnetin: pears, olive oil, wine, and tomato sauce
Kaempferol: kale, beans, tea, spinach, and broccoli
Myricetin: tea, wine, kale, oranges, and tomatoes
People with diets high in isorhamnetin and myricetin each had a 38% reduced risk of developing Alzheimer's dementia, while the kaempferol group was 51% less likely. The fourth group, quercetin, was not linked to a reduced risk.
Though Holland said more research needs to be done to confirm the association, these findings are hopeful. Since most of the flavonoid-rich foods are part of the Mediterranean diet, it's no surprise that they are linked to brain health.