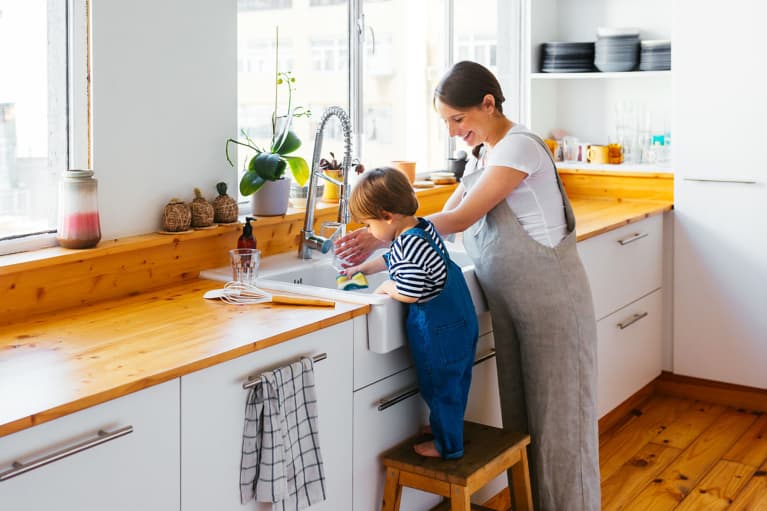 Right now, our planet's at a tipping point. Every choice we make is a chance to help create a better and brighter future, which means that some of the biggest impacts can stem from mindful tweaks to our daily routines.
Read on for three simple home-cleaning alternatives that can have incredible benefits for our planet's health:
1. Mindful at-home habit: Go for 100% recycled paper products.
Using washable cloths to clean up spills whenever possible is the goal, but let's be real: Some messes are just a job for paper towels (we don't even need to mention TP!). The next best thing is opting for paper products made from recycled content.
The planet-minded impact: The Environmental Protection Agency (EPA) recommends shopping for paper towels that use at least 40% recycled materials. That's because they create a significantly smaller environmental footprint than their virgin fiber counterparts. Two main reasons: The wood doesn't need to be harvested from a forest to be turned into pulp to make the product, and on top of that, the whitening process is usually way less toxic. Everspring's 100% Recycled Paper Towels are certified by the Forest Stewardship Council (which helps ensure minimal impact on our forests), never bleached with chlorine, and they're just as strong and absorbent as conventional rolls.
2. Mindful at-home habit: Give wool dryer balls a whirl.
The next time you run out of dryer sheets, try wool dryer balls instead to help reduce the waste created by the typical laundry day. Pro tip: Add two to three drops of your favorite essential oils to a dryer ball and toss it into the load for the best-smelling fresh laundry ever.
The planet-minded impact: Dryer balls do the same things that disposable dryer sheets and chemical fabric softeners do—like make your clothes, sheets, and towels feel soft on your skin and remove static cling and wrinkles—but without the waste or harsh chemicals. In the dry cycle, they'll lift and separate the layers of laundry so that heat can circulate better, which actually reduces drying time (all about conserving that energy!). Everspring's 100% New Zealand Wool Dryer Balls are free of any dyes and fragrances and nontoxic when used as directed. But the best part? These biodegradable balls will outlive any box of dryer sheets, so when they do reach the end of their life, you can toss 'em with peace of mind.
3. Mindful at-home habit: Stock up on biobased cleaning supplies.
Ever heard of "biobased" products? When it comes time to restock your cleaning supplies, this planet-protecting label is bound to be your new best friend.
The planet-minded impact: Thanks to a huge move by the USDA, shoppers can see how much of a product is made using biological or renewable materials, as opposed to nonrenewable resources that aren't so environmentally friendly. One thing we can all do is stock up on cleaning supplies with the Certified Biobased product label to help increase the demand for goods that are made with the planet in mind. Everspring's All-Purpose Cleaner is 91% Biobased, cutting grease and grime without ammonia or harsh fumes (it will, however, leave a delicate natural fragrance from its plant extracts and essential oils—sweet!). The hope is that we can begin to edge out the need for many petroleum-based products, reducing our dependence on fossil fuels and avoiding an excess of carbon emissions. For our planet and its future, that's a ripple effect we can all get behind.
Shop this story: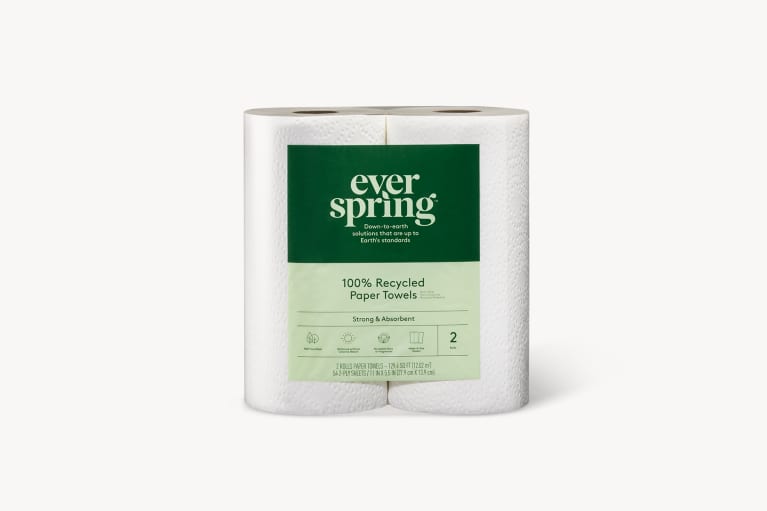 100% Recycled Paper Towels - Everspring™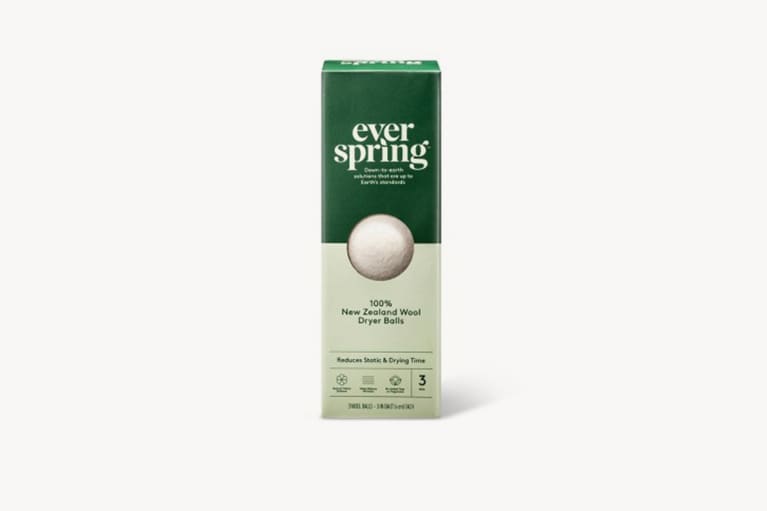 100% New Zealand Wool Dryer Balls - 3ct - Everspring™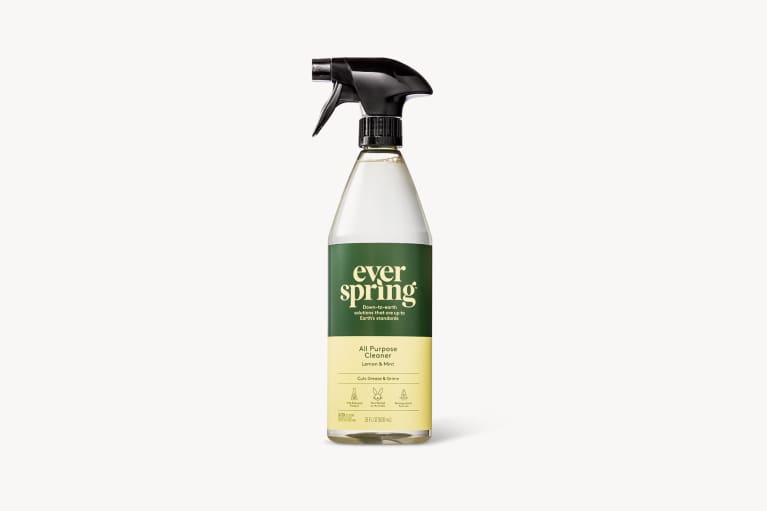 Lemon & Mint All Purpose Cleaner - 28 fl oz - Everspring™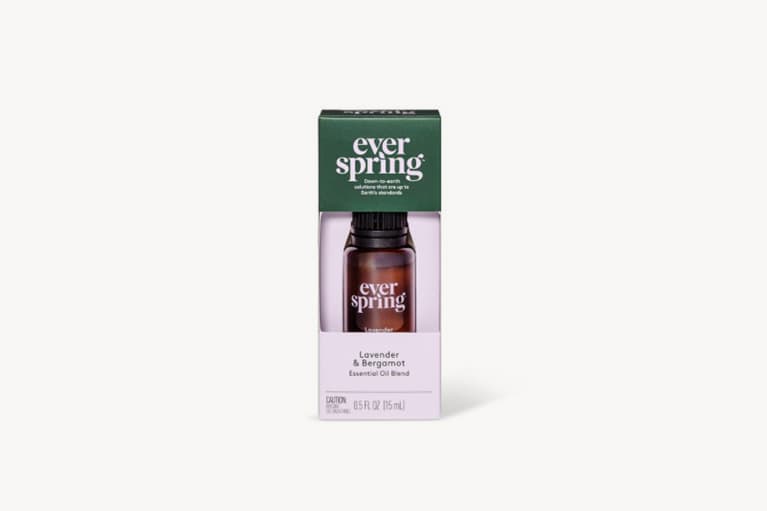 Lavender & Bergamot Essential Oil Blend - 0.5 fl oz - Everspring™