This Laid-Back California Home Is An Instant Palate Cleanser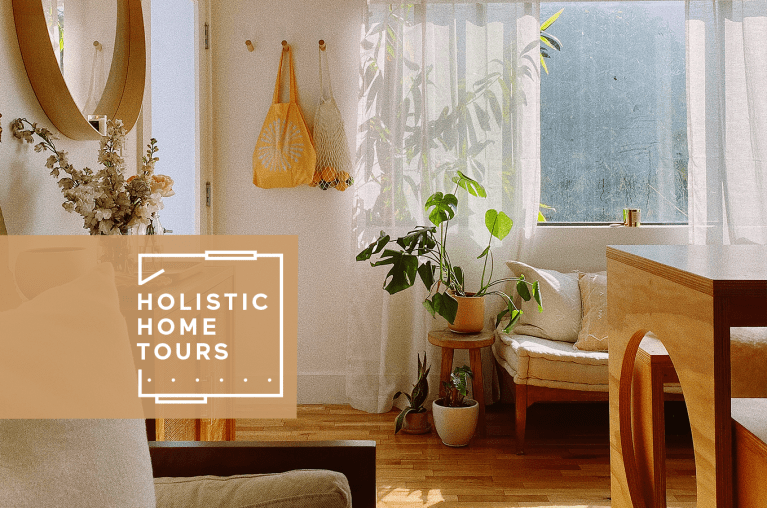 Our editors have independently chosen the products listed on this page. If you purchase something mentioned in this article, we may
earn a small commission
.
Allegra Rose Berger (@allegraroseb)'s Echo Park home is the epitome of California cool. Filled with neutral tones and natural materials, it sets a calming canvas for shadows cast from surrounding bamboo trees. Here, the photographer and graphic designer reflects on how she and her roommates set up their space for healthy, happy days:
What are three words that describe your design philosophy at home?
Coastal, organic, natural.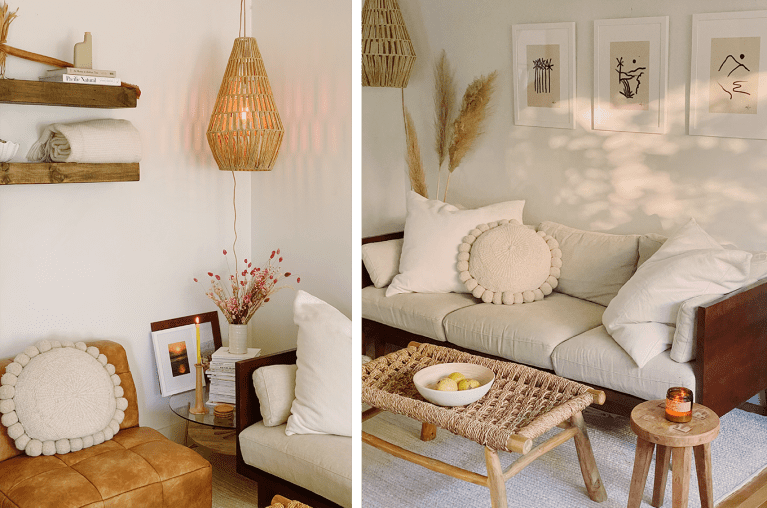 Your home feels really connected to the outdoors. Do you take any design cues from nature?
I live with two of my sweet creative friends, and we are so grateful to have huge bamboo trees right outside our kitchen/living room windows. The natural light and sun patterns that pour into the space are so warming and peaceful.
We wanted to keep the space natural and earthy with various kinds of wood surfaces and creamy whites and tans for our pillows, cushions, and curtains.
Has your relationship with your home changed at all since the pandemic? How so?
I've always worked from home, even before the pandemic, but I definitely think this time has allowed me to think more deeply about how to make the apartment more versatile (and more inspiring!).
I've realized that even just rearranging furniture or switching out a piece can change the feeling of a space so much. I even had the opportunity to design a few pieces of furniture with my friend who builds furniture, and that was a fun project to work on during quarantine.
Our apartment is clean and modern, and we added a little more character to the space with open wooden shelves in the kitchen and a woven hanging pendant light, to make the space feel more textural and warm. It's important to me that my living and workspace be clean, organized, and styled in a way that sparks creativity.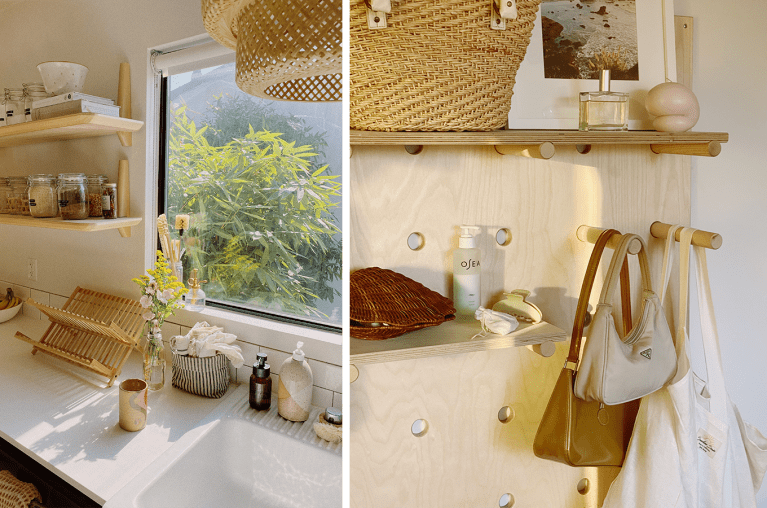 What home projects are on your list for 2021?
While I have loved this apartment so much over the past two years, we are actually looking to move closer to the beach! We are excited to potentially move to a little beach bungalow this spring. So I'm excited to find a new space to style!
What are you doing to find comfort at home during COVID?
Cooking has always been something I've enjoyed. But during this time especially, I love having even more opportunities to cook something nourishing for my body. I've loved learning how to make new things and have been so inspired lately by photographing the process of creating a recipe. Food is so beautiful. The highlight of my week is going to the farmers market to pick up fresh, organic produce. I love when our kitchen sink is filled to the brim with fruits and veggies.
What's the oldest thing in your home? Newest?
The oldest things are probably the plants (that we have somehow kept alive all this time since we moved in!). The newest things are a few candles from P.F. Candle and some dried flowers.
What noises can be heard in your home? What smells?
We usually keep the windows open all day, and I love listening to the rustling bamboo leaves outside. The scent of morning coffee usually lingers throughout the day, as well as our grapefruit, jasmine, cedar, and cardamom room spray from Aesop.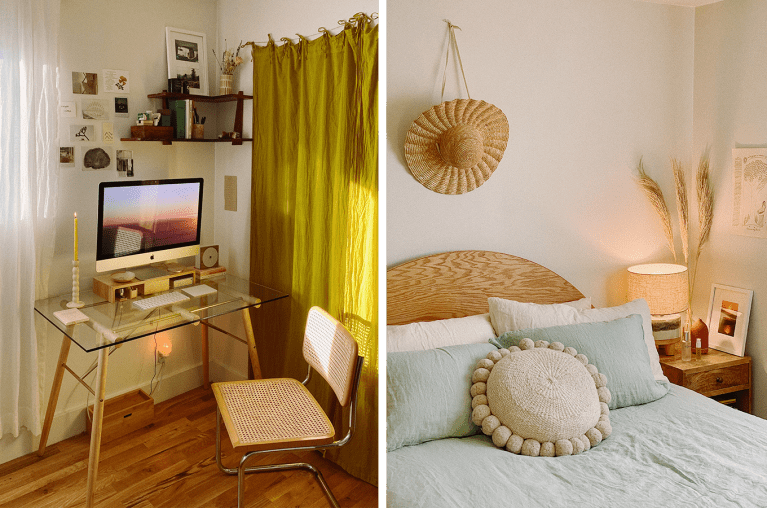 What's the most sentimental thing hanging on your walls, and what's the story behind it?
We have three prints from Delta Venus/Spacey Studios hanging in our living room. They are a simple trio: One of palm trees, one of a sun over a canyon, and one of palms reflecting on the ocean. My two roommates and I like to think these three prints reflect us.
What does the word home mean to you these days?
I think that home is wherever the people you love happen to be. I have realized more than ever during this time that the most important thing in finding "home" is in finding a community of people who love and support each other. To me, a beautiful space is only special if you have people you love to share it with.