In the last five to 10 years, we've watched the natural beauty space transcend its "crunchy granola" status and become, in essence, our new normal. Thanks to a rising demand for more sustainable, organic ingredients in our products these days, the landscape is clearly changing. More skin care and beauty brands than ever before are incorporating an eco-mindful MO in some way. Whether through natural or cleaner ingredients, ethical manufacturing standards, or sustainable packaging, the goal is a commitment to do better.
Now, plant-forward ingredients are beauty mainstays, and it makes sense: We're moving back to nourishing our skin with ingredients found in nature just like we nourish our bodies with food from the earth. What comes to mind first? The iconic bestselling Skin Food by Weleda was early evidence that plant-rich skin care could truly deliver on efficacy.
As the space has grown and continues to expand, we take you through some of the thoughtful considerations—a reminder of what to look for in sustainable skin care. Here, three questions to ask yourself when shopping:
1.
Do you know where the ingredients come from?
In this space, transparency is king. When it comes to botanical ingredients, being able to trace the journey from harvest to skin is important, and there are a number of certifications and seals that prove that a brand's process upholds ethical and sustainable standards.
This will have a lot to do with a brand's business practices and values. Weleda, for instance, is a leading example of an ethical sourcing system. The company—which has been a trusted name in the plant-forward skin care game for a century at this point—recently received the first-ever UEBT Certification for Sourcing with Respect. The independent label, which looks at the entire sourcing system, is initiated by the U.N. and issued by the Union for Ethical BioTrade. It certifies that Weleda's ingredient sourcing protects both people and biodiversity at each stage of the journey from cultivation, harvesting, and processing of the natural ingredients.
This certification demonstrates that Weleda ensures ethical practices throughout the entire process from farm to skin: using and sourcing the highest quality ingredients and developing close partnerships across its supply chain. Nothing is out of Weleda's hands along the way.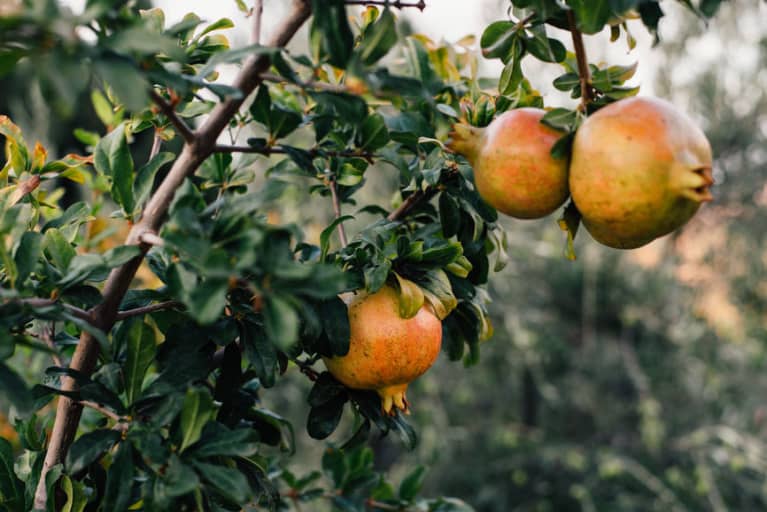 2.
Is the product created without harmful chemicals?
One of the biggest forces behind the move to more natural skin care is that collective ingredients list wake-up call: There were way too many unpronounceable, complicated, and chemically loaded ingredients of the products going on and into our skin.
Almost synonymous with this modern holistic skin care movement is the "no list," aka a standard of clean skin care referring to products created without certain irritating ingredients, fragrances, dyes, environmentally harmful silicones, endocrine-disrupting chemicals like phthalates, and synthetic shelf-life extenders like parabens.
Again, third-party seals and certifications can help you identify truly clean products. In addition to abiding by strict "no list" standards, Weleda's are also certified natural by NATRUE, Europe's leading certification body, ensuring their products are free of those unwanted chemicals, preservatives, and synthetic fragrances in addition to being cruelty-free and GMO-free.
3.
What are the proven benefits of the product's main ingredients?
Plant-rich, nature-based remedies for health have been around since ancient times, and the amazing thing is that scientific research continues to back up what we've known a while: that natural ingredients can be as high-performing and effective to address our concerns as the rest of them.
Another helpful way to ensure that we're getting the most out of sustainable skin care is to look at the research and methodology behind a brand's product and formula development. As a company, Weleda understands that natural isn't enough—a product's ingredients must be effective for you and be able to work with your body's own natural processes. So Weleda focuses on the proven restorative benefits of each of their lead plants, carefully selecting the flower, fruit, and root extracts and essential oils that are orchestrated to work with your body. Not only are Weleda's lead plants chosen for their inherent benefits, Weleda studies the specific optimal times to harvest each of these plants, so they're at their most potent when they start the journey to the shelf.
Nature is powerful and miraculous. Take the time to learn more about your ingredients and their journey to your skin, and you'll see just how holistic harvesting works in harmony with your skin's own inner nature for the best results. Life nurtures life, after all.