21 Healthy Cocktails That You'll Want To Sip On All Summer Long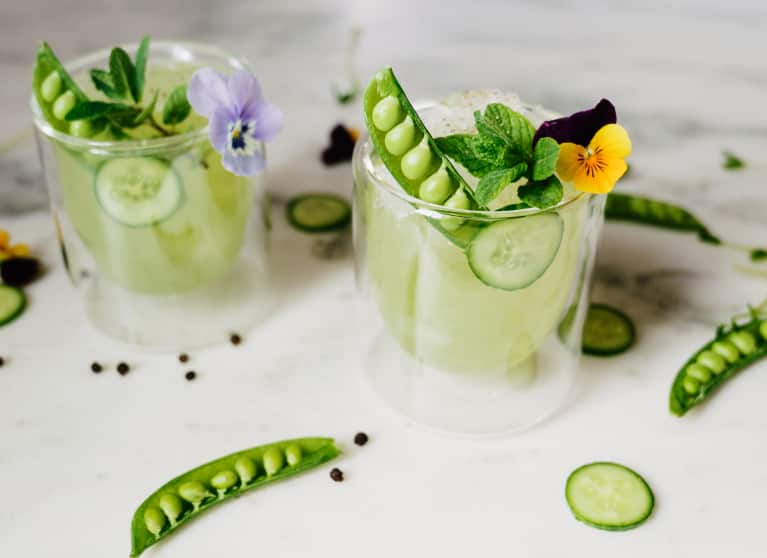 There's nothing quite like kicking back with the perfect cocktail on a warm summer night, but all too often, the ones we reach for or order out contain heaps of sugar, artificial ingredients, and more. While all alcohol is still alcohol and should be consumed in moderation, these cocktails are all free from added sugar and contain bonus nourishing ingredients like kombucha and fresh herbs that make your booze a bit healthier.
Of course, the wellness factor of your cocktail depends entirely on the base liquor you reach for: We love clean brands like Tito's for their handmade, super-clean vodka (they also give back to animals!), Tipperary for their farm-to-bottle whiskey, The Botanist for gin made from foraged plants and flowers (really!), Don Julio for tequila (a surprising favorite alcohol of choice for many of mbg's doctors!), and Dry Farm Wines, a favorite of wellness-world heavyweights like Dave Asprey and Mark Sisson that's sugar-free, mold-free, low-sulfite, and damn delicious. Bottoms up!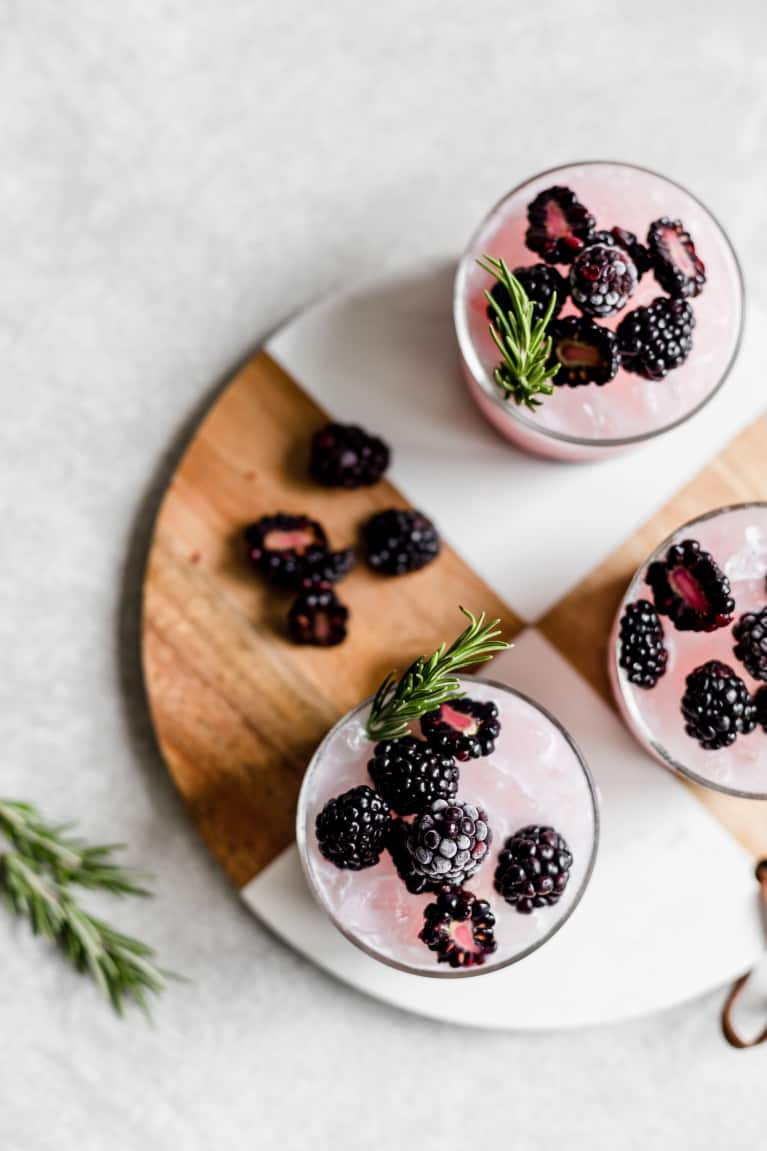 Rose adds a delicate note to this gut-healing kombucha citrus margarita.
Coconut water and blackberries mingle in this hydrating coconut rosewater blackberry smash.
Blackberries! Raspberries! Peaches! This rose spritz is like a fruit plate in a glass (if fruit plates always included elderberry-based St. Germain, that is).
Want to impress your friends? Make your own chamomile-spiked mead, a honey-based spirit (it's easier than you think!).
This simple cocktail combines calming rose water, gin, lemon, and sparkling water for an easy, fresh drink, perfect for tea or brunch.
Elderflower serves as the floral base for this lemon and mint-spiked gin cocktail.
This delicate, creamy cocktail froths up courtesy of egg whites, with a lovely fresh flavor from hibiscus tea, rose water, and cardamom.
Chamomile tea pairs with woody whiskey in this honey-sweetened, perfect picnic cocktail.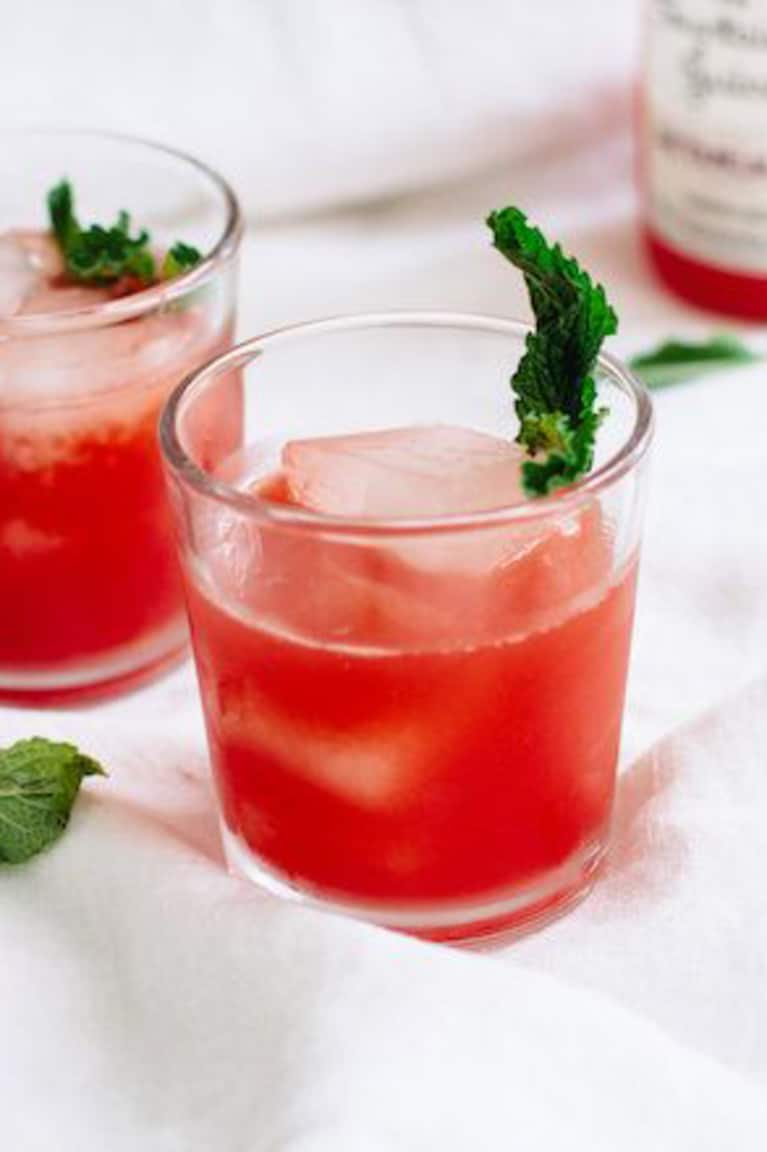 Got strawberries that are going bad? Make this easy, herby strawberry basil vodka.
Watermelon and mint come together for this super-hydrating, R.D.-approved vodka-based drink.
Ever tried a kumquat? This kombucha margarita makes it easy to play around with the super-sour fruit. Perfect for the hottest of summer days.
Basil, citrus, and gin come together in this easy punch, which is topped with hydrating seltzer.
Feeling bloated? This cranberry cocktail will help move extra fluid through your body, while the mint and lemon keep the flavor super fresh.
This margarita is sweetened with fresh mango, not sugar, and is the perfect pairing for spicy Mexican food (summer tacos, anyone?).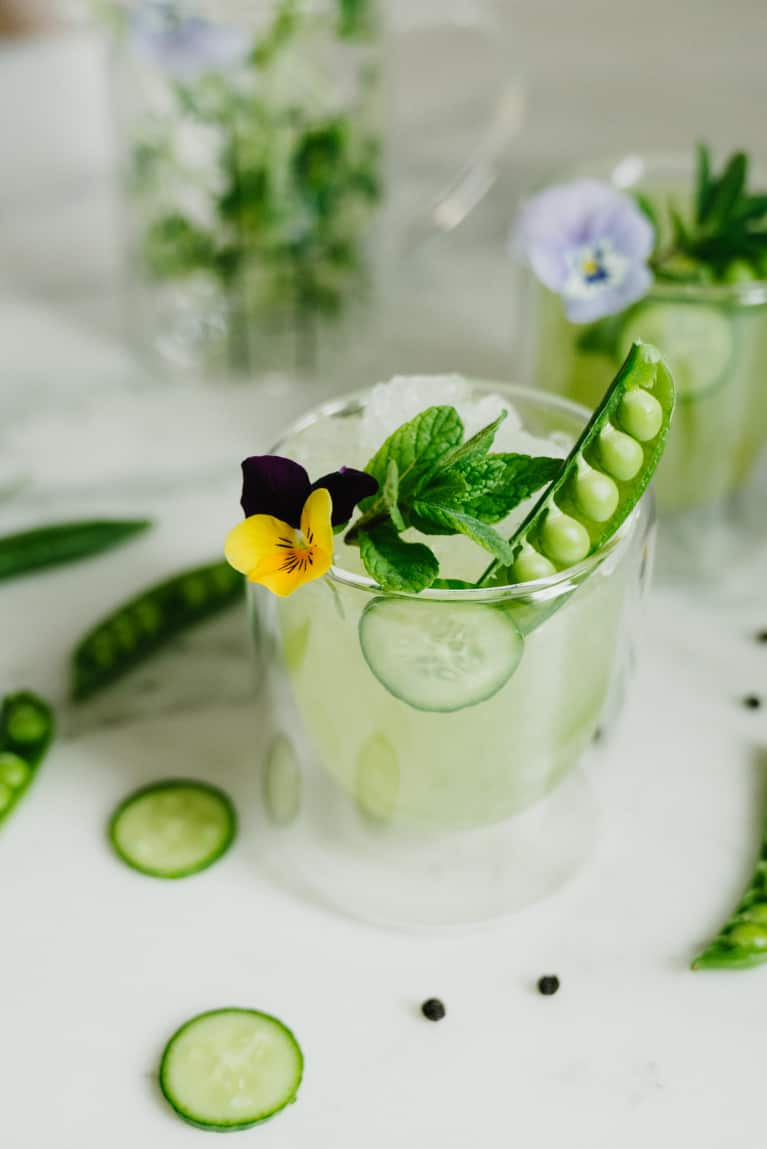 Use the sweet smell of rosemary to transport you to the forest, while the spicy ginger and cardamom boost your digestion in this gin-based drink.
Woody rosemary balances sweet pomegranate in this easy vodka martini.
We declared this the summer of the matcha mojito, and we stand behind that: If you haven't tried this polyphenol-packed cocktail yet, you need to get on it.
If you're a summer fig lover, you'll love incorporating them into this vodka and hard-cider-based fig and thyme cocktail.
This nectarine and rosemary recipe uses probiotic-packed, apple-cider-vinegar-based shrub as a base.
Avocado? In a cocktail?? This surprising, creamy margarita somehow just works, with a dash of acidic lime and detoxifying cilantro to elevate the flavor.
With peas, cucumber, edible flowers, and mint, this tequila-based Spring Garden Cocktail is truly like putting the outdoors into a glass.
Psst...while you're drinking, make sure your wine doesn't have this common, harmful additive.
And do you want to turn your passion for wellbeing into a fulfilling career? Become a Certified Health Coach! Learn more here.