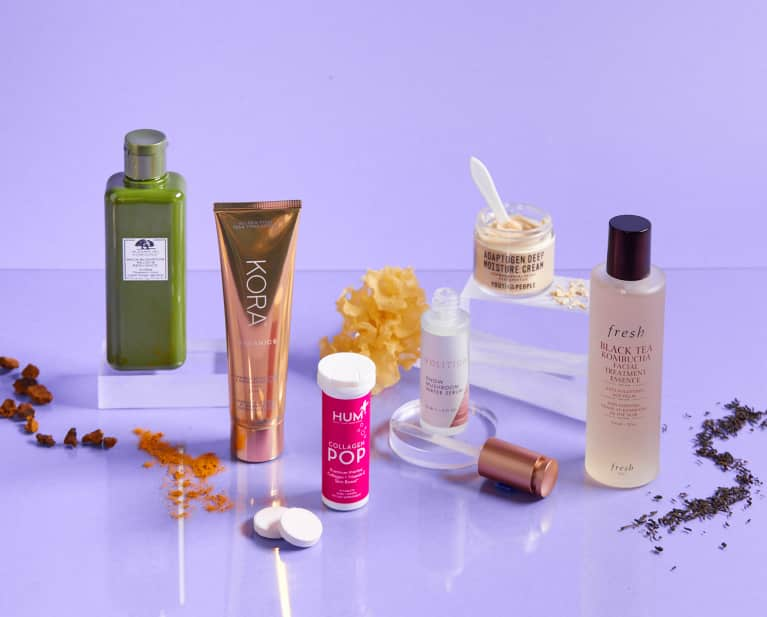 When it comes to wellness, ingredients like kombucha, turmeric, collagen, and adaptogenic herbs and mushrooms are bonafide food and supplement staples—but in beauty products, they are the new new. These four "old world" ingredients are popping up as key actives in trendy skin care, and it's because they're just as transformative on the outside as they can be on the inside.
1. Adaptogenic herbs and mushrooms.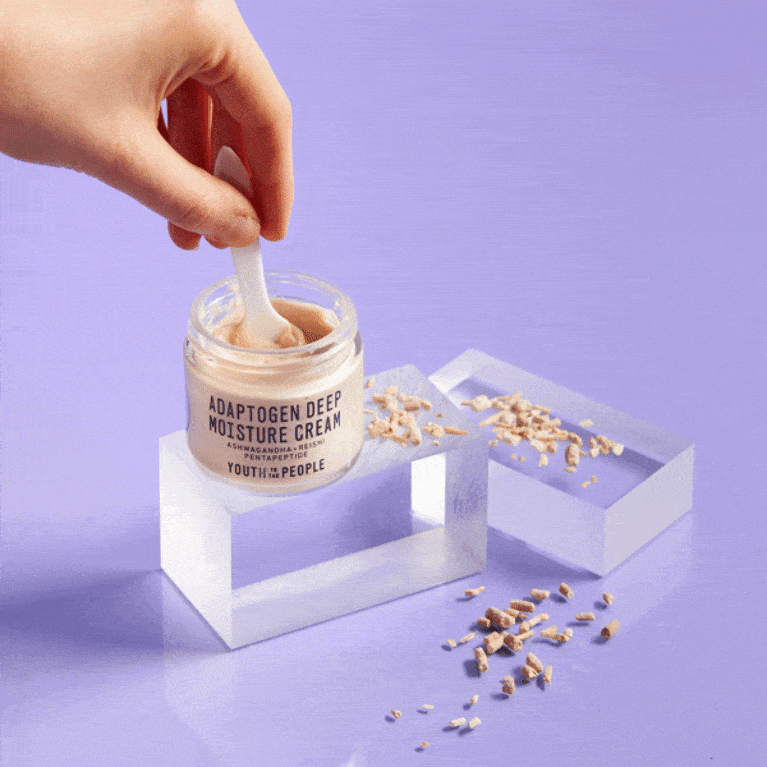 Adaptogens have been a smoothie and morning-tonic staple for years in the wellness world and for thousands of years in ancient Chinese medicine—it was only a matter of time before their benefits were streamlined for skin and hair care. Adaptogens can help the skin cope with stressors.
The Youth to the People Adaptogen Deep Moisture Cream contains ashwagandha, rhodiola, reishi, and holy basil—a calming combination that delivers exactly what your skin needs. They can help protect the skin from the free radicals we naturally accumulate, keeping your glow 100. This cream hydrates and calms the skin when faced with daily stressors like UV rays and environmental pollutants, making it a perfect summer skin care staple.
Dr. Andrew Weil For Origins™ Mega-Mushroom Relief & Resilience Soothing Treatment Lotion is another adaptogen-laced skin treatment. Don't be fooled by the "lotion," it's not a conventional moisturizer, and feels like a toner but is more potent. It's alcohol-free, pH-balanced, and is made with reishi, fermented chaga, and coprinus mushroom that helps soothe stressed, inflamed skin, while keeping it hydrated. This nutrient-dense, watery treatment is super light and great for any skin type, especially those with sensitive skin.
Finally, Volition Beauty Snow Mushroom Water Serum is your friend if your skin is dehydrated or tired. Snow mushroom, also known as silver ear mushroom, looks more like a white seaweed than a mushroom and is known for its ability to draw up and absorb water. In the serum, snow mushroom helps to hydrate and leaves the skin glowing. Fun hydration fact: the snow mushroom extract in this serum holds 500 times its weight in water. That, combined with mineral-charged marine water, will help detoxify and minimize the appearance of pores.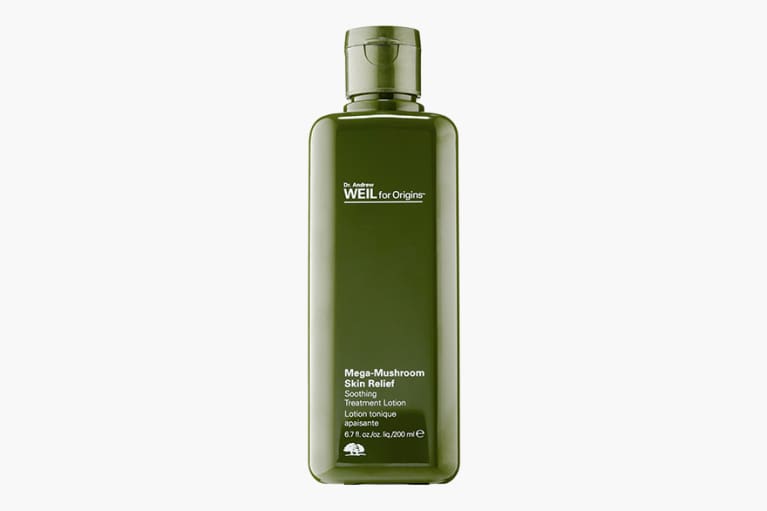 Andrew Weil for Origins Mega Mushroom Relief & Resilience Soothing Treatment Lotion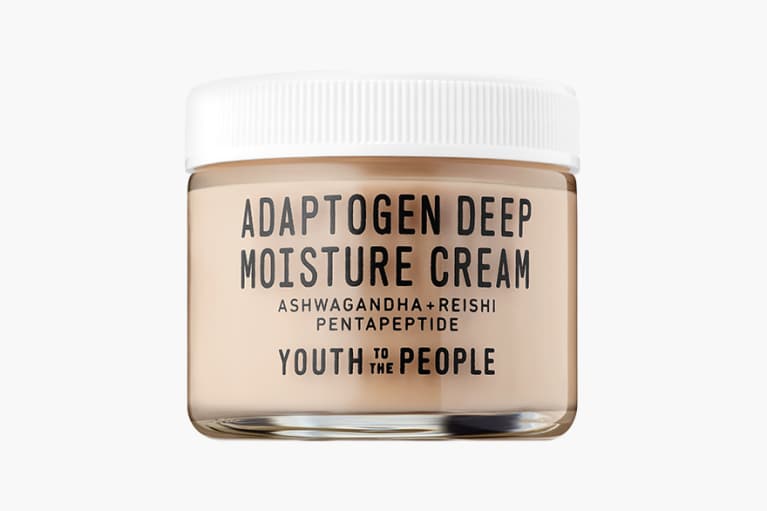 Youth To The People Adaptogen Deep Moisture Cream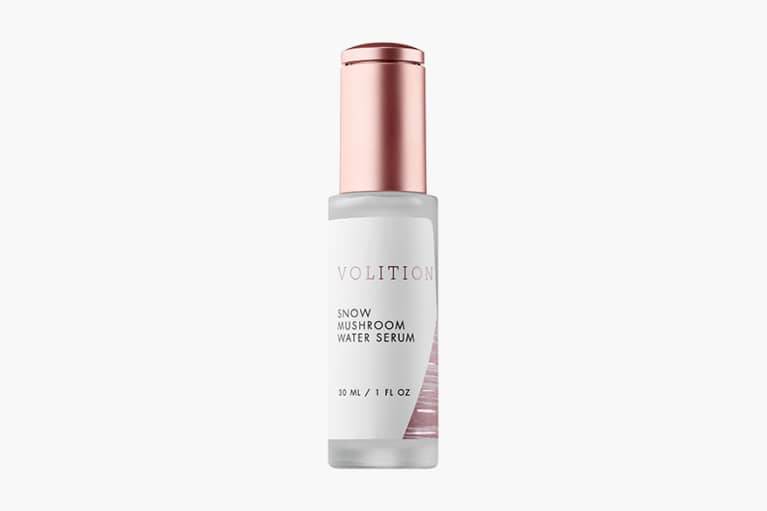 Volition Beauty Snow Mushroom Water Serum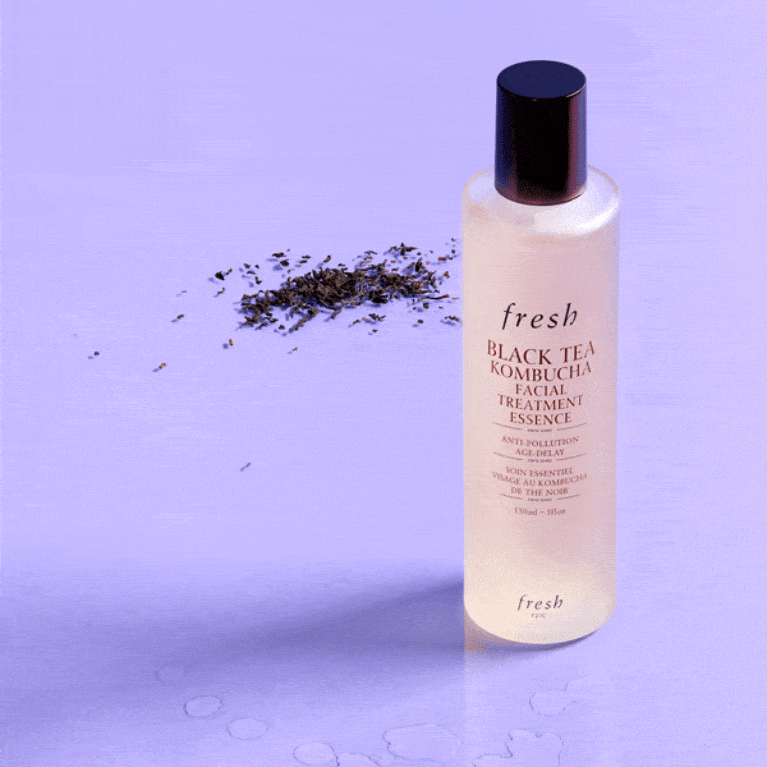 Turmeric is an ancient herb that's been well-studied and well-documented for its seemingly never-ending list of dietary health benefits. Its vibrant yellow color might give you some pause when thinking about applying it to your face, but it actually has skin-brightening and evening properties. KORA Organics' Turmeric 2-in-1 Brightening and Exfoliating Mask is powered by turmeric, papaya enzymes, and rosehips to visibly brighten and exfoliate for smooth, glowing skin.
Collagen is the most abundant protein found in the human body, but it depletes as you age, which is sad! Collagen depletion can make skin look dull and lackluster, which is something we all want to avoid.
Drinking lots of water is important, but replenishing collagen has been shown to reduce the look of signs of skin aging. HUM Nutrition's Collagen POP is an excellent choice because it visibly plumps skin, hydrates, and brightens thanks to collagen and Vitamin C. One little tablet turns a boring glass of water into a fizzy lemon-rose drink complete with 500 milligrams of marine collagen.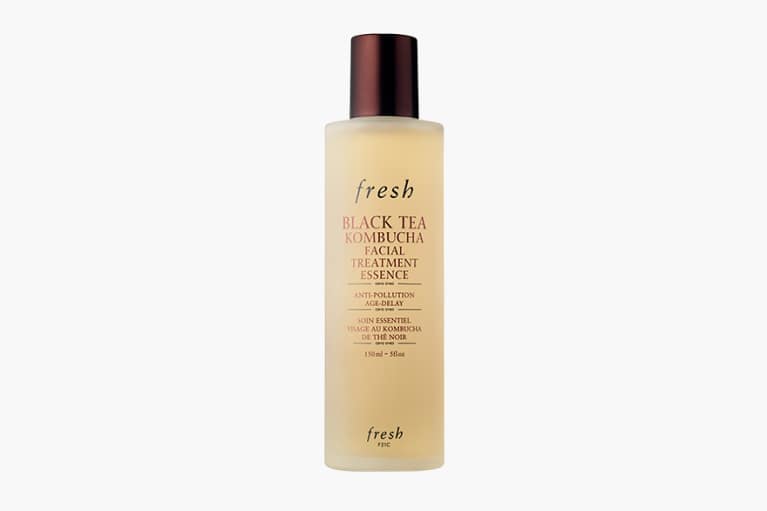 Fresh Black Tea Kombucha Facial Treatment Essence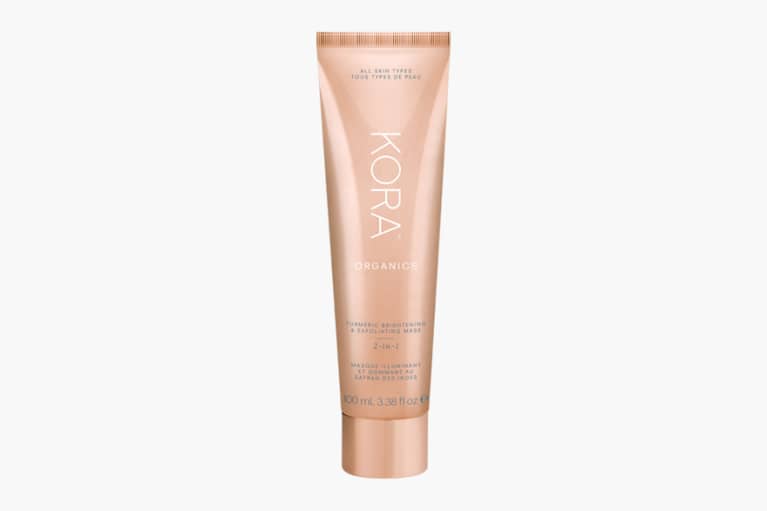 KORA Organics Turmeric 2-in-1 Brightening & Exfoliating Mask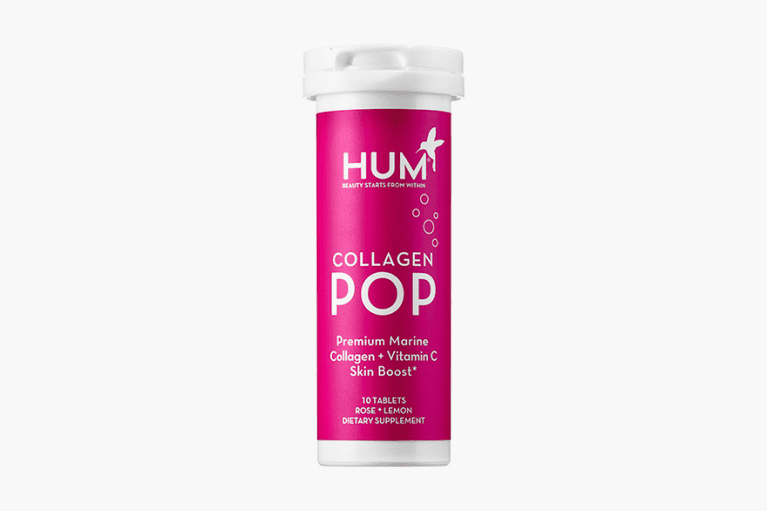 HUM Nutrition Collagen POP