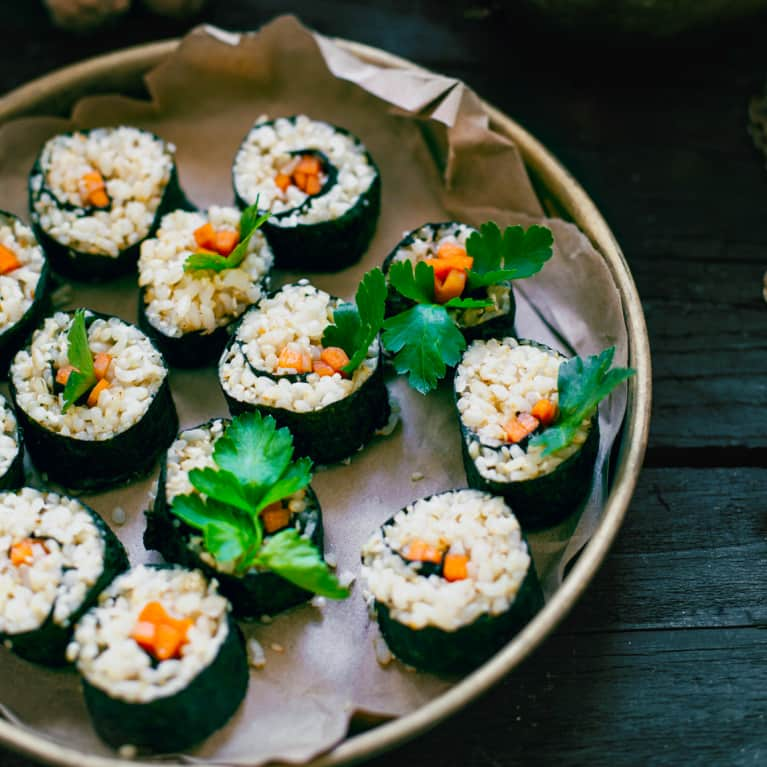 This summer, wellness experts and thought leaders gathered to attend mbg's fifth annual revitalize for a weekend of forward-thinking talks, movement, and nourishing eats from the biggest names in nutrition. Here's a peek at the Fermented Feast hosted by KeVita.

Up to
70 percent
of the immune system is located in the digestive tract, so keeping that space healthy is an important thing we can do for overall wellness. And one of the ways that may aid gut health is by eating probiotic-rich, fermented foods.
Probiotics are living microbes that balance our body's natural microbiome, the complex bacterial population that lives within us, in our gut. The good bacteria that are normally present in our GI tract help digest food, destroy the bad disease-causing microorganisms, and may help our bodies get the nutrients we need. But many factors, from our environment to our daily diets, can influence the balance in our gut microbiome. Eating probiotic foods may help shift the balance in our gut to a healthier profile.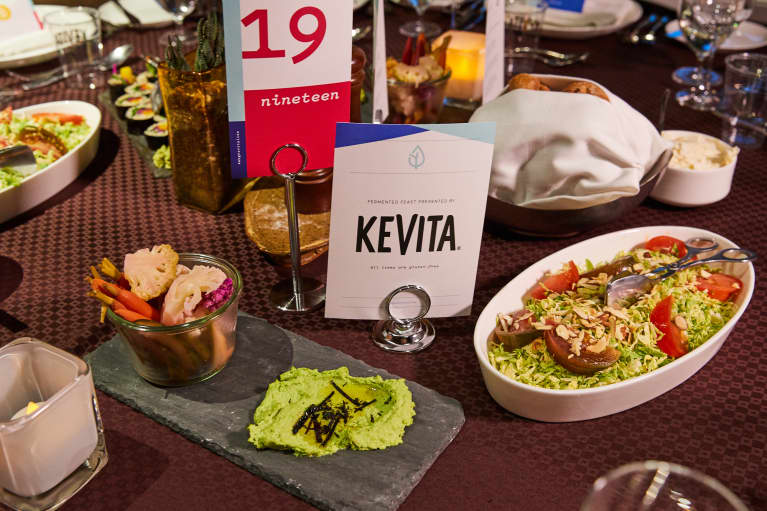 Depending on how it's prepared, some fermented foods like yogurt, kombucha, sauerkraut, and miso contain live bacteria that may have a probiotic effect. When buying fermented ingredients, be sure to read labels carefully for live and active cultures as not all fermented foods actually contain live probiotics.
Generally speaking, fermented foods are easy (and we'd argue, extremely delicious) to add to your plate. Case in point: This year's fifth annual revitalize put on a Fermented Feast for its guests—a multicourse dinner inspired by and made from fermented ingredients. Each course was paired with KeVita's effervescent drinks, which are fermented with water kefir culture or a kombucha tea culture containing billions of live probiotics.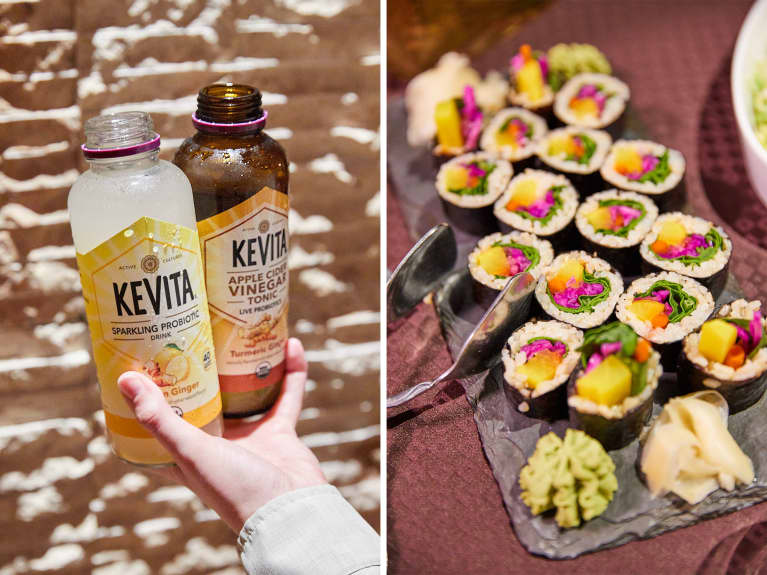 Organic kaffir-marinated rotisserie-style chicken with homemade sauerkraut, Swiss chard, and fermented lemon yogurt
Miso-marinated salmon with sautéed bok choy and kimchi broth
Pickled mushrooms & spinach enchiladas with turmeric butternut purée (Vegan)
Roasted heirloom cauliflower with gochujang-fermented chili paste marinade (Vegan)
Green lentil and baby carrot miso stew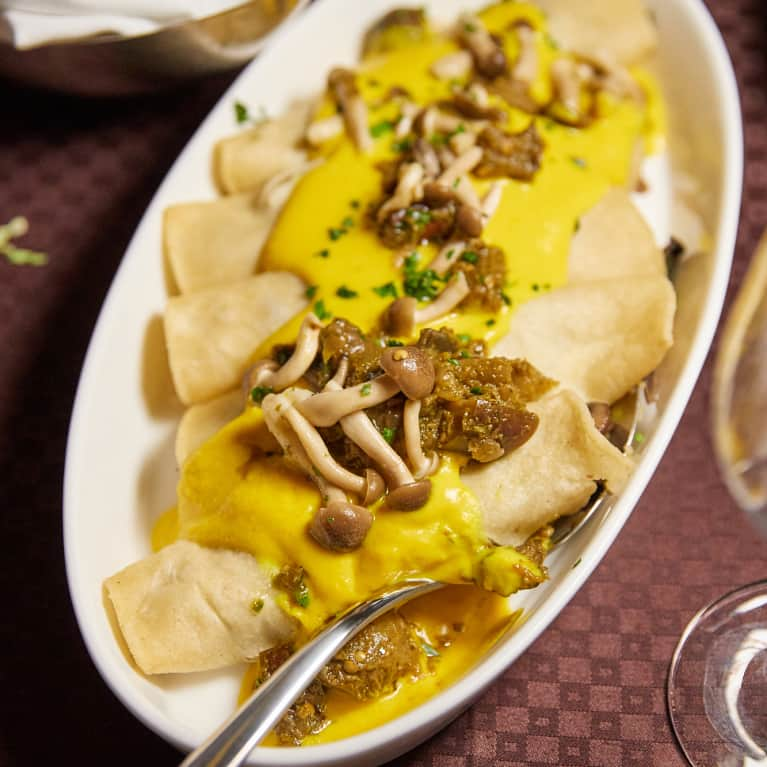 The idea of getting to indulge in comfort food that also may keep your gut happy is a big reason these dishes were a hit at the dinner, especially the pickled mushrooms & spinach enchiladas dish. For summer, opt for no-cook enchiladas by wrapping up your favorite protein, veggies, and leafy greens and making a seasonal purée. Here are three spins for summer to try tonight (and pair it with a refreshing KeVita flavor like a Sparkling Probiotic Drink in Strawberry Acai Coconut):
For a spicy kick, make a purée of serrano chilies, garlic, cilantro, yogurt, plus salt for seasoning.
For a more herby flavor, try blending cooked lentils with onion, cilantro, lime juice, and cumin, plus salt and pepper to taste.
Stuff an enchilada wrap with kimchi and brown rice, or use the fermented Korean veggies (typically cabbage, radish, or cucumber—here's a recipe to make your own) as a topping instead of going the purée route.
DIY your own fermented veggies or favorite pico de gallo ingredients at home with this simple recipe.