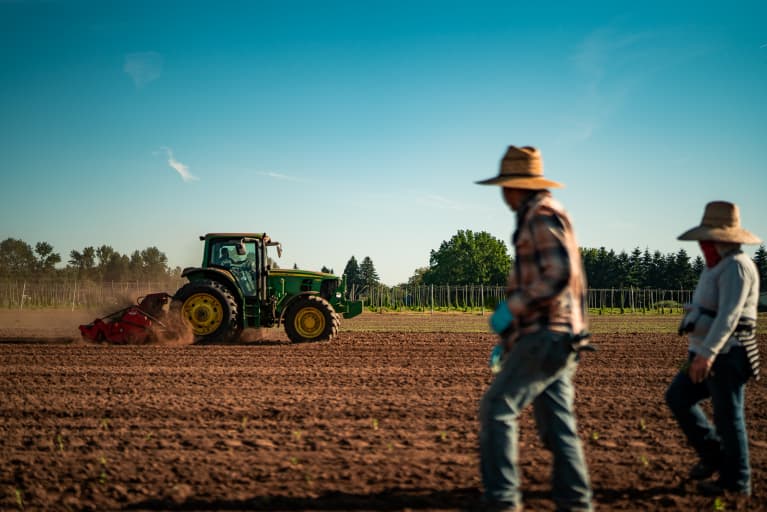 By now, we all know we should be choosing a high-quality CBD. But beyond what a product says on its label, how do we truly know we're getting the best possible ingredients? Turns out, it's not only hemp's extracts that make a difference.
We spoke with molecular biologist, industrial hemp scientist, and certified herbalist Bear Reel, who currently heads up the cultivation R&D team at Charlotte's Web™, to learn more about where our CBD comes from. The company is renowned for pioneering the CBD industry—ahead of the 2014 Farm Bill—when the Stanley brothers first bred hemp plants with extremely low levels of THC and high levels of CBD.
In other words, Charlotte's Web has over five years' worth of scientific experience in cultivating hemp from the ground up (quite literally!). Read on for a closer look at what it takes to go from seed to shelf organically, sustainably, and healthfully—right now and into the future.
As consumers, we typically don't think about the plant breeding and genetics behind our hemp extract, but it's actually a big part of the end product.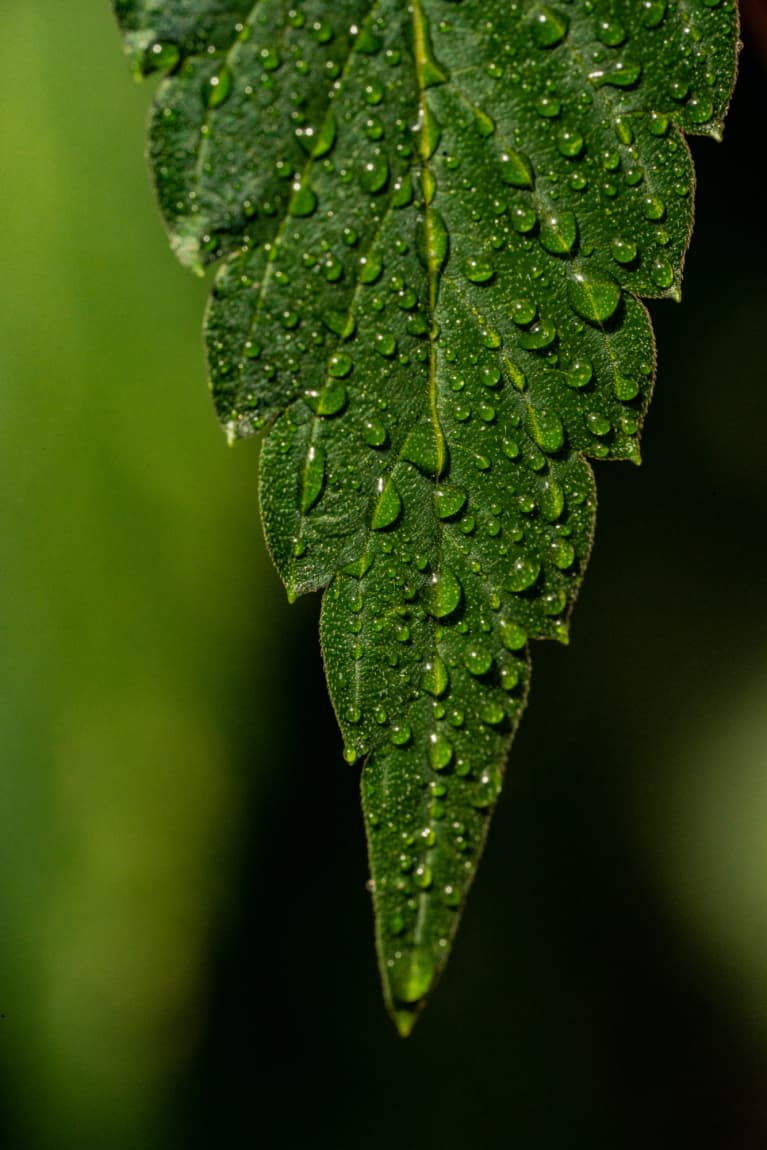 Yes, to us our plants are the start of everything! Plant breeding is a natural way to improve our plants' health without having to rely on harsh synthetic pesticides or herbicides. We hand-select our plants to be better: healthier, vigorous, pest resistant, and adapted to different growing regions around the globe. We also breed plants for specific phytochemical profiles or for specific products. These advancements happen very gradually over time and improve our products, ensuring we have the best products on the market now and in the future.
What should we know about the hemp varieties that Charlotte's Web grows today? What kind of genetic attributes does Charlotte's Web focus on?
We're still growing proprietary varieties and overseeing all our genetics—which a lot of companies don't do—and we take it very seriously. Our hemp varieties are beautiful things, and these plants we work with are very powerful in the gift they give us.
There are many things we focus on with these genetics, but one of the things we look at is making sure the plants have a rich, natural phytochemical profile. We also look into agronomic characteristics such as vigor, plant structure, uniformity, and consistency. Further down the supply chain are extraction characteristics that we monitor as well as the final formulations that become products. All of those traits are important to us.
All hemp grown by Charlotte's Web comes from American farms. Why grow in Kentucky and Oregon in addition to your fields in Colorado?
We work with small family-owned farms—some of the best in the nation in my opinion. As partners, we're able to come to the table with our amazing genetics and an understanding of growing hemp while our farmers bring many years of knowledge of their land, the soil and water, and an unparalleled wisdom of growing in those specific regions. All areas we grow in have slightly different climates, but are great for growing hemp when you have these expert farmers to work with. Growing in different regions also helps us mitigate the risk of bad weather, making sure we'll always have the best material from which to make our products.
What does it look like to care for all these varieties?
We're out in our fields a lot. We're assessing quality parameters the entire way through the process, from planting to harvest to manufacturing. There's a lot of scientific effort that goes into every field as far as observing the crops, maintaining them, collecting data, and making sure that they're performing well and everything's as it's supposed to be. Our weed control is still done by hand—it's a total labor of love.
Our weed control is still done by hand—it's a total labor of love.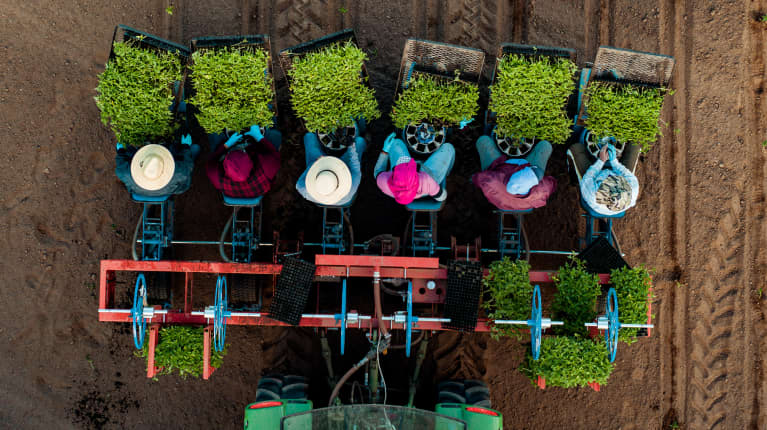 Our farmers are like one big extended family. They bring to the table all the generational family knowledge they have of their land, and we come to the table with our knowledge of hemp. Together, we're out there every single day, making sure that these plants are healthy and vigorous.
Why is so much done by hand? Does it have an impact on the final product?
We feel like it's necessary: It's a crop that has such a big purpose, and we're there for it as much as it's there for us. But also, by being so close to these plants all year, we can address issues immediately as they come up; we can make quality decisions in the field.
Say a company is buying material on the open market or from another country: You have no idea what's happened to that plant, what its story is, where it came from, or if anything was put into it that you don't want. We're literally right there, so we have a very intimate history of where that plant has come from, what it's been through, and can say with confidence that it's going to make an amazing, clean product in the end.
Charlotte's Web products are quality tested 20+ times. Does it make a difference if a product is tested three or four times vs. 20+ times?
Much of that is the actual agronomic testing. Not only do we feel like we need to monitor our plants in the field, which a lot of companies don't do—but we also test the soil and water our plants are grown in. This is important to us because hemp has been shown to pull heavy metals from the soil, which we wouldn't want in our final products.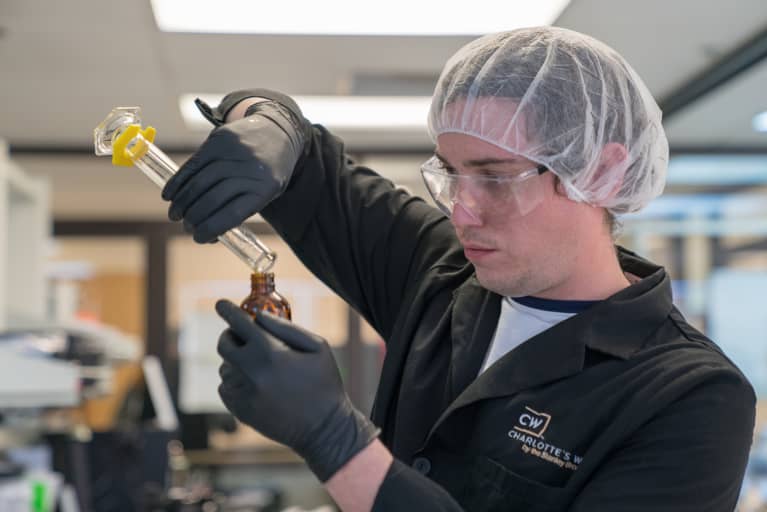 We also test to make sure we're harvesting at the best time to have the optimal amount of phytochemicals. And the other aspect of testing is making sure that the plant is controlled throughout the entire manufacturing process. So once the plant is dried and processed, we test for mold, mildew, and other things that that can happen in storage and to make sure that the material is processed properly. As it goes through our supply chain, we test it at each step, so when it gets bottled, we don't have a problem.
The thing about testing that the average consumer doesn't know is that a product doesn't get sent to a lab to be checked for everything—you have to tell the lab what to test for. There are hundreds of molecules and a company needs to know the right panels to test for. So yes, you could only test your product three or four times at the end of the process, but you might not be catching a problem you didn't know happened at the beginning. In our quality systems, we like to know if we're seeing any issues right away.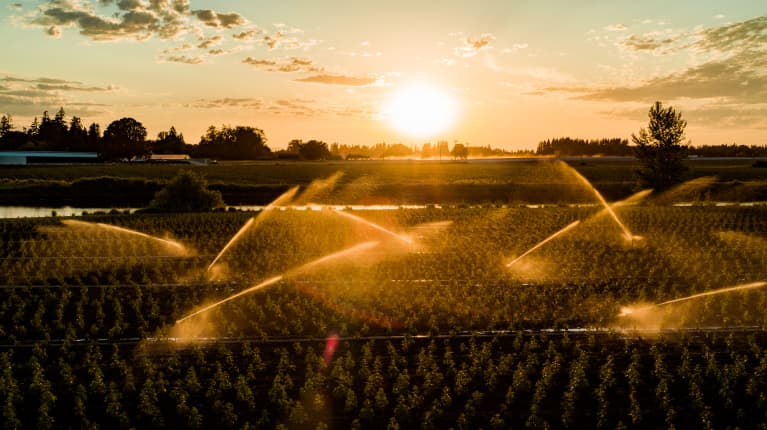 What does it take to be a farmer for Charlotte's Web?
You have to be in it for the right reasons, not just trying to make some quick money. The hemp industry right now is still high risk, high reward: The overhead costs, labor, drying infrastructure, and so on are incredibly expensive—all with a big learning curve.
In general, I've seen hemp turn farms around, and I've seen it devastate farms. When we partner with farmers, we share the risk with them. One of our farmers just bought one of his neighbors' farms—when we met him, he had been thinking about selling everything. To see him be incredibly successful and be able to pass this on to his family is so rewarding. When we can learn together, share the risk together, and share the reward together, it's a beautiful thing.
In five to ten years, I'm really excited to see what we'll be able to produce—I think it's going to be breathtaking.
What does the future of hemp look like for Charlotte's Web?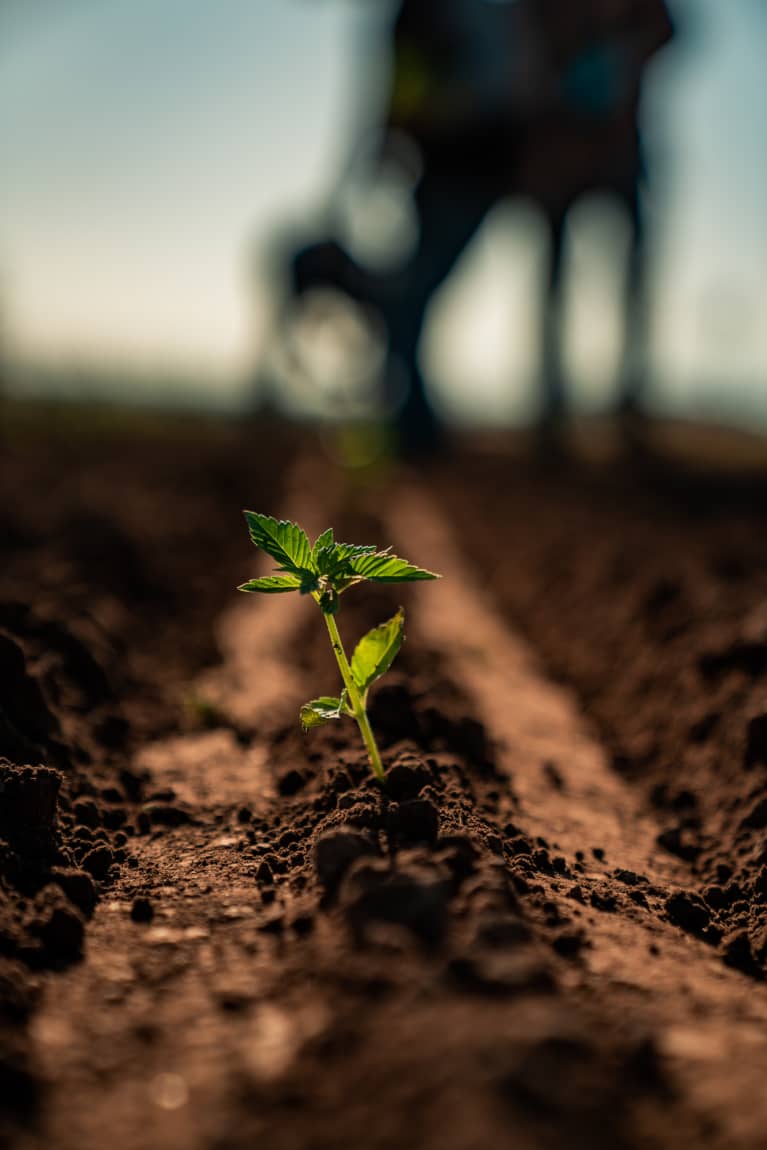 As we expand as a company with new product formulas, on the cultivation side we're asking, "How are we going to expand responsibly and maintain quality and consistency for our customers who rely on these plants?"
We have to use the lessons we learn every year to grow better crops, and it's learning these lessons that make us better farmers, cultivators, and breeders. In five to ten years, I'm really excited to see what we'll be able to produce—I think it's going to be breathtaking. Not only are we going to have this wealth of knowledge that we've gained from farming, but we're going to have great genetics—it's going to be the perfect marriage.