How To Make An Herbal First Aid Kit For 6 Common Ailments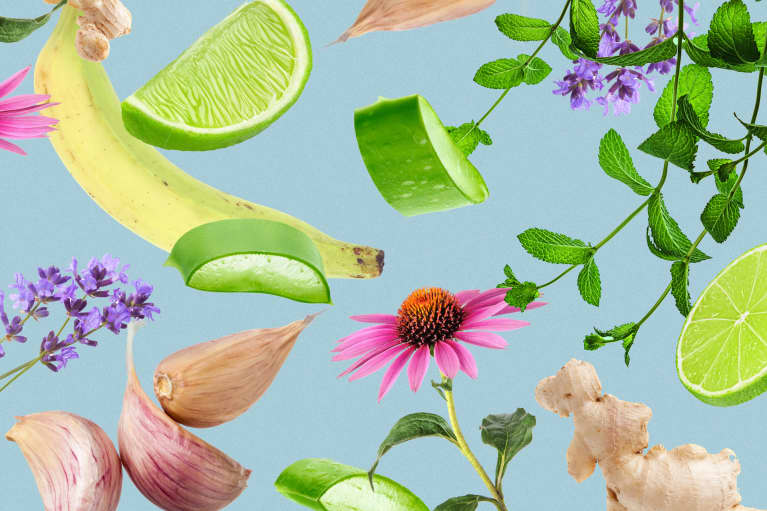 Herbs can help fulfill so many functions. What they do and how they work may just depend on the dose, the method of preparation, or even the reason for using them. Above all, the key is to find the many ways you can integrate herbs into your life and your home for pleasure, sustenance, and healthy living.
Here are 6 ways herbs can help you, both at home and on the go:
A warming drink combining the juice of a lemon or lime, some blackstrap molasses, and a pinch of ground cayenne pepper can be sipped slowly to help ease a cold.
The essential oils of lavender and peppermint can be used to stop a headache as aromatherapy and/or applied directly to the temples. If peppermint is applied to the skin, it should first be diluted with a "carrier oil" such as apricot kernel (Prunus armeniaca) or jojoba (Simmondsia chinensis).
Candied ginger and ginger extract are helpful in treating nausea and digestive upset and are very tasty.
Adapted from Natural Woman by Leslie Korn © 2020 by Leslie Korn. Reprinted in arrangement with Shambhala Publications Inc. Boulder, Colorado.