The Crazy New Technology That Could Transform Your Mental Health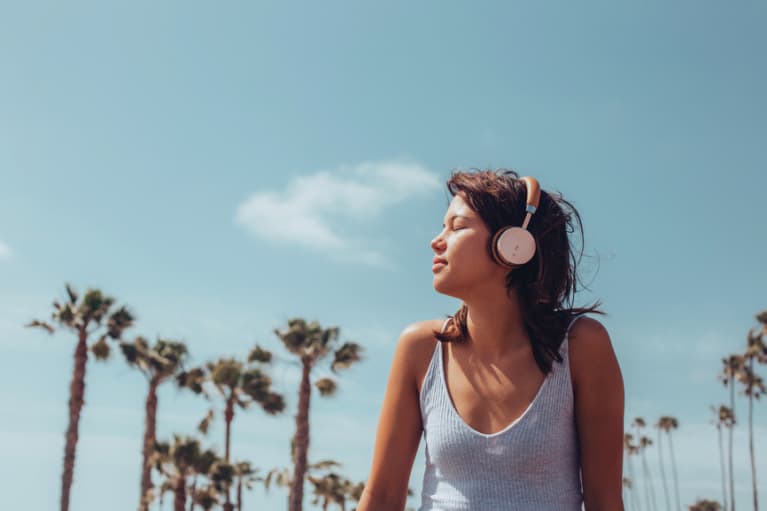 Ever feel like health news is too overwhelming, fast-paced, or hard to decipher? Us too. Here, we filter through the latest in integrative health, wellness trends, and nutrition advice, reporting on the most exciting and meaningful breakthroughs. We'll tell you exactly what you need to know—and how it might help you become a healthier and happier human.
One of the popular treatment approaches for anxiety and depression is cognitive behavioral therapy (CBT), which is a type of talk therapy that fosters awareness of negative thought patterns and encourages more positive, constructive behaviors. The problem is that many people don't stick with it; after all, changing the brain takes time and effort. So how we can we fix this problem and increase adherence? By making CBT easier and more convenient. How do we do it? With a robot—of course. It's 2017, remember?
You can now have a therapy session with a robot.
Created by clinical research psychologist Dr. Alison Darcy, this robot (affectionately named "Woebot") is a fully conversational agent that delivers personalized CBT to anyone struggling with mental health issues. Apparently, Woebot works just like a therapist, talking to you about your feelings and asking what's going on in your life. Using an instant messenger application that can be downloaded on a desktop or mobile device, you'll have daily conversations with the robot, and it will track your mood. Then, it will deliver CBT by teaching you about negative thought patterns that could be sabotaging your happiness through different games and videos. The bot is also designed to include the following features: empathic responses, tailoring (to specific mood state), goal setting, facilitating a sense of accountability, increasing motivation and engagement (by sending a personalized message regularly), and reflection (it provides weekly charts of overall mood states).
Here's how Woebot performed when put to the test.
In a study published in the journal JMIR Mental Health, researchers tested Woebot on 70 college students with depression or anxiety by comparing it to another web-based mental health education platform. Results showed that students working with Woebot significantly reduced symptoms of depression over the two-week study period, while the group using the other method did not. Both groups displayed reductions in anxiety. A lot more research is needed, but this new technology shows promise as a quick, easy-to-use, and inexpensive way to improve mental health. We'll be keeping an eye on this one.