Can You Treat Sensitive Skin With Natural Ingredients? Let's Chat It Out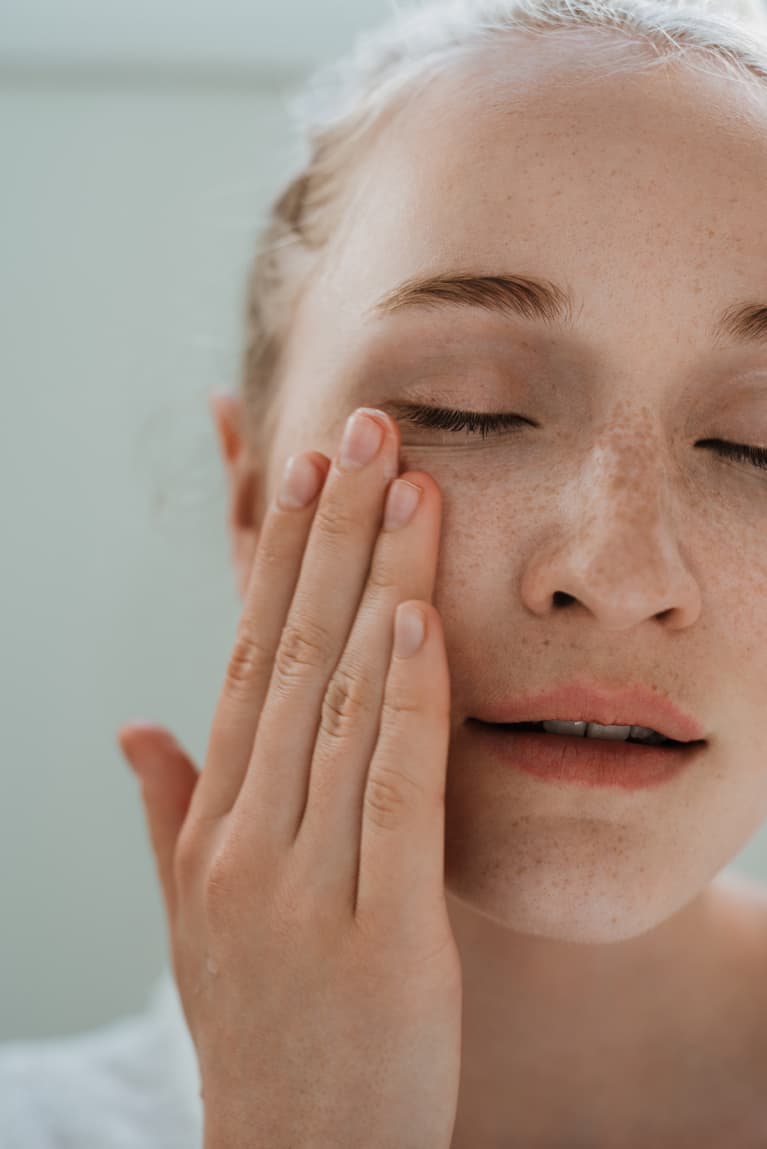 There are certain beauty rules we follow, repeat, and hold as sacrosanct. Some of these rules are held so high because, well, they're true. Others should really get with the times: As research and innovations move the industry forward, so should our collective understanding and guidelines. Well, several rules apply to sensitive skin: Keep routines simple, use basic formulas, don't try any treatment that's too dramatic, and stay away from most natural ingredients in favor of synthetics.
Yes, it's perhaps one of the hotter skin care debates of late: Can you use all-natural products if you have sensitive skin? Or should you rely on clean synthetics? See, the issue at hand is many natural ingredients can be irritating to the skin—some botanical extracts, essential oils, and natural emulsifiers included.
Well, on this week's episode of Clean Beauty School, I dive into this exact topic. To do so, I spoke with natural skin care expert and brand founder Tata Harper about why she believes the future of treating reactive skin is all-natural.
Stop overtreating & start over-moisturizing!
So this rule is true: When your skin is forced to deal with too much, it will become irritated. (Perhaps you, too, become agitated when overwhelmed? Well, your skin is the same.) The increased attention we place on our skin care routine and bloated product lineup is perhaps starting to backfire.
"I believe that in this new way of consuming beauty, where a lot of us are told to have a beauty routine that it's composed of 30 different hero products from 30 different lines, we're doing some same," she says. "Like who's really telling us that we're able to layer all those things together? I think that it's really important to be cognizant of those things. It's wreaking havoc on the barrier in greater ways than ever before." Your skin wasn't built to withstand constant scrubbing, peeling, prodding, and disrupting.
What's more, Harper says, is so much of our overdoing it was unfortunately focused on the wrong areas: "I think that over-exfoliation is definitely a big thing. I hope that more people would talk about over-moisturizing, then we wouldn't be having this problem," she says, noting that exfoliants aren't the only route to a bright complexion. "You can get glowing skin with a lot of moisturization."
Use resilient ingredients for resilient skin.
Building resilient skin means skin that's able to withstand aggressors. To do so, many turn to resilient ingredients themselves.
It's perhaps my favorite area of interest: a class of ingredients called extremophile endurance technology. Harper isn't the first to use this category—and certainly won't be the last—but makes a great case for using them on reactive skin. Essentially, these are botanicals that are able to survive the harshest and most difficult of circumstances.
"These are plants that have adapted over time in nature to withstand all these extreme conditions and through such high stress that they go through," she says. "Basically each one develops, like, a superpower. And because of that superpower, they can really help support the skin through modern environments."
A few to look for: microalgae peptides for barrier protection, mondo grass for hydration, prickly pear extract for water retention.
A note from your host: Yes I have reactive skin & yes I tried the collection. 
For full transparency: I've been testing out the collection for several weeks now. (I'm honest with you when I say I don't recommend things I don't try or can't vouch for.) And let me say: If you have reactive skin, this line will likely work for you. I do have sensitive skin, which has only become more so as I get older. Because of my regular rosacea flare-ups, I'm often left with blotchy patches and uneven texture when I try anything too abrasive, potent, or irritating. Unfortunate hazards of the gig, I suppose.
But Superkind only left me with supple skin: The Fortifying Moisturizer was soft, silky, and brightening. I'm particularly fond of the Radiance Mask, which is slightly enzymatic and decadently hydrating. I use it once a week. Take it from someone who regularly deals with irritation from the products she's trying: The formulas are gentle enough for skin with low tolerances.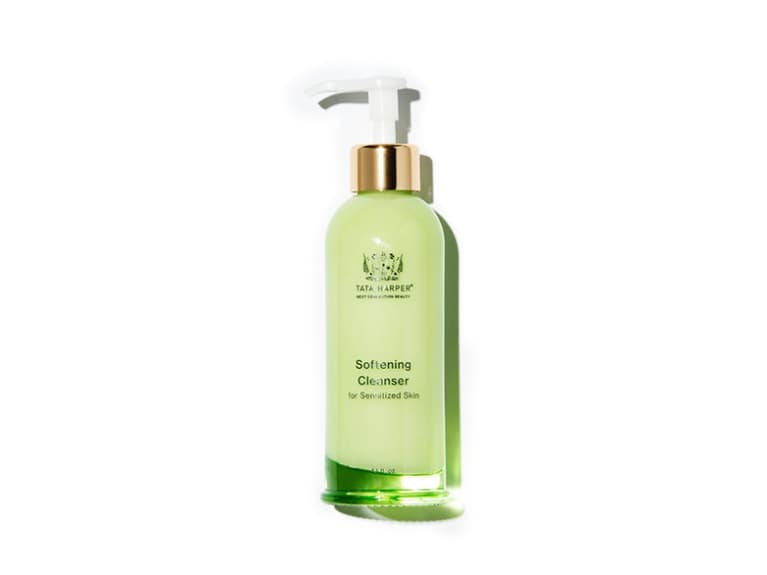 Tata Harper Softening Cleanser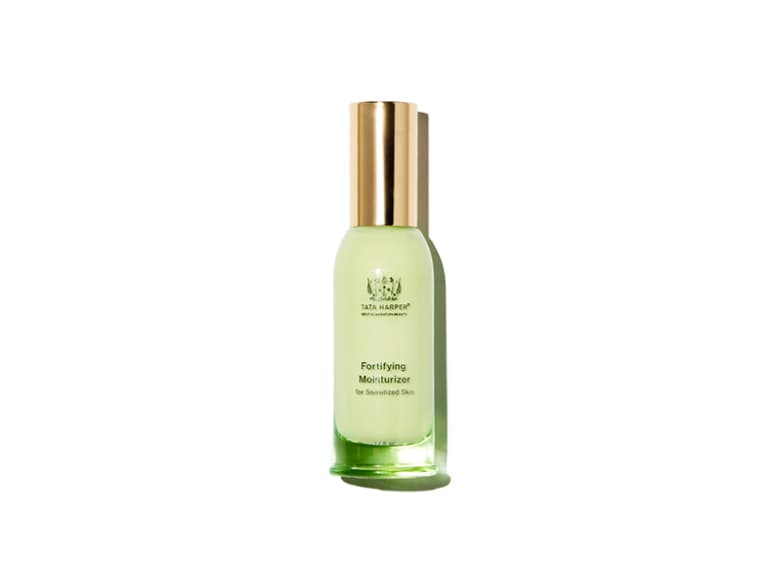 Tata Harper Fortifying Moisturizer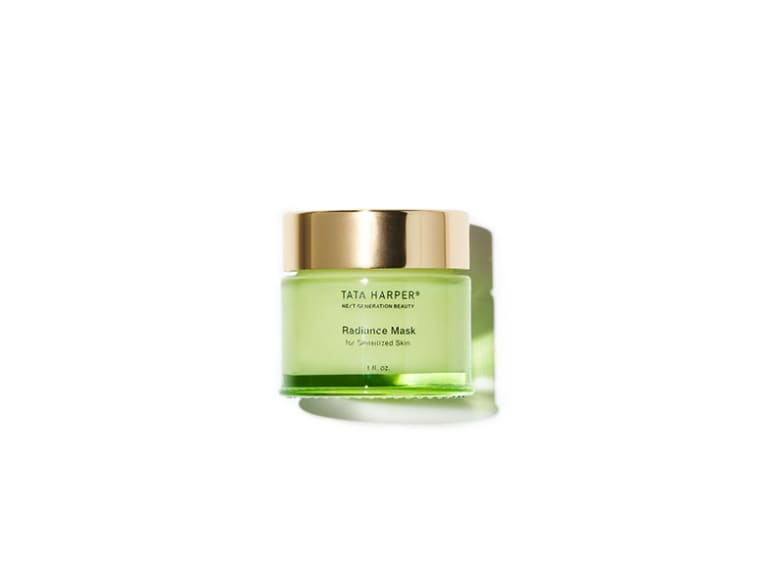 Tata Harper Radiance Mask
You don't have to settle for simple, synthetic formulas for tending to sensitive skin. Thanks to new, natural technology in product development, there are actually plenty of soothing, yet powerful, botanicals you can choose from. But perhaps the most important lesson when it comes to reactive skin? Just treat yourself, well, kindly.