Who Said Candles Are A Winter Thing? Meet Our Top 7 Clean Scents For Spring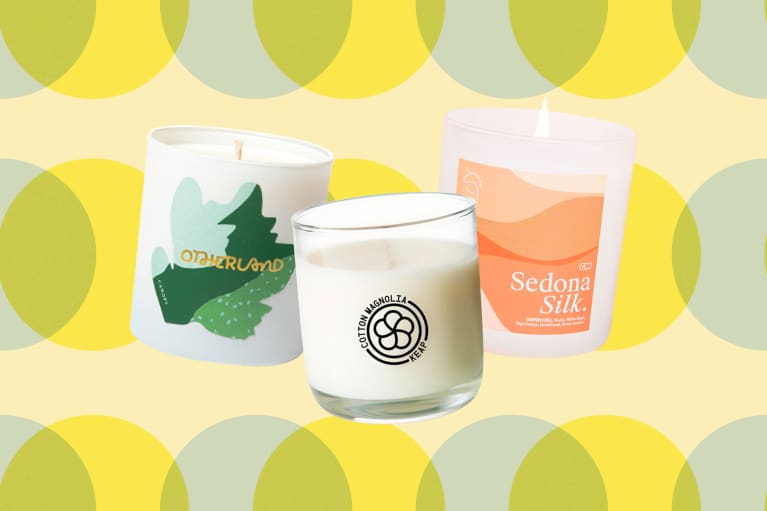 I'm going to go out on a limb and say that the best candle moments happen in warmer months. Getting a whiff of cinnamon and clove when you're cozied up on the couch in December is nice and all, but a sandalwood candle burning in the background of an outdoor barbecue? The scent of the ocean brushing through your apartment on a hot summer night? Those are aromatic experiences to really crave.
In anticipation of peak candle season, here are a few clean-burning scents that would be happy to tag along on your spring and summer plans.
1. P.F. Candle Co.: Mojave
P.F. Candle Co. is a fragrance line that embodies that laid-back, California vibe. The soy wax candles got their start on Etsy, but husband-and-wife team Kristen Pumphrey and Thomas Neuberger are now selling them at scale in retailers the likes of Whole Foods and CB2. Their limited-edition Mojave scent is inspired by the desert and back by popular demand this year to give candle lovers everywhere that feeling of walking into a field of fresh flowers after a summer rain.
P.F. Candle Co. Mojave ($18)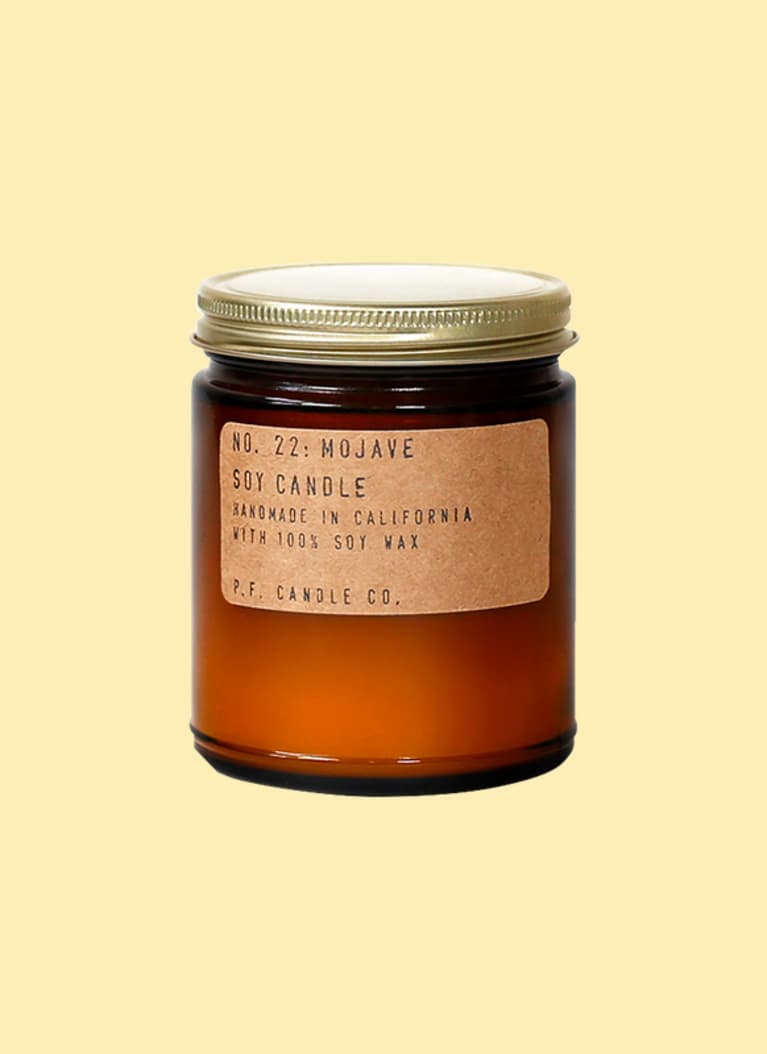 PF Candle Co
2. Keap: Cotton Magnolia
While all of Keap's small-batch scents are addicting, Cotton Magnolia's subtle and breezy hues make it a great choice for springtime. The Brooklyn-based operation also offers a candle subscription so you can get the latest seasonal scent delivered right to you. Bonus: Keap candles come in biodegradable and plastic-free packaging, and 25% of their profits go to SolarAid to bring renewable energy to people who need it around the world.
Keap Cotton Magnolia ($39.50)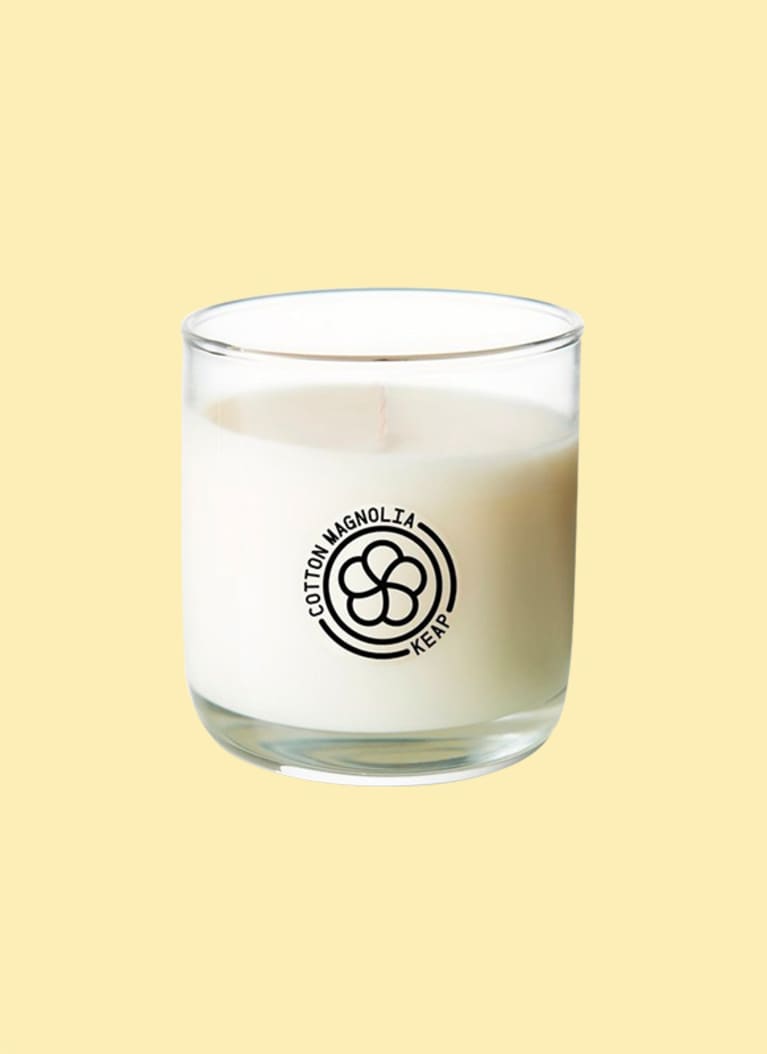 Keap
3. Kahina: Ulili Candle
From the cult-favorite natural beauty brand Kahina, this is one of those candles you almost don't want to burn because you wish the smell could last forever. It's a collaboration with Moroccan perfumery Ulili that's inspired by the ancient Atlas cedar trees native to that part of the world. Its $69 price tag may shock you, but remember that its ceramic vessel makes for a gorgeous teacup, so it's kind of a two-for-one deal.
Ulili For Kahina Candle ($69)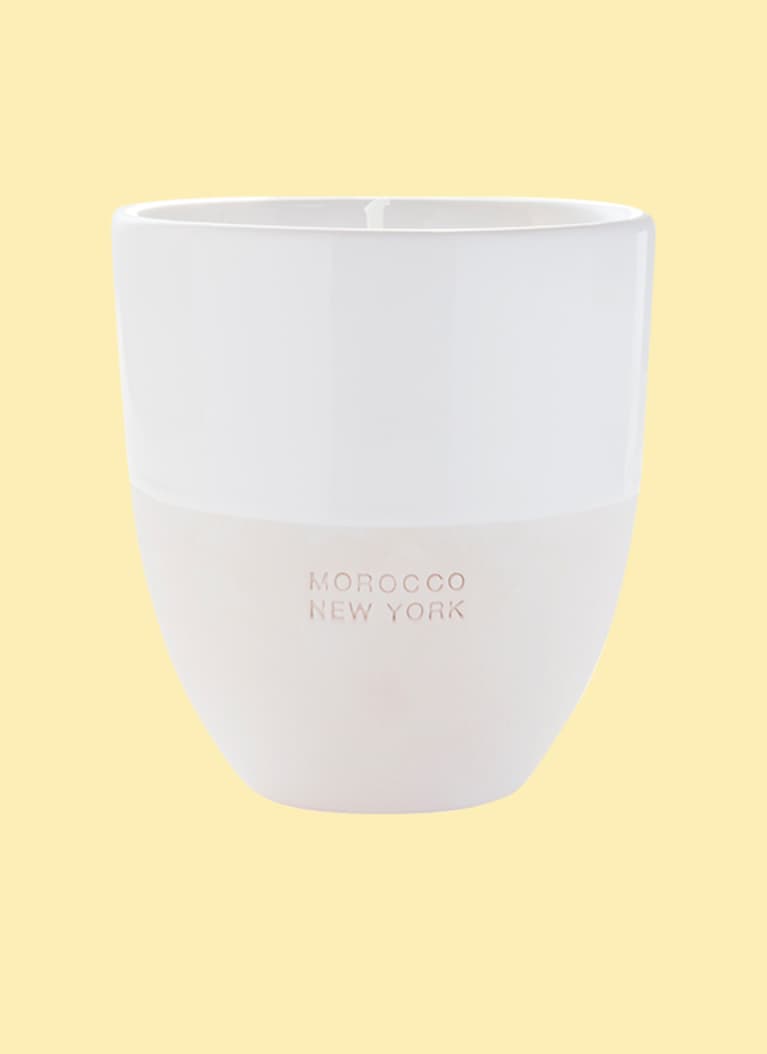 Kahina
4. Otherland: Canopy
Otherland's poppy and millennial-friendly candles smell just as good as they look on Instagram. The woman-owned business changes up its scents every few months, so each one feels like a limited-edition collector's item, and though I'm still mourning the passing of the Tennis Court candle (honestly, addictive), the Canopy scent in their core collection is pretty great too. It's sweet and spicy with a cool mint finish that would complement any beach day.
Otherland Canopy ($36)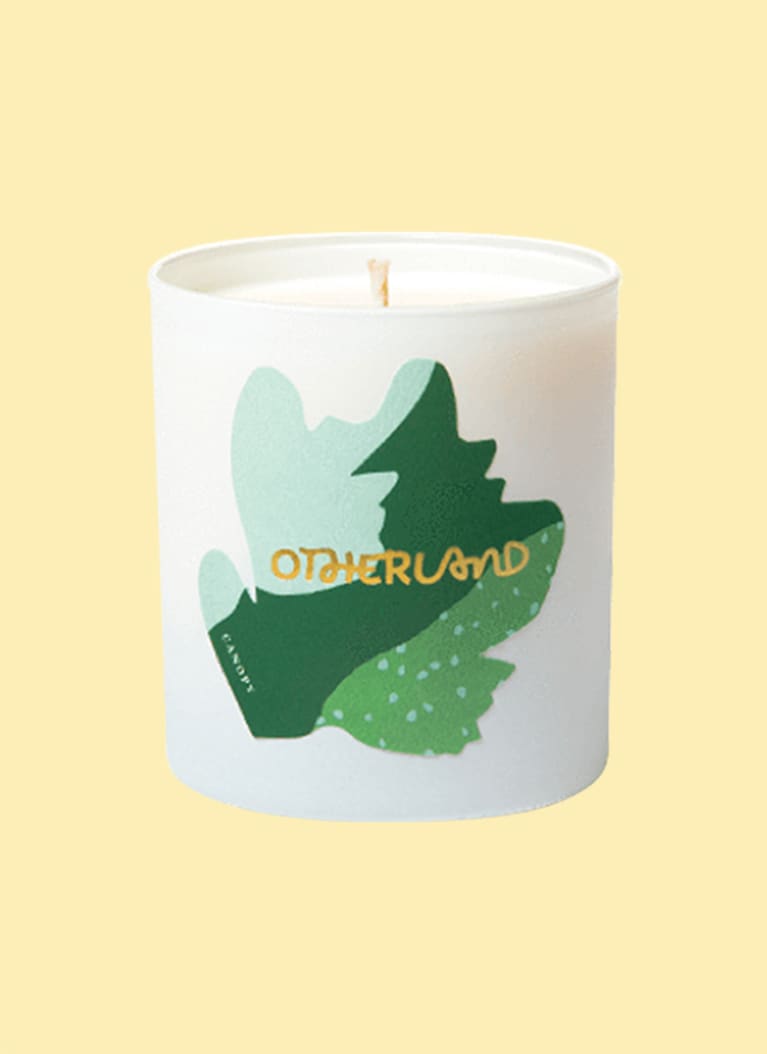 Otherland
5. Slow North: Ginger + Chai
These beauties are handcrafted in small batches in Austin, Texas, and they have essential oils alone to thank for their scents (unlike some candle companies, which don't disclose the ingredients in their fragrances). The oils mean these candles have a subtler smell, but hints of spicy ginger and chia definitely come through in this refreshing offering.
Slow North Ginger + Chai ($29)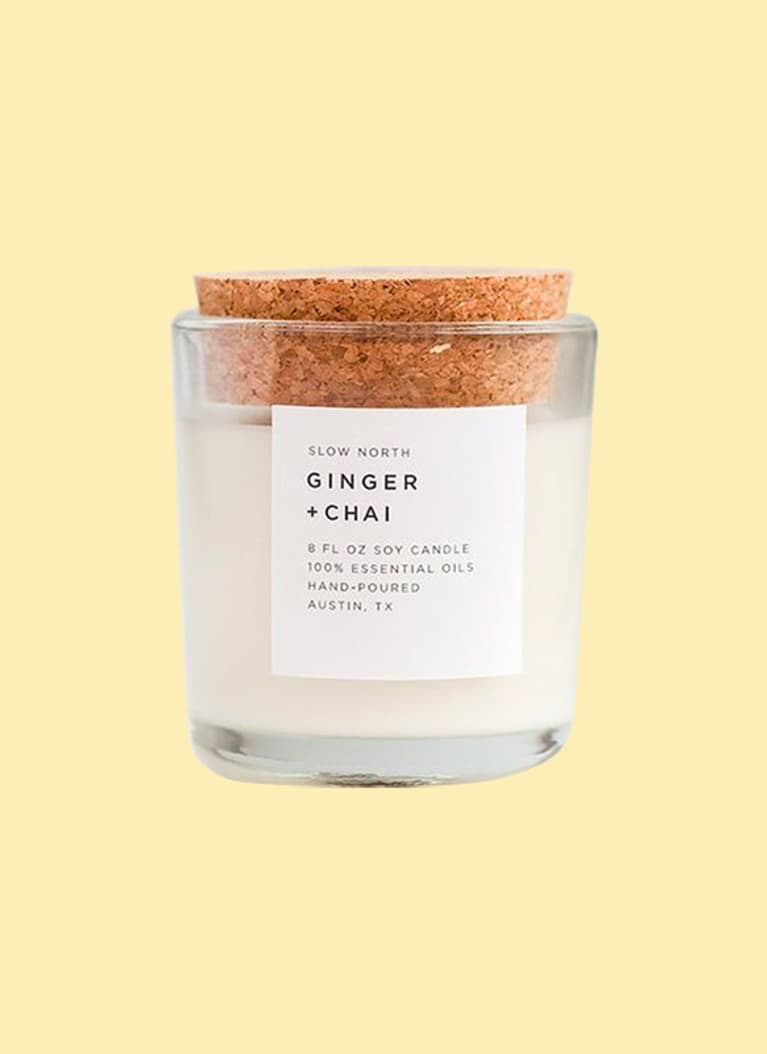 Slow North
6. Evil Queen: Double Wick Exhale The Bullshit
With names like "can't adult today" and "damn it's early," Evil Queen's soy wax candles don't take themselves too seriously. The founder Ida-Sofia Koivuniemi is a poet and designer who started the LA-based company to add a little fun to the fragrance world, and it's safe to say we could all use her "exhale the bullshit" candle year-round.
Evil Queen Double Wick Exhale The Bullshit ($28)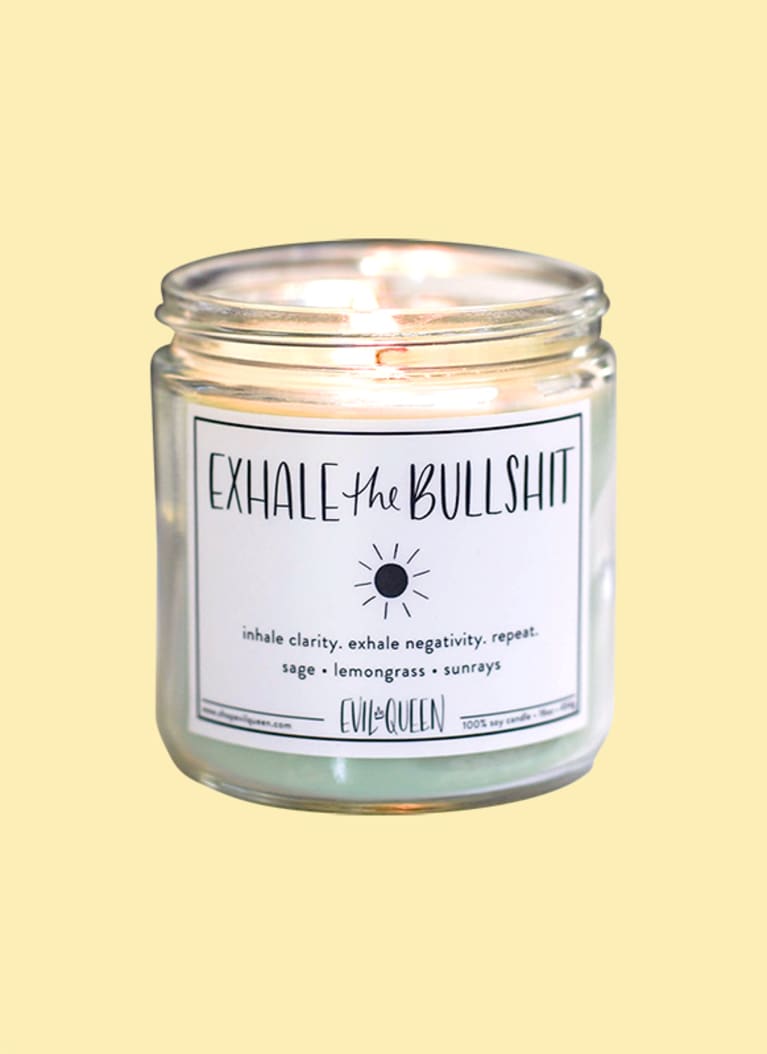 Evil Queen
7. Chillhouse: Sedona Silk
The latest product to come out of Chillhouse, NYC's wellness-centric cafe-spa bursting with hemp oil, turmeric lattes, and nontoxic nail art, this is a line of three candles inspired by Tulum, Sedona, and Big Sur, respectively. Because if you've already used up your PTO days for the year, you might as well bring the smells of a vacation home.
Chillhouse Sedona Silk ($39.50)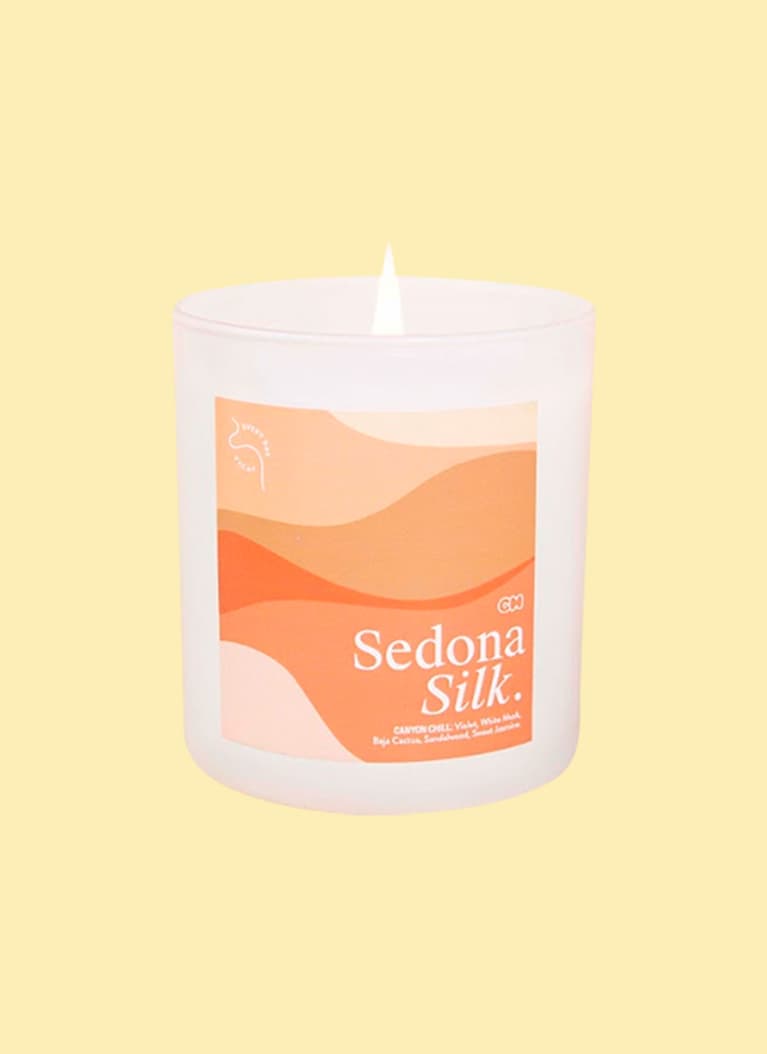 Chillhouse