paid content
 for
Calling All Snow-Sport Enthusiasts — Why The Ikon Pass Is Your Winter Ski-ssential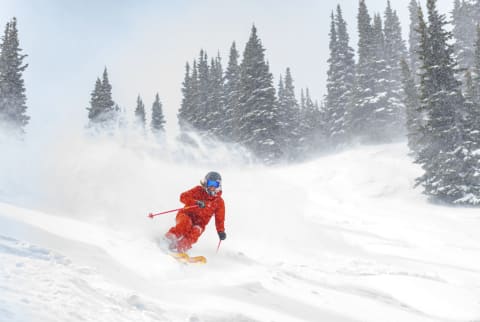 Image by Ikon Pass / Contributor
March 16, 2023
Whether you've been a lifetime skier or have finally set your sights on the bunny hill, it's never too early to start dreaming of winter adventures. From fresh powder to bluebird skies to that fireside après-ski routine—nothing offers up the good stuff quite like the mountains. There's no limit on the fun you can have next winter, but only if you take care of one small (and mighty) logistic: your Ikon Pass.
The Ikon Pass: What you need to know.
Thankfully, the 23/24 season will be here before you know it. Instead of scrambling around when the season starts, here's a pro tip for fellow adventurists: Secure your Ikon Pass sooner rather than later. Not only is it back on sale, but buying your pass now comes with discounts and other early-season goods you don't want to miss out on:
Renew your Ikon Pass for the 23/24 season and claim up to $100 off in renewal discounts.
Save up to $200 in child passes with the purchase of an adult pass.
Buy Now, Ride Now with your pass and gain immediate spring access to 6 mountains, and a total of 12 destinations by April 10.
New for the 23/24 season: Purchase an Ikon Pass before May 5, 2023, and save $100 on every vacation booked on Ikon Pass Travel—your chance to experience new destinations! (Limited time offer.)
Claim adventure today for as low as $0 down and 0% APR, then pay over time with a 3-, 6-, or 9-month payment plan.
Wintertime holds the key to the greatest adventures of your entire year—which is why the Ikon Pass is nothing short of a ski-ssential. It's your (literal) ticket to all the good stuff that the mountains have in store. Here's what we mean.
Ikon Pass destinations: the best in the world.
When you lock down an Ikon Pass in advance, you guarantee access to more than 50 of the best ski destinations in the world. From the West to the East Coast, Canada to the European Alps, Australia to Chile—this pass is your portal to a world of unforgettable powder days and lifelong memories. And with Buy Now, Ride Now, that starts sooner than you may realize. This pass gives you immediate spring access to six different mountains, and a total of 12 destinations by April 10. Considering this season's irresistible snowfall totals in California, Colorado, Utah, and the Northwest—you don't want to miss out on skiing this spring (and even summer!)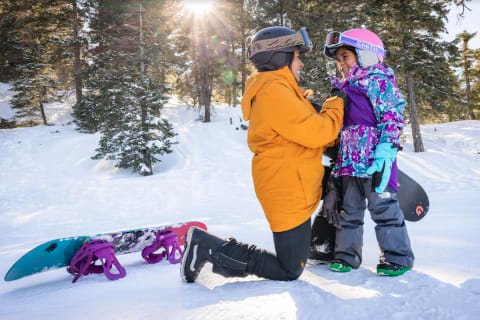 Image by Ikon Pass / Contributor
The mountains make the best gym.
The Great Outdoors will calm your mind.
A little greenery and fresh air is just as good for your mind as it is your body. Studies1 have proven that spending time in nature has a positive effect on cognitive function, mental health, sleep, and even depression/anxiety. Whether it's those quiet moments on the chair lift in the company of evergreens or a revitalizing walk on a wooded path, spending time in the mountains is the mental reset you didn't know you needed.
The Ikon Pass, friends, and family.
One thing's for certain: You won't be the only snow sports enthusiast jumping on the Ikon Pass specials this spring. And there's no better way to spend time with friends and family than surrounded by mountain vistas. Whether you're crushing the slopes together or reconvening for a little après-ski lager… Friends who shred together, stay together. Not to mention… Ikon Pass holders get 25% off of up to 10 lift tickets for friends and family, at participating destinations!
Ikon Pass delivers The Good Stuff.
For snow sports enthusiasts like us, snowy days and cold temps aren't a reason to hibernate… They're a reason to celebrate. Wintertime means adventure time, and whether that means laying your eyes on Switzerland's Matterhorn or making fresh turns in the deep powder of the Rockies—the Ikon Pass is your starting point. For adventures near and far, the Ikon Pass has the world to offer. And now is your chance to lock in another season of fun!
Grab the best prices for your 2023-24 pass, with pass options from just $259 for adults.
Devon Barrow
Branded Content Editor
Devon Barrow is a Branded Content Editor at mindbodygreen. She received her degree from the University of Colorado. When she's away from her desk, Devon is teaching yoga, writing poetry, meditating, and traveling the world. She's based in Boulder, Colorado.
Devon's first book, Earth Women, is coming soon. To learn more, join the mailing list, and receive updates, head to www.devonbarrowwriting.com.