These Blood-Sugar-Balancing Breakfasts Will Be Your Holiday Go-Tos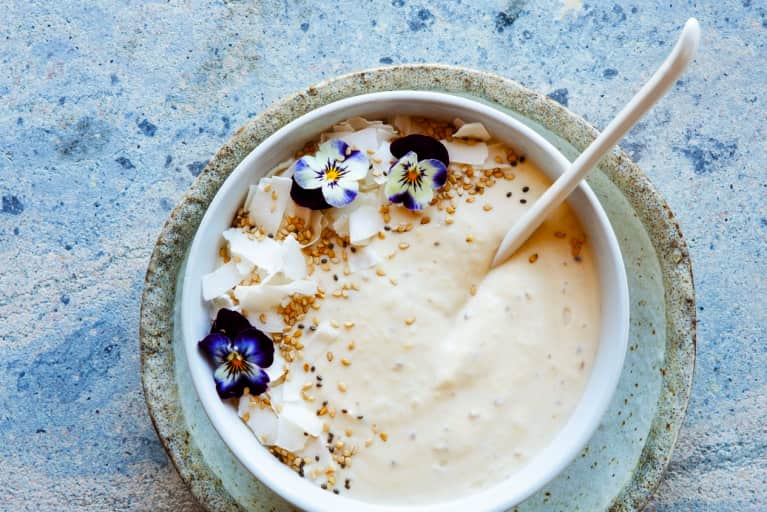 Our editors have independently chosen the products listed on this page. If you purchase something mentioned in this article, we may
earn a small commission
.
The holidays are filled with yummy food. For centuries, family holiday traditions have all used meals as a connector for loved ones, bonding over the dinner table.
Today there is a collision between commercialization, dieting culture, and the holidays. This perfect storm has created an unholy trinity and a lot of stress around food during this time of year. This holiday season and beyond, we need to dump dieting and the shame that comes with it. Your body is a gift that has taken care of you. Celebrate the gift you have been given this holiday season. Love yourself enough to nourish your body with good food medicine.
The key is to eat consciously and rationally during the holidays and all year around. If you choose to eat the Christmas cookie, eat it rationally and move on. No more bingeing, no more shame. If you want to indulge in decadent food, do it mindfully. Are the foods you are eating making you feel great or bloated and fatigued? Growing in awareness of how foods make us feel is the genesis of food freedom.
The cool thing is you can have super-delicious foods this holiday (and anytime!) that make you feel good and taste good! You don't have to decide between taste and your health. Below are the three breakfasts I often eat before a busy day of seeing patients at my functional medicine center. They're designed to make you feel amazing, with balanced blood sugar and an awake, alert brain—plus they taste delicious, so you won't feel like you're missing out on any holiday fun. Eat these, and then you can feel better about enjoying the rest of your day—treats included!
This one is super simple and perfect for a cool morning. You can brew your own morning sipping bone broth, or you can buy some already made (my favorite is Bonafide Provisions). Just look for a brand that uses grass-fed meat and organic ingredients—plus apple cider vinegar to draw the minerals from the bones!
Chocolate Peppermint Adaptogenic Smoothie
Adaptogens, avocados, and coconuts combine to keep your blood sugar stable and your brain sane.
Ingredients
½ avocado
1 cup spinach, kale, or other greens of choice
1 tablespoon coconut oil
1 tablespoon cacao powder
2 cups full-fat unsweetened coconut milk
1 teaspoon lion's mane powder
5 drops peppermint essential oil
2 drops liquid stevia
Method
Combine all ingredients in blender, blend, and enjoy!
These healthy fats will fuel your day!
Ingredients
2 cups unsweetened coconut milk
½ teaspoon vanilla extract
2 tablespoons almond butter
½ cup chia seeds
¼ cup chopped macadamia nuts
2 drops liquid stevia
Put coconut milk, vanilla, sweetener, and peanut or nut butter together in a blender and blend until smooth.
Stir in chia seeds and chopped nuts.
Pour into desired container and place in refrigerator overnight or until congealed.
Warm it up or enjoy cold!