7 Tasty Snacks To Balance Your Blood Sugar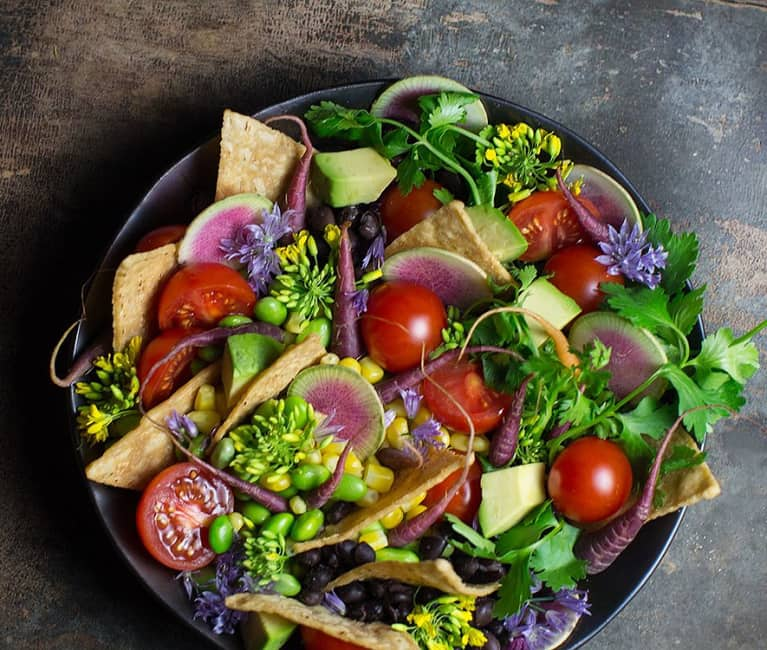 Our editors have independently chosen the products listed on this page. If you purchase something mentioned in this article, we may
earn a small commission
.
Whether you're fighting that 3 p.m. slump or you're going on a summer road trip, sometimes you just gotta reach for a snack. These picks are the best of the bunch, with good-for-you ingredients that won't spike your blood sugar. Read on, and stock up!
Simple Mills Farmhouse Cheddar Crackers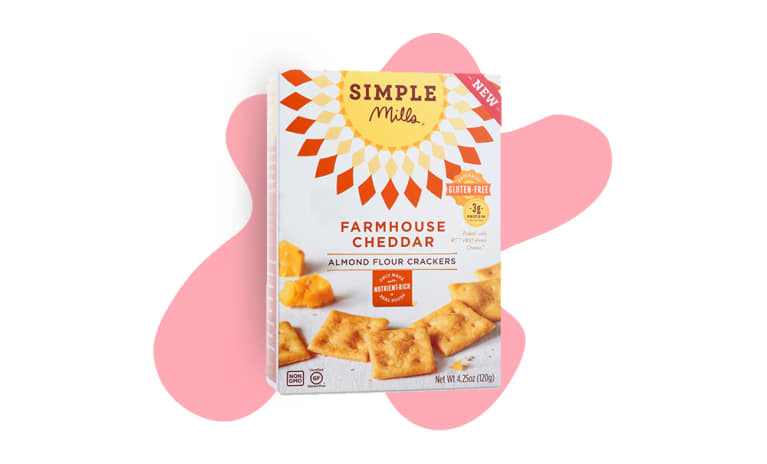 These crackers taste just like the fishes and Cheez-Its of yore (maybe better!), but they're made with almond flour, sunflower seeds, and flaxseeds, giving them good fat, fiber, and protein, all of which will help not to spike your blood sugar. ($4.45 per box)
Epic Bison and Cranberry Bars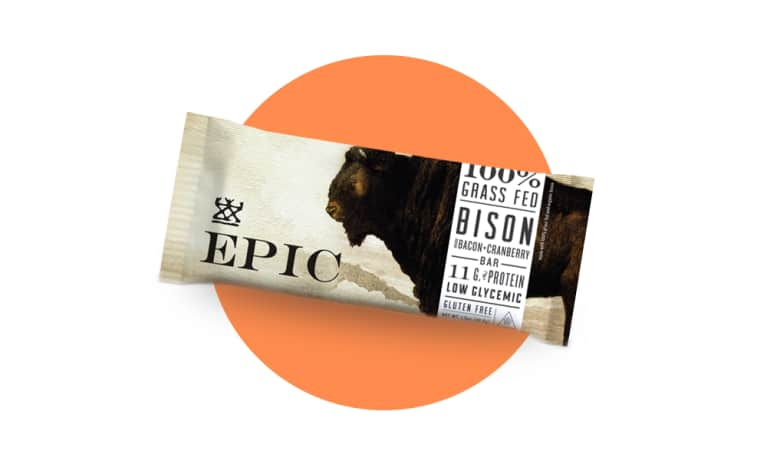 With 100 percent grass-fed buffalo, these bars have a whopping 8g of protein and a delicious savory sweet taste. Perfect to stash in your bag for an on-the-go snack. ($25.99 for 12 bars)
Beanfields Jalapeño Nacho Chips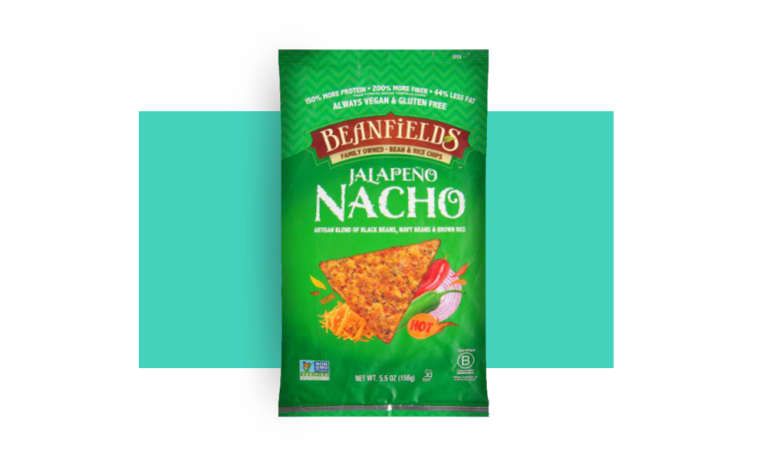 Calling all spice fans! These healthy Doritos-like chips might set your mouth a little on fire, but it's worth it—we promise. They're made from fiber-dense black beans instead of the simple carbs of typical chips, and a serving of these has a quarter of your daily fiber needs, and 5g of protein! ($3.31 per bag)
Mary's Gone Crackers Everything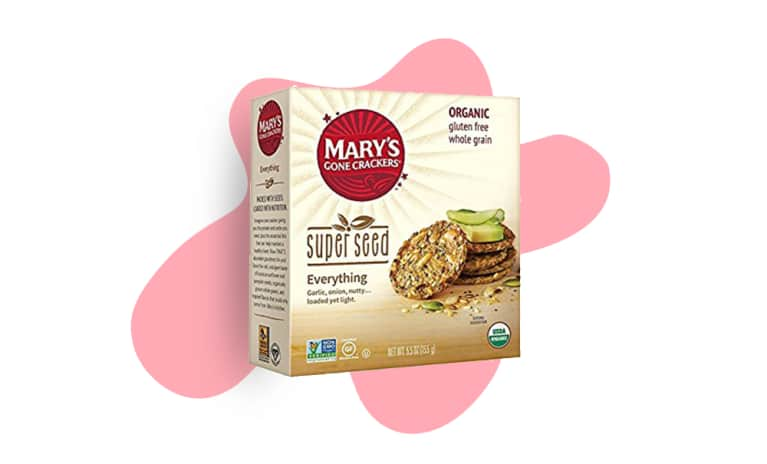 If, on most mornings, you'd rather be eating an everything bagel (insert raised hand emoji here), these crackers are for you. With just the right spice blend, these perfectly mimic that delightfully carby breakfast—except they're made with a mix of fiber- and protein-rich nuts and seeds. ($5.12 per box)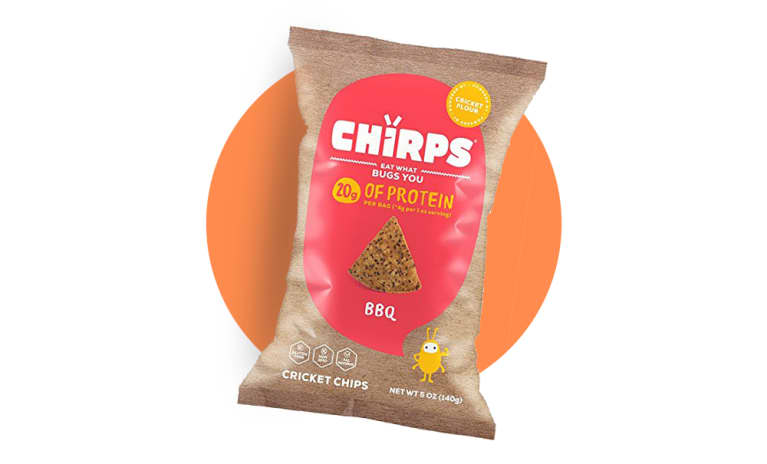 An easy way to ease yourself into the oh-so-trendy world of eating bugs, you'll feel good when you eat these (they're rich in protein, iron, and B12), and you'll feel good about yourself (they're great for the environment). Plus, the BBQ flavor is perfect for those summer picnics. ($16.99 for six bags)
Dang Salt-N-Pepper Crispy Onion Chips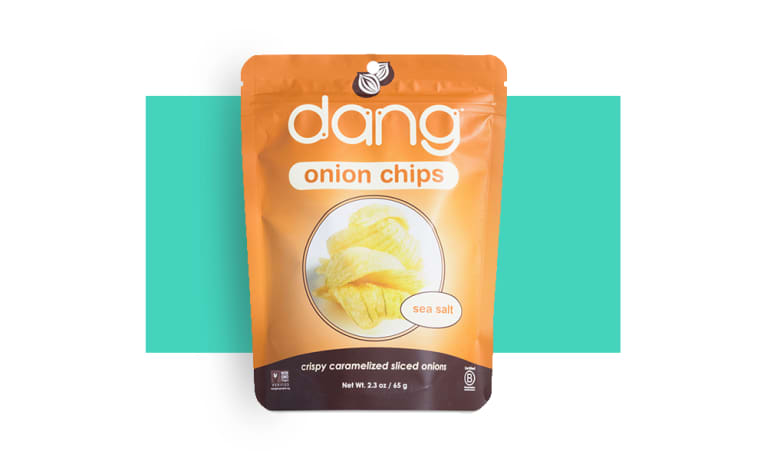 Fans of onion rings (or that classic gas station snack), please meet onion chips. These guys are made from whole onions, and they have the perfect crunch. They're rich in fiber and perfect on their own or as a topping to spice up a salad. ($24.62 for four bags)
Living Intentions Superfood Cinnamon Popcorn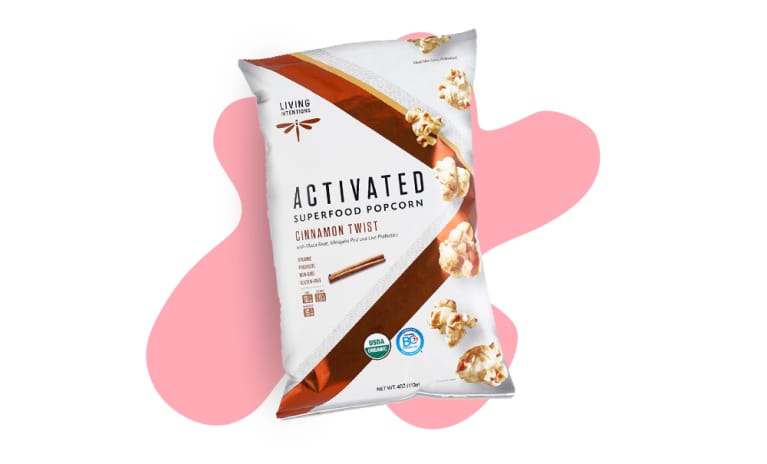 The perfect snack for your sweet tooth, this popcorn takes a fiber-rich, healthy snack and elevates it to the next level with blood-sugar-stabilizing cinnamon (!), maca (!!), and even 2 billion CFUs of probiotics (!!!). Did we mention it tastes like heaven? ($6.06 per bag)
Want to learn more about balancing your blood sugar? Check out the 15 signs that you have a blood sugar problem (and exactly what to do about it!).