The 12 Best Natural & Clean Shampoos For Dry Hair

mbg Beauty Director
By Alexandra Engler
mbg Beauty Director
Alexandra Engler is the Beauty Director. Previously she worked at Harper's Bazaar, Marie Claire, SELF, and Cosmopolitan; her byline has appeared in Esquire, Sports Illustrated, and Allure.com.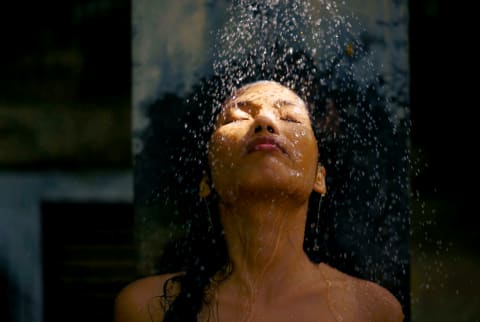 Image by Marko Milovanović / Stocksy
Our editors have independently chosen the products listed on this page. If you purchase something mentioned in this article, we may
earn a small commission
.
Last updated on January 13, 2022
Healthy hair starts in the shower with the right shampoo. You'll absolutely want something that can properly clean the oil, dirt, skin cells, and pollution off the scalp and strand—you know, buildup can do a number on hair, as it can cause inflammation and will weigh down the style. But here's the key: without being too harsh and stripping.
When you use an option with potent cleansers, it can disrupt the scalp's microbiome, irritate the surrounding skin, and turn strands brittle. Who here wants that?
Advertisement
This ad is displayed using third party content and we do not control its accessibility features.
The latter part is especially important for those with already dry hair: You want formulas that are going to infuse the hair with hydration and nutrients while cleansing (ideally with plant-derived, gentle surfactants). Think of it like a hydrating face wash: You're still getting rid of the debris, but you're making sure your skin stays supple in the process.
And all of the below options deliver just that—and more.
Adowa Beauty Baomint Moisturizing Shampoo
A shampoo that's equal parts hydrating for the strands and refreshing for the scalp. If you often have an itchy, angry scalp—this option is for you. Aloe vera provides anti-inflammatory properties, baobab oil softens strands and aids with elasticity, and the blend of wintergreen, spearmint, and peppermint oils reinvigorates the skin.
Baomint Moisturizing Shampoo, Adowa Beauty ($22)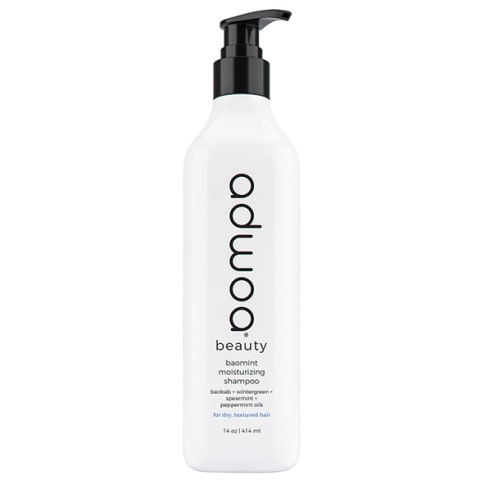 Adowa Beauty
JVN Nurture Hydrating Shampoo
From one of our favorite hair inspirations himself, Jonathan Van Ness's collection of hair care is made with every hair type in mind, including those with dry, damaged locks: This moisturizing cleanser contains aloe and panthenol (a type of B vitamin) for a splash of antioxidant protection. But what we're most excited about is the sugar-cane-derived Hemisqualane and squalane, which act as better-for-you silicone alternatives.
Nurture Hydrating Shampoo, JVN ($18)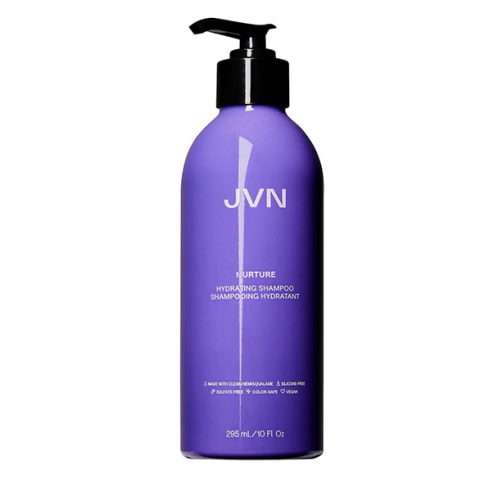 JVN
Briogeo Don't Despair Repair Super Moisture Shampoo
Oftentimes, severely dry hair comes as the result of damage—be it from coloring, heat, or just regular wear and tear. In those instances, we recommend this healing formula from the popular natural and clean brand. The three primary active ingredients are a hydrating B vitamin, a softening biotin, and an antioxidant-rich algae extract.
Don't Despair Repair Super Moisture Shampoo, Briogeo ($38)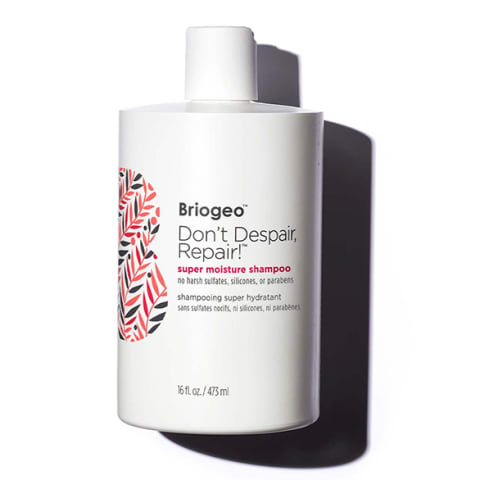 Briogeo Don't Despair Repair Super Moisture Shampoo
Josh Rosebrook Nourish Shampoo
This uses a cocktail of natural and organic botanicals that your hair absolutely drinks up. The base is a saponified coconut oil and aloe vera blend, which is topped off with several herbs like rosemary, sage, and evening primrose. These can help increase shine, stimulate circulation in the scalp, and offer antioxidant protection.
Nourish Shampoo, Josh Rosebrook ($35)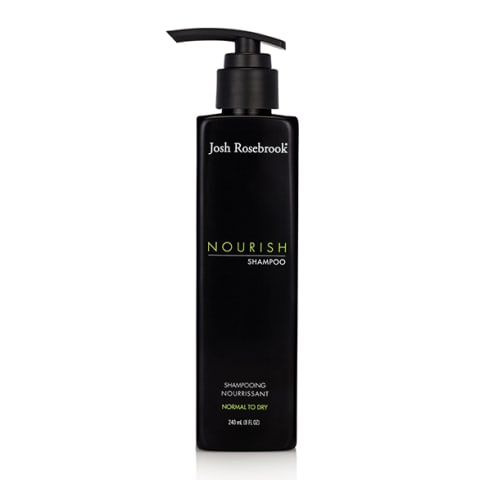 Josh Rosebrook
Virtue Recovery Shampoo
A personal favorite, this silky-smooth shampoo uses a very special, first-of-its-kind keratin that can actually help build back up fragile, brittle hair. See, plant-derived proteins are a popular ingredient in hair products—but this one uses real human keratin, so it's able to fill cracks in the cuticle more effectively.
Recovery Shampoo, Virtue ($32)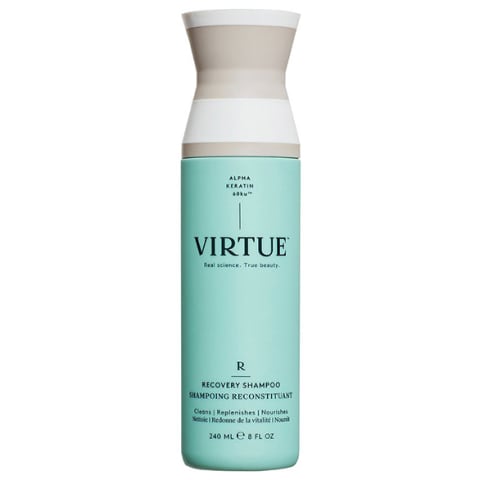 Virtue
Shea Moisture 100% Virgin Coconut Oil Daily Hydration Shampoo
Coconut oil is a popular hydrator for those with curls and coarse hair, as it's ultra-occlusive and contains water (in case you don't know: Water equals hydration). But it doesn't stop there. It's also infused with coconut milk, shea oils, and acacia senegal for a hair that feels soft yet lightweight and effortless.
100% Virgin Coconut Oil Daily Hydration Shampoo, Shea Moisture ($10.99)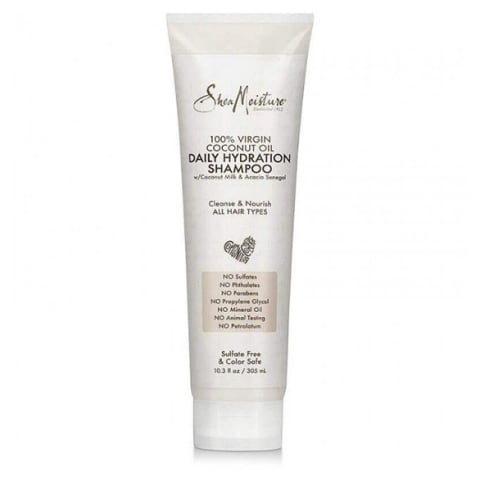 Shea Moisture
O&M Hydrate & Conquer Shampoo
We love this blend's vitamin- and mineral-infused formula. The base is aloe vera (which is deeply hydrating for parched strands), as well as providing soothing antioxidants. It also contains macadamia seed oil for conditioning and softening; Tasmanian sea kelp provides anti-inflammatory benefits, which is great for the scalp.
Hydrate & Conquer Shampoo, O&M ($34)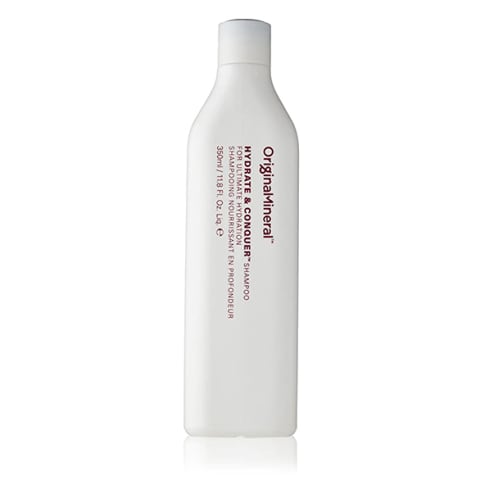 O&M
Aveda Sap Moss Weightless Hydration Shampoo
This is a cult classic formula that made a splashing reintroduction after a decade-long gap off the market. (According to the brand, customers practically begged them to bring it back—to which they obliged with a cleaner formula.) The namesake comes from Iceland moss and larch tree sap: These offer loads of moisture but won't weigh hair down.
Sap Moss Weightless Hydration Shampoo, Aveda ($50)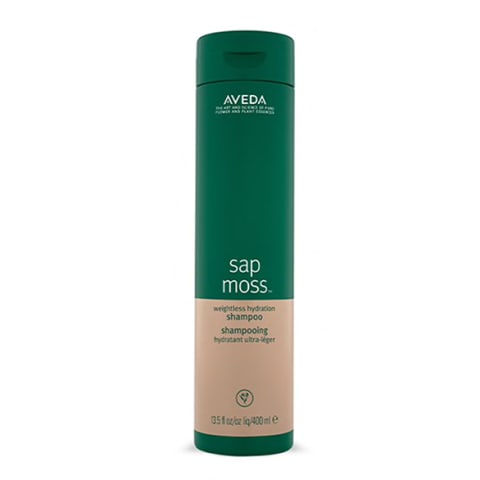 Aveda
Coco & Eve Hydrating Shampoo
Hyaluronic acid has become an increasingly popular hair care ingredient. HA is a humectant that binds and holds in water, meaning it can help your strands retain moisture within the cuticle. Then to help trap in the water, it also contains a blend of oils, like avocado, argan, and almond oil. Finally, it's topped with pineapple enzymes to help dissolve buildup.
Hydrating Shampoo, Coco & Eve ($25)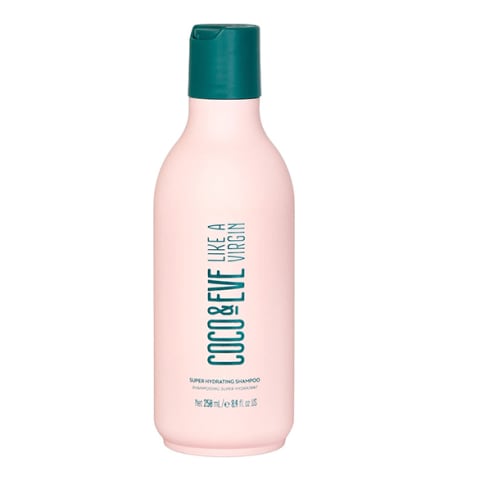 Coco & Eve
Odacite Soap Free Shampoo Bar
We love shampoo bars, as they are more eco-friendly (little to no packaging!). However many people can't use them, as they can be very dehydrating for strands. Not this one. The coconut-oil-derived surfactants cushion the hair while washing, and then it's further buffered with cupuaçu butter, argan oil, and castor oil to seal in moisture.
Soap Free Shampoo Bar, Odacite ($29)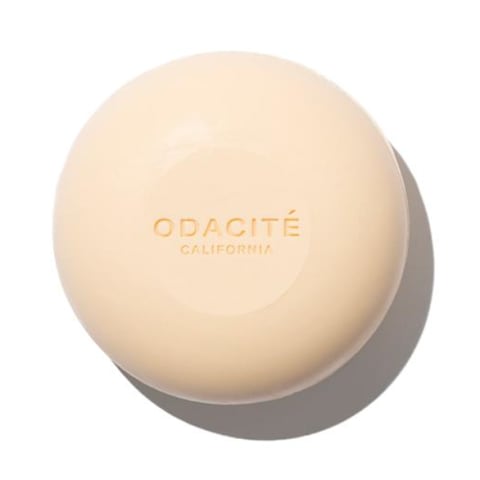 Odacite
Rahua Hydration Shampoo
This creamy shampoo is made with several Amazonian botanical extracts that made this brand famous. There's plant-based proteins, rahua oil, natural protein-bonding sugars, and antioxidant-rich teas that drive hydration deep into each strand of hair. It's topped with passion fruit and mango for a tropical, fruity scent that's not too overpowering.
Hydration Shampoo, Rahua ($36)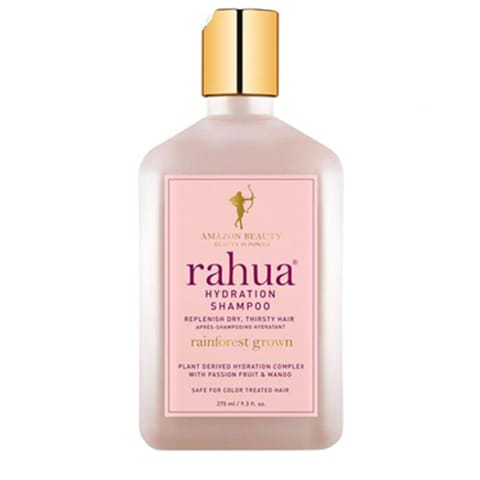 Rahua
Yarok Feed Your Moisture Shampoo
This unique cocktail uses vitamin-infused water (for antioxidants) and African black soap (to help remove impurities in the hair). The formula is rounded out with argan, organic coconut, and organic hemp seed to condition brittle and stressed strands.
Feed Your Moisture Shampoo, Yarok ($29.40)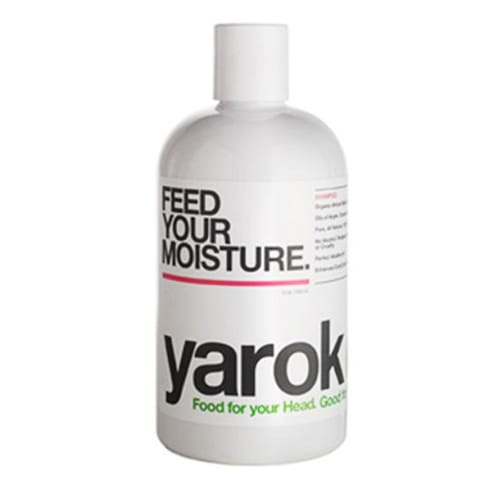 Yarok Feed Your Moisture Shampoo
Advertisement
This ad is displayed using third party content and we do not control its accessibility features.
Heal Your Skin.
Receive your FREE Doctor-Approved Beauty Guide

Alexandra Engler
mbg Beauty Director
Alexandra Engler is the Beauty Director at mindbodygreen. She received her journalism degree from Marquette University, graduating first in the department. She has worked at many top publications and brands including Harper's Bazaar, Marie Claire, SELF, and Cosmopolitan; her byline has appeared in Esquire, Sports Illustrated, and Allure.com. In her current role, she covers all the latest trends and updates in the clean and natural beauty space, as well as travel, financial wellness, and parenting. She has reported on the intricacies of product formulations, the diversification of the beauty industry, and and in-depth look on how to treat acne from the inside, out (after a decade-long struggle with the skin condition herself). She lives in Brooklyn, New York.