A New Clean Beauty Brand Just Dropped At Target & It's All Under $20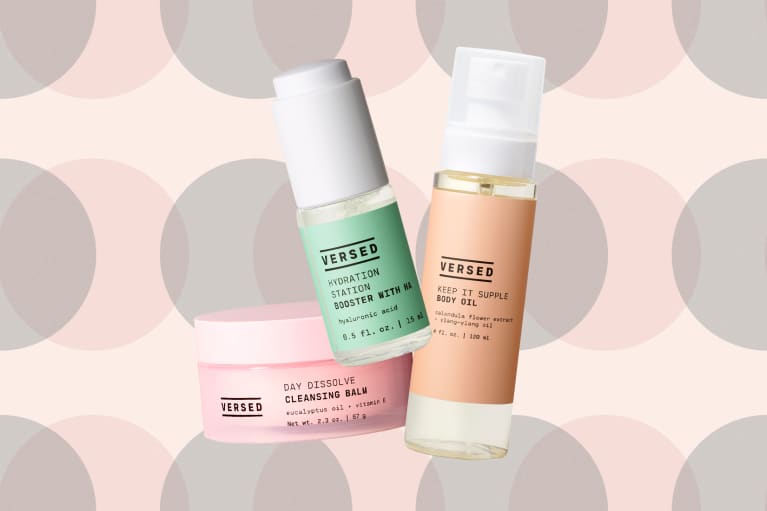 Our editors have independently chosen the products listed on this page. If you purchase something mentioned in this article, we may
earn a small commission
.
It's long since the days of clean, natural beauty being relegated only to your local health food market or the holistic esthetician. That being said, it sparks something in me when I see a mass retailer embrace a clean brand in such a major way.
Well, today Target dropped Versed, a skin care line that holds itself to European regulatory standards, meaning the brand doesn't include over 1,300 common toxins—plus no added colors or fragrances and is vegan and cruelty-free. It includes 19 products ranging from face washes to boosters to body care. Oh, all products are under $20. (Don't you love it when that happens?)
I even got my hands on a few products early. (Hear about them below.) While I didn't see the full line, I peeked at the active ingredients they highlight throughout; they are some of our common favorites, like vitamin C, jojoba oil, rose water, squalane, peptides, lactic acid, and algae.
The packaging is bright, fresh, and informational. On each package or bottle, it explains the active ingredients, how to use it, when to use it, where to use it, and a dossier on the product itself. No guessing games required here. Skin tone feeling a little dull lately? Right this way to the Stroke of Brilliance Brightening Serum. And as for the material itself: all low-waste and recycling-friendly.
Versed Vacation Eyes Brightening Eye Gel
I fell for this the second I read the name. Vacation eyes? Who doesn't want those circle-free, de-puffed eyes that only come from a weeklong escape. (It's made with vitamin C, ginseng root extract, and coffee to give you the look of adequate sleep.) And the gel is clear: So not only can you wear it smoothly under concealer, but you can tap it over makeup midday.
Vacation Eyes Brightening Eye Gel, Versed, $17.99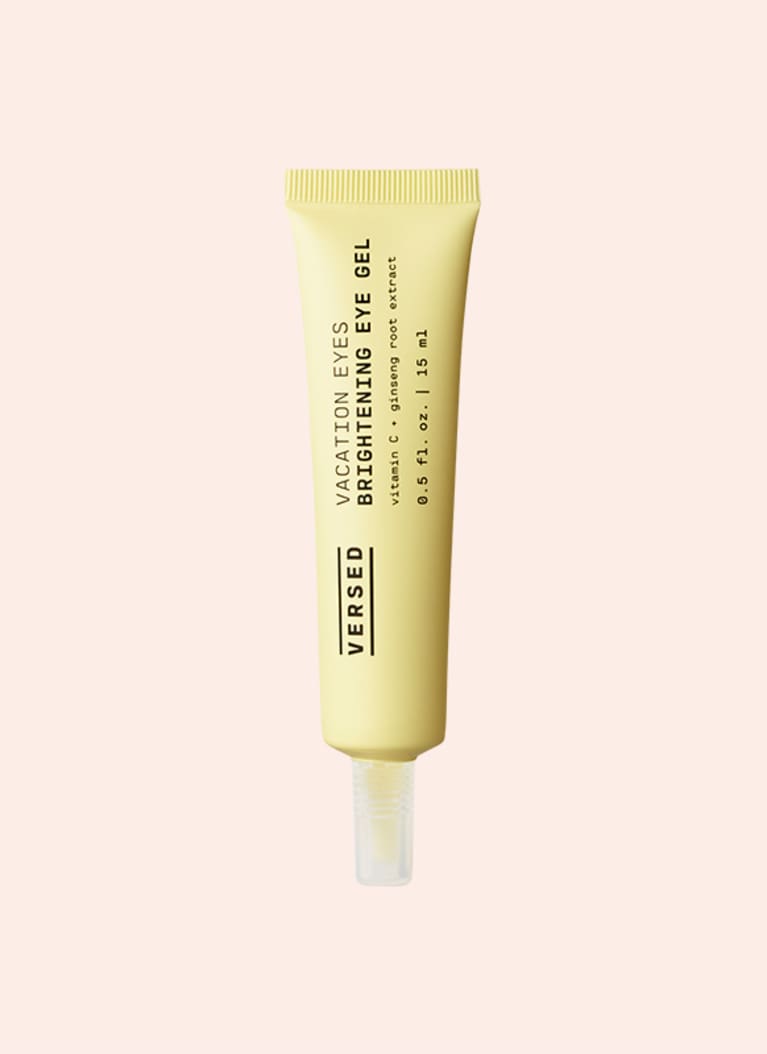 Versed / Versed
Versed Keep It Supple Body Oil
This lightweight, dry body oil is spray-on, so no chances of accidental spills or goopy-thick mess. The liquid is made with ylang-ylang oil and sunflower seed oil for ample hydration and a subtle air of fragrance.
Keep It Supple Body Oil, Versed, $14.99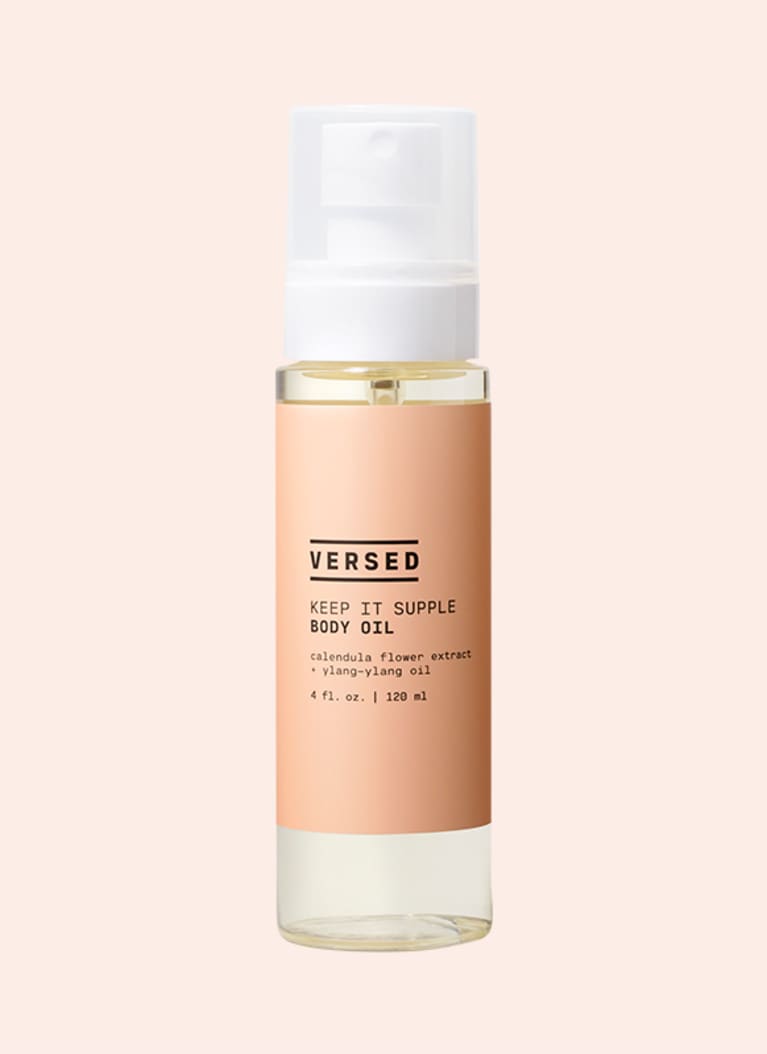 Versed / Versed
Versed Hydration Station Booster with HA
If there is one ingredient that I would recommend to literally anyone, it would be hyaluronic acid (experts agree too). This booster is made with two forms of the plumping ingredient, so it's extra-strength. Mix it into your daily moisturizer or serum—or don't. I plan to use it alone.
Hydration Station Booster with HA, Versed, $19.99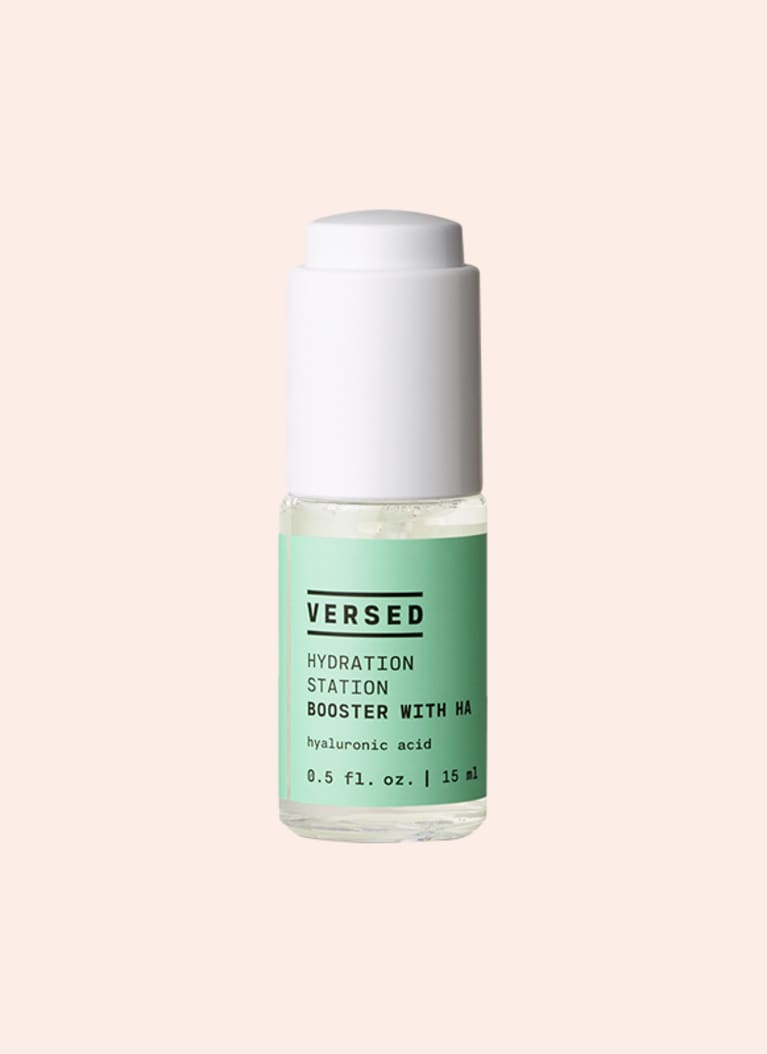 Versed / Versed
Versed Silk Slip Conditioning Lip Oil
I am never not looking for a good lip product. Whether it's lipstick, gloss, or conditioner, it's just always on my mind. It's made with jojoba oil, so it's pleasantly thick (you don't want something too watery on your lips), and the vitamin E provides antioxidants.
Silk Slip Conditioning Lip Oil, Versed, $9.99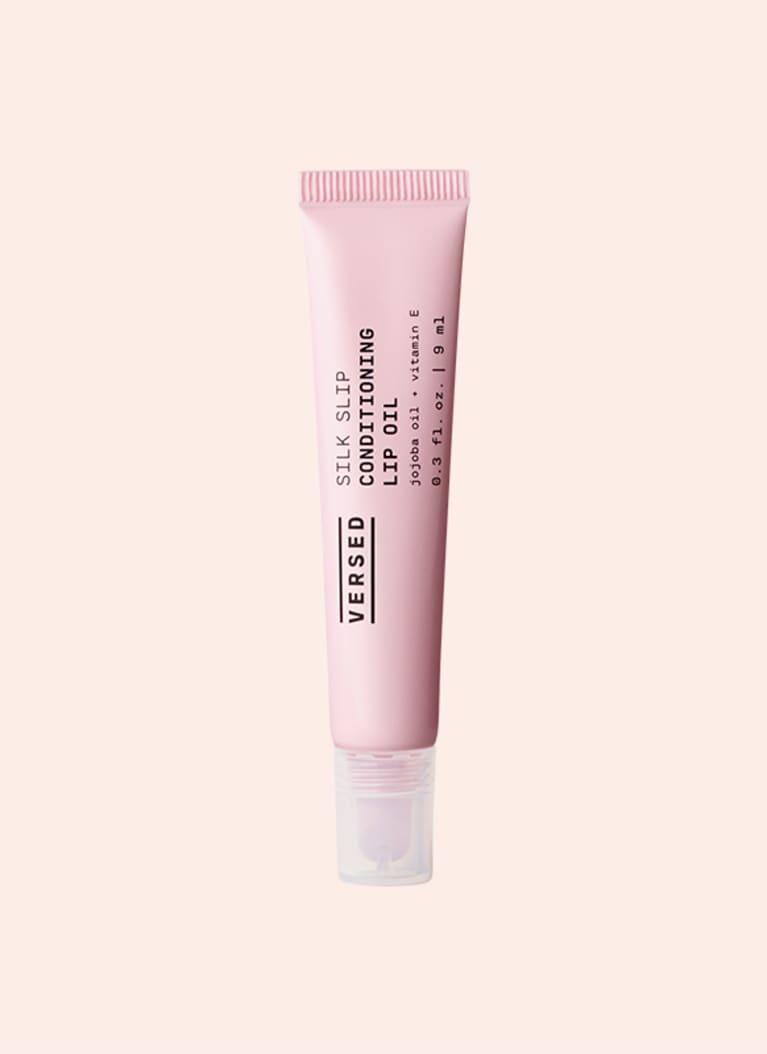 Versed / Versed
Versed Day Dissolve Cleansing Balm
Full disclosure: I have yet to try this product, but I am just begging to get my hands on it. After years of sighing that "I just don't get cleansing balms" to anyone who would listen, I have turned a corner—in a major way. (It's like I'm making up for lost time.) This little pot is made with eucalyptus oil. How else would you want to dissolve your day other than with a salve that smells like a spa?
Day Dissolve Cleansing Balm, Versed, $17.99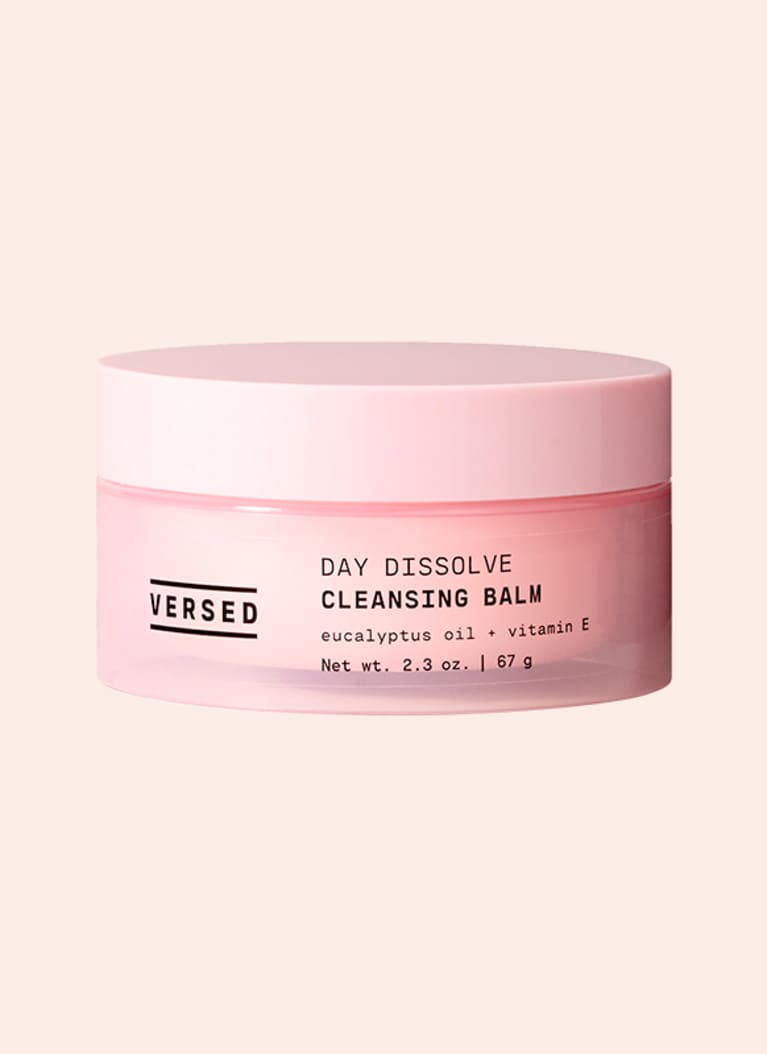 Versed / Versed