Beauty Actually Isn't Pain: This Expert Says To Stop Using Products That Hurt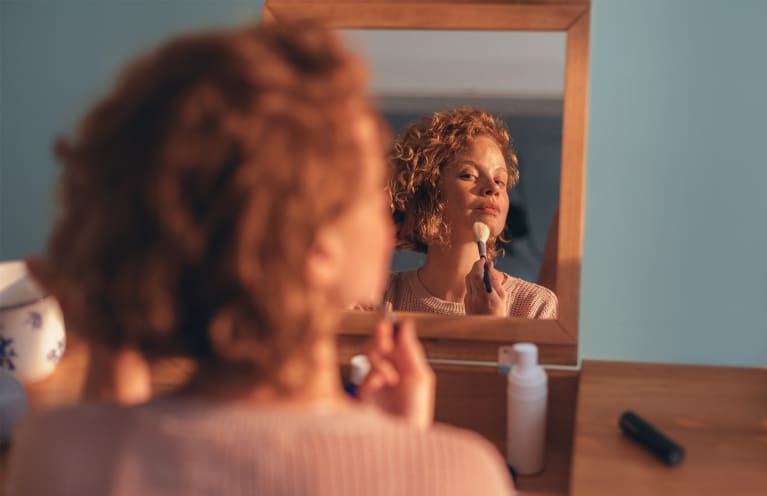 Our editors have independently chosen the products listed on this page. If you purchase something mentioned in this article, we may
earn a small commission
.
Performing beauty rituals should feel good. Skin care is after all, care. How we tend to our delicate, yet resilient, outer organ has profound effects on the way we look and feel. Of course it's only human to desire some sort of aesthetic outcome in the process, but it shouldn't be a painful experience.
It's a beauty philosophy I share with True Botanicals founder Hillary Peterson. We've known each other for a long time, and I've always appreciated her point of view on the beauty industry and approach to skin care. So when I had her on my podcast Clean Beauty School, I knew we'd have a lot to talk about.
PSA: Please stop using painful beauty products.
Obviously this train of thought had to come from somewhere—and unfortunately the beauty industry and media is to blame.
"There is a very powerful industry voice that has taught us that if it hurts, if it tingles a ton, if it makes our skin red, then it must be working," she says in the episode. "I've always believed that it is absolutely possible to have gorgeous skin with natural, biocompatible skin care that works. When I say this, I have felt at times that it's being met with sort of glazed-over eyes because unfortunately there is this perception that it needs to sting or we need to puncture our skin in order for ingredients to absorb."
But not only do you not need to do this—you're actually better off by nurturing the skin and promoting skin longevity through barrier-supporting ingredients. "So my beauty philosophy is one that focuses on working with nature and respecting nature's design," says Peterson. "So for instance, our skin's barrier is essential to skin health. It helps keep moisture in, irritants out, and lets your skin function at its best."
Essentially, by giving your skin all the tools it needs to be resilient, it will look better for longer. Your skin's a powerful organ, if you let it thrive. For more insights into the beauty industry, check out the episode below.