This Fresh New Take On Avocado Salad Features A Surprising Seasonal Vegetable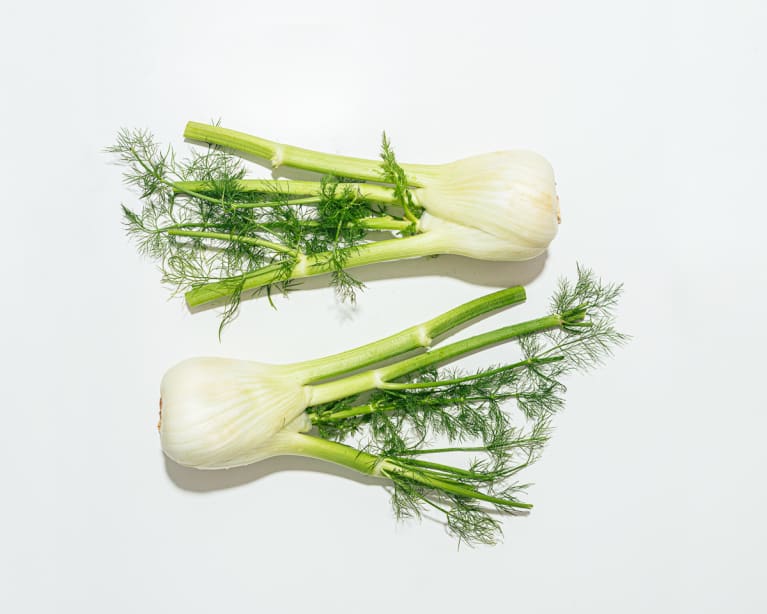 We're pretty big fans of avocados here at mindbodygreen. And while we may be loyal to our classic a.m. avocado toast and nutrient-packed guacamole, we're always looking for new ways to enjoy the healthy fat.
One thing we never thought to pair it with? Fennel. This particularly unique veggie can be eaten raw or cooked, and its raw bulb and fronds make up the core of this salad. When raw, fennel has a texture similar to celery and the fresh flavor of licorice. This profile can make it a slightly polarizing ingredient but also a perfect foil to creamy avocado.
This simple summer salad from Peas Love and Carrots, by blogger Danielle Renov, takes advantage of fennel while it's in season and goes great with any protein or your favorite healthy grain.
Shaved Fennel & Avocado Salad 
2 large or 3 small fennel bulbs
2 ripe avocados, peeled, pitted, and diced into ¼-inch cubes
2 cups assorted cherry tomatoes, halved
juice of 1½ lemons (about 3 Tbsp.)
¼ cup olive oil
1½ tsp. kosher salt
½ tsp. freshly ground black pepper
Trim fennel bulb root ends and cut off woody stalks from the top of the bulbs, reserving 1 tablespoon feathery fronds for garnish.
Cut fennel bulbs in half. Using a mandoline, carefully shave fennel into paper-thin slices (should yield about 8 cups). Place shaved fennel into a large bowl.
Add avocados, tomatoes, lemon juice, olive oil, salt, and pepper. Toss to coat and blend.
Season to taste with additional salt and pepper, as needed. Serve garnished with reserved fronds.