5 Things You Need To Know Today (August 28, 2018)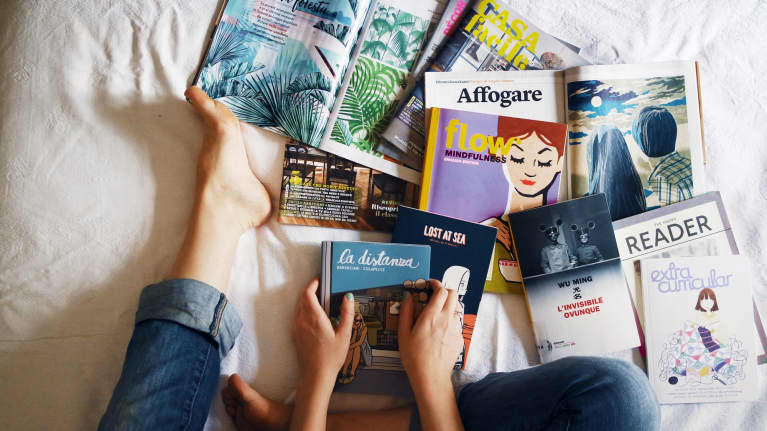 August 28, 2018 — 9:00 AM
1. The New York Public Library is taking advantage of Instagram to get people to read classic literature.
We know that a third of teens have ditched reading in favor of social media, so now the NYPL has started adding parts of books to the "highlights" reel of its Instagram stories in an effort to get more people to read the classics. If you can't beat 'em, join 'em! (City Lab)
2. How to feed millions of lab-grown mosquitoes—without blood.
Until we have vaccines for mosquito-borne diseases, biologists are trying to build up our immunity by releasing genetically modified Aedes aegypti mosquitoes (the type that carries Zika and dengue but are either sterile or can't spread viruses) into the wild. But lab-raised or not, these bugs still need to feed on blood. One team is now giving them an artificial blood formula called SkitoSnacks—made up of sugar, protein, and iron sources from slaughterhouse by-products—so that fewer animals need to be mined for their blood. (NPR)
3. There's a link between heart disease and Parkinson's.
A new study on over 17 million people showed that those with high cholesterol, high blood pressure, and high blood sugar were more likely to be diagnosed with Parkinson's disease. Yet another reason to keep these numbers in check. (NYT)
4. Warmer temps are bad news for crops and farmers.
Since 1992, nearly 70,000 farm workers have suffered heat-related injuries, and 783 of them have died from heat stress. These shocking numbers illustrate the fact that we need to put in better protections for our farmers, especially as the climate continues to change. (Grist)
5. This guilty pleasure of yours might actually be super healthy for your relationship.
Do you have steamy fantasies about your S.O. every now and then? Don't be embarrassed—researchers just discovered fantasizing about your own partner can actually make you value them more and could even make you more likely to want to invest time and energy in the relationship. (mindbodygreen)