5 Things You Need To Know Today (August 24, 2018)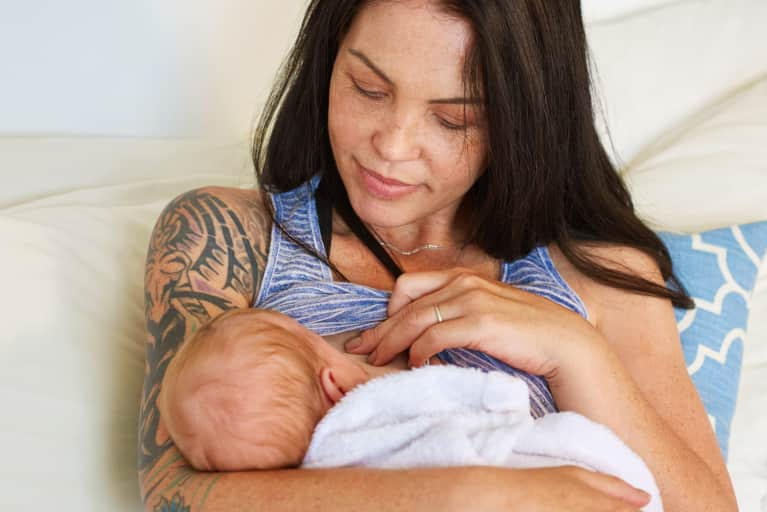 August 24, 2018 — 9:00 AM
1. If you breastfeed, you might have a lower risk of stroke.
A new study found that postmenopausal women who breastfed at least one child had a 23 percent lower risk of stroke in middle and old age compared to women who didn't breastfeed at all. The risk of stroke appeared to decrease in correlation with the amount of time the women spent breastfeeding. That said, it was just a single study, and there are a lot of factors at play—at the end of the day, each mother has to decide what's right for her unique body and situation! (Reuters)
2. People are taking placebo pills—on purpose.
Thanks to the results of a study on patients with IBS—where symptoms in patients getting a placebo improved, even though they knew they were getting a placebo pill—you can now buy placebo pills on Amazon for $10 a bottle. The placebo effect is a strange phenomenon, but if it works—what's the harm? (TIME)
3. The fine dust that causes air pollution is causing heart problems, too.
Constantly breathing in polluted air—specifically the ultrafine dust that's made up of emissions from traffic, factories, and industrial agriculture—isn't just unhealthy: New findings published in the European Heart Journal confirmed that it can cause certain heart diseases that may lead to cardiovascular death. The study looked at vascular damage from air pollution, prompted by the fact that pollution causes more than 4 million deaths every year—and 60 percent are heart-disease-related. (Science Daily)
4. Could GMO rice help save the planet?
Scientists have found a way to genetically engineer rice that requires less fertilizer than ever before, a huge win for ecosystems ravaged by nitrogen-based fertilizers. While this is a step in the right direction, genetic modification isn't the only element of controlling the earth's nitrogen exposure—farmers often go off protocol, using unnecessary amounts of nitrogen to increase yield. Both issues need to be addressed. (Scientific American)
5. Your memories of gym class could be haunting you.
People who hated P.E. when they were kids are more likely to not like working out, a surprising new study revealed. The researchers polled 1,028 Americans and found a close relationship between how people felt about gym class back in the day and how they felt about exercising as adults. Those of us who did enjoy running around the school auditorium tended to be way more motivated to exercise today. (mindbodygreen)
6. A third of American teens didn't read a single book for pleasure in 2016.
For teens, books are out. The kids have officially replaced reading books with texting and social media, according to a new study surprising nobody. A third of American teens didn't read a single book for pleasure in 2016, and just 16 percent of teens read a book or magazine daily, compared with the 60 percent of teens who did in the 1970s. Instead, teenagers today are spending about four to six hours a day consuming "digital media"—the internet, social media, video games, and texts. (The Washington Post)
Want to turn your passion for wellbeing into a fulfilling career? Become a Certified Health Coach! Learn more here.