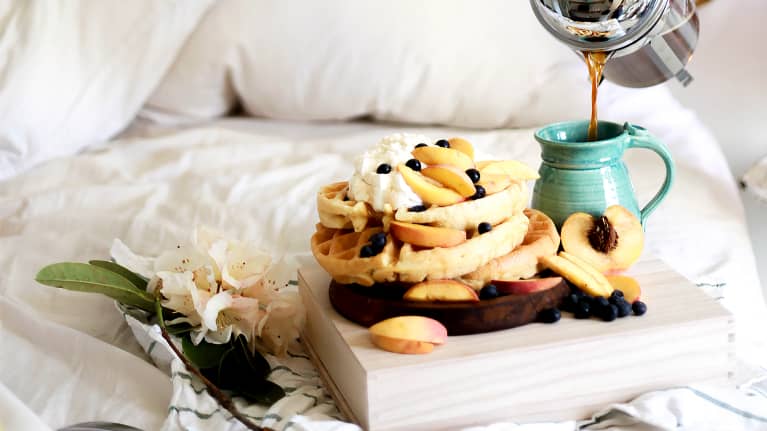 Finding something that everyone can agree on is a tall order. But if there's one universal truth that transcends cultures, lifestyles, and personalities, it's this: Breakfast is magnificent.
And here at mindbodygreen, we take the first meal of the day as seriously as we do our yoga practice (read: very). But when we polled the office to find out how they get their days started, the results were not what we expected: Turns out that elaborate avocado toasts and Instagram-ready acai bowls are a little too ambitious to whip up before work. For team mbg, when it comes to breakfast, convenience is king.
Our household is all about rituals—whether it's our daily gratitude practice or nightly wind-down routine, these stable habits keep us grounded, balanced, and productive. On the weekends, having Birch Benders Keto Waffles for breakfast is the ritual our whole family looks forward to. With two young daughters in the house, the lines between work life and home life are so blurred these days, it can actually feel harder to spend time as a family, so we decided to make weekend breakfast such a priority. Birch Benders has been a staple in our kitchen for years, so the launch of their Chocolate Chip Keto Waffles got us excited—not only because our girls can start their day off with a healthier version of something they love but also because we get to have (better-for-you) dessert for breakfast.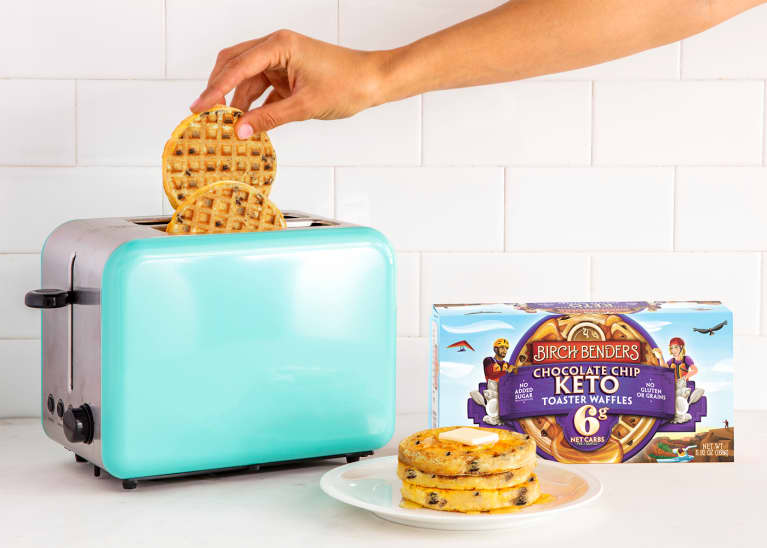 Senior Health Editor & NASM-Certified Personal Trainer
I am not exactly a morning person by nature, but I know that when I start my day on a healthy, positive note, it makes all the difference. Ideally, the first thing on my morning agenda is some kind of mindful movement—at times, that's a long run; other days, it's a quick yoga flow. When it comes to breakfast, I try to eat a combo of protein, healthy fat, fiber, and a nutrient-rich fruit or vegetable. For example: a bowl of oatmeal topped with nut butter, chia seeds, and berries. This formula helps my body and mind feel ready to take on the rest of the day.
These days, starting my morning with a healthy meal is as easy as pushing the toaster handle down (if only everything were so easy).
Brand Strategy Manager & NASM-Certified Personal Trainer
The idea of having an "average morning" for me is wishful thinking—every day brings at least a few new challenges, unexpected requests, or fire drills (all conveniently sitting in my inbox from the moment my alarm goes off). So when it comes to breakfast, keeping it simple and satisfying is always the goal. Growing up, toaster waffles were a staple in our family's kitchen, and I've spent much of my adult life searching for a way to fit them into my healthy lifestyle. More recently, I've been experimenting with ketosis, so you can imagine my excitement when Birch Benders launched a keto version of the toaster waffles I grew up loving. These days, starting my morning with a healthy meal is as easy as pushing the toaster handle down (if only everything were so easy).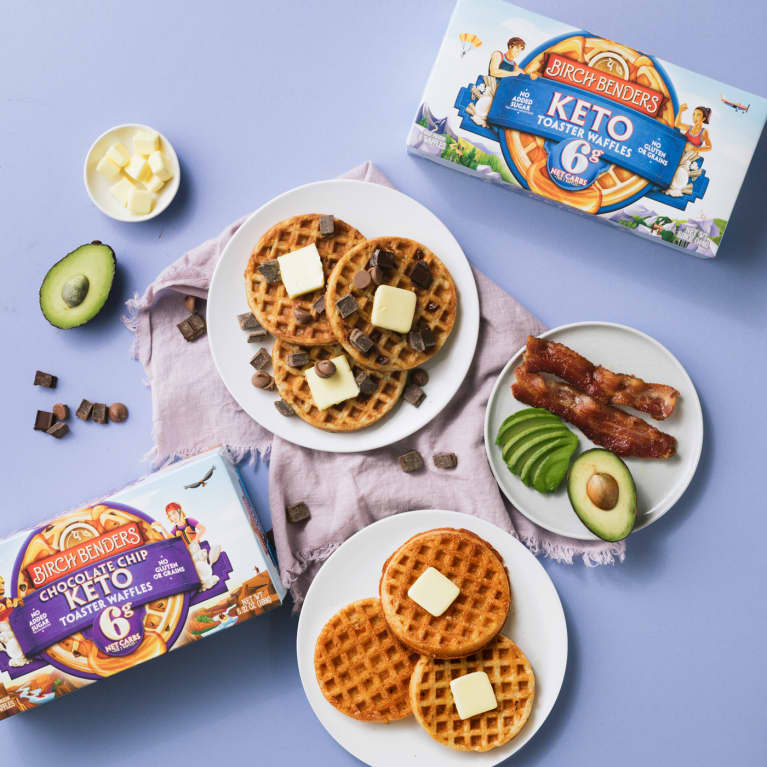 Social Media Strategist & Certified HIIT Yoga Instructor
As I'm sure many people are, I've been spending a lot more time at home these days. My parents are—to say the least—not as in tune with the whole "wellness" thing that has become a core part of my lifestyle. As of late, I've made it my mission to find little ways to sneak some healthier practices into their lives (my father's downward dog is looking pretty good, if I do say so). But the most impactful way I've achieved this is through their diets—especially at breakfast, which we all share together. We're all busy people, so efficiency is the name of the game (without sacrificing nutrition). Twice a week, I'll whip up my patented "kitchen sink frittata," which not only ensures they get their veggies in (all of them) but is so massive that it lasts us three days at a time.
Find Birch Benders new toaster waffles near you!