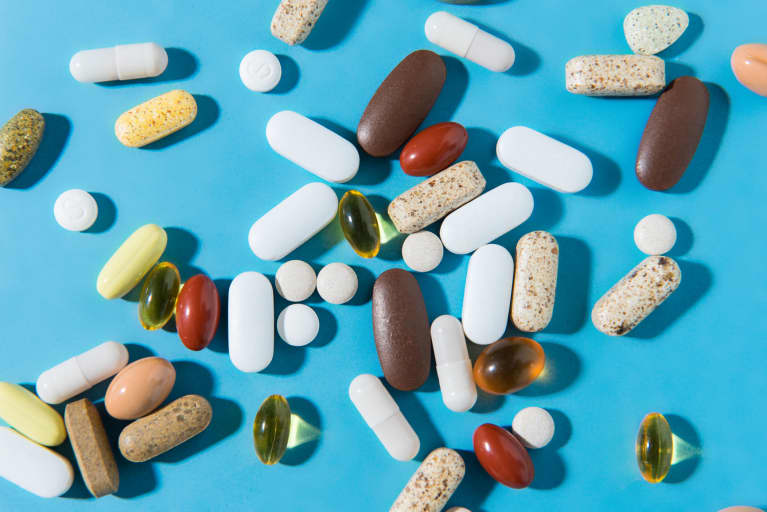 Supplements are everywhere, and it's easy to get overwhelmed with all the options. I mean, there are vitamins, minerals, herbs, and adaptogens that are available in powders, tinctures, pills, oils, and sprays. It can make any sane person's head spin.
In a perfect world, we'd take only the supplements our body really needs. But how do we narrow it down? We can certainly have our doctor test us for specific nutrient deficiencies, but on top of that, our genetics can give us helpful information about the supplements that are right for us. In fact, decoding our DNA can pinpoint certain variations that make us vulnerable to deficiencies and decreased function like vitamin B12 absorption or detoxification, for example.
How to pick your supplements—with a little help from your DNA.
Because I am the health editor at mindbodygreen, the idea of tailoring my supplement routine to my DNA fascinates me, so I took a 23andMe® test, waited a few weeks, and then sat down with Nathan Morris, M.D.—chief medical advisor at Pure Encapsulations, a family practice physician, and a trained certified functional medicine practitioner—to talk about what my genome says about my unique supplement needs.
Going through my genetic information was surprisingly easy. Essentially, you just work with your health care practitioner to upload your genetic data into the PureGenomics® web application, which then churns out a report with personalized supplement and lifestyle recommendations based on that data. These lifestyle recommendations include things like "Eat plenty of green, leafy vegetables, which provide folate in a form the body can use" or "Discuss supplement options [which are Rhodiola rosea and DopaPlus in my case] with your health care provider."
As an added bonus, all Pure Encapsulations supplements are free from artificial flavors, coatings, gluten, artificial sweeteners, magnesium stearate, and hydrogenated fats. This means they're full of all the nutrients my body needs without any fillers or unnecessary added ingredients.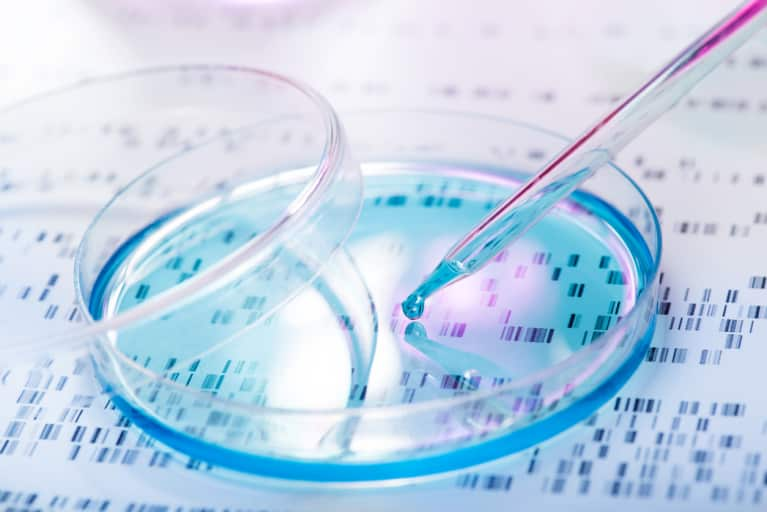 What your DNA (really) tells you about your nutrient needs.
How can one web app know all this about supplements and your health, you ask? It is able to make these recommendations by identifying common genetic variations—called single nucleotide polymorphisms, or SNPs—that may have the potential to affect your health and nutrient needs. It particular, PureGenomics targets SNPs that are clinically relevant and nutritionally actionable. In other words, SNPs that have been clinically researched and that you can actually do something about.
The best part? Each SNP not only has a lifestyle and/or supplement recommendation, but it also has a rating that tells you how solid the science really is behind that particular SNP. And that kind of transparency—which calls out what we know and what there is still left to learn—is really what we need when it comes to our well-being.
The supplements I added to my routine, based on my PureGenomics® results.
I was happy to learn that my genes didn't put me at risk for too many deficiencies or impaired function. I was afraid that I might end up wanting to buy 15 different products to cover all my bases. But the recommendations were modest and focused on only what I really needed.
And so, I'll be scooping PureLean® Protein Blend (I'm loving the vanilla bean flavor) into my smoothies and continue taking my EPA/DHA essentials (which I was already taking). I'll also be switching to the PureGenomics® multivitamin, which targets common genetic polymorphisms.‡ I'll also be adding l-Tyrosine to my routine; it supports dopamine synthesis for emotional wellness and cognitive function, and based on my DNA, it's something I might need a little extra of in my diet.‡
Combine all these, and my supplement game is on a whole new level.