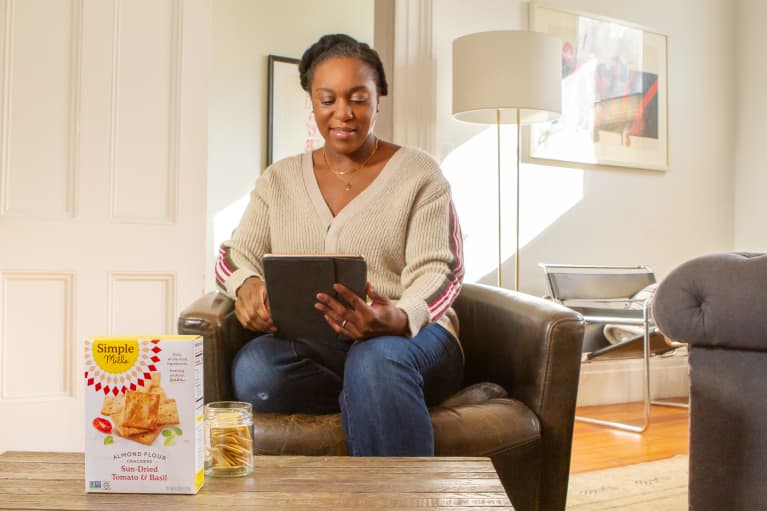 During times of stress, I often find that my patients express feelings of dysregulation. Routines become fragmented, and having consistent, balanced meals and snacks can become a challenge. As this year continues to unfold, it is important to center both nourishment and self-care with a sustainable routine.
Food is information for all systems within our bodies. What we consume has an impact on our mood, energy levels, and overall health.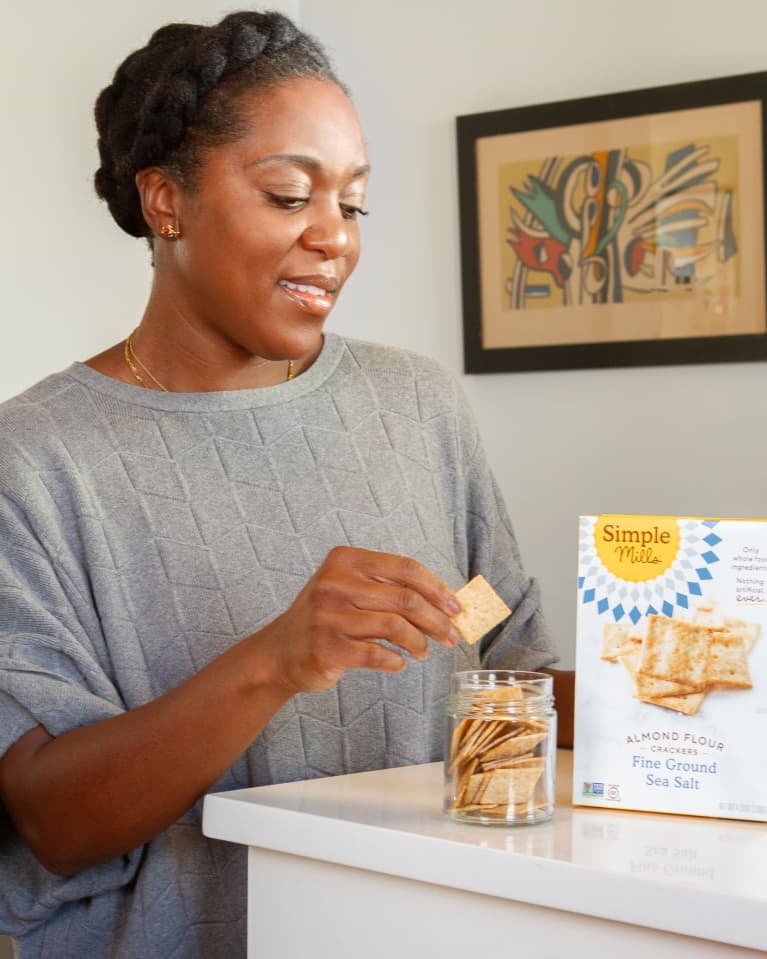 When life gets stressful, we see shifts in our digestion, skin, hormones, sleep cycles as well as hunger and satiety cues. Our well-being starts from the inside, and our routines need to be customized to meet our unique needs as an individual. Finding supportive ways to efficiently navigate nutrition in times of stress is key.
Stock a nutritious pantry.
Keep a few staple items on hand so that you don't have to think twice come snack- or dinnertime. Simple Mills Almond Flour Crackers are a great option, as they're made from nutritious, real-food ingredients that are picked with purpose. Almonds are a great source of both plant-based protein and fiber, which work together to nourish and satiate you. Nothing better than a snack that delivers on both nutrients and deliciousness!
Get creative with your assortment of dried, jarred, and frozen goods like beans, nuts, seeds, fruits, and veggies. Having these items on hand can make meal-prep super fast. Reheating and seasoning frozen veggies and pairing them with a can of tuna and/or beans can be done in less than 30 minutes!
Love your chef's helpers like prepeeled, precut, preportioned, prewashed, pre-anything-you-want prepared vegetables! A quick steam, roast, pan-fry, or sauté with garlic, onion, herbs, and spices of your choice works as a meal or a snack, depending on the pairing.
Shop Simple Mills: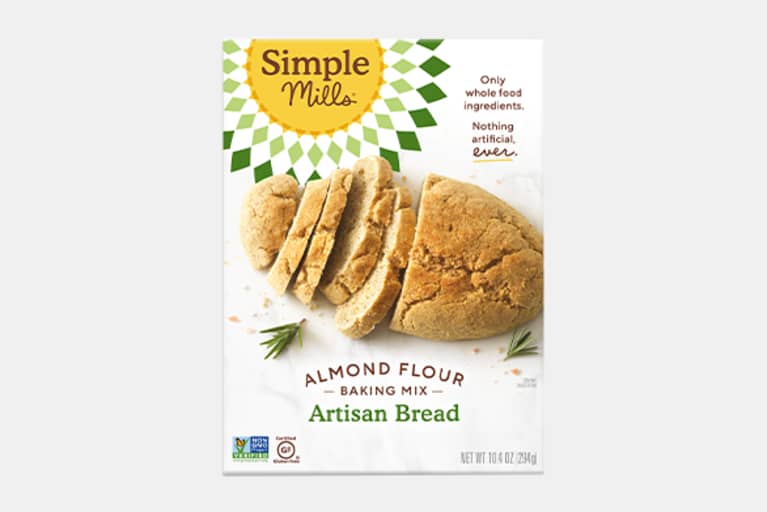 Artisan Bread Almond Flour Baking Mix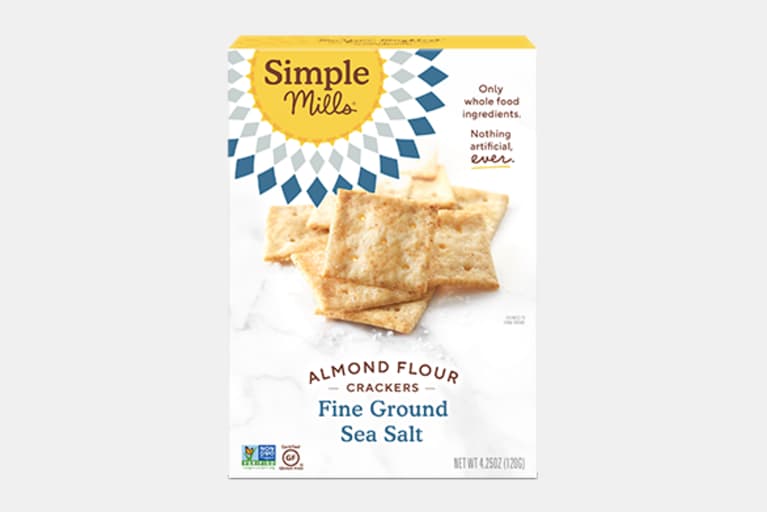 Fine Ground Sea Salt Almond Flour Crackers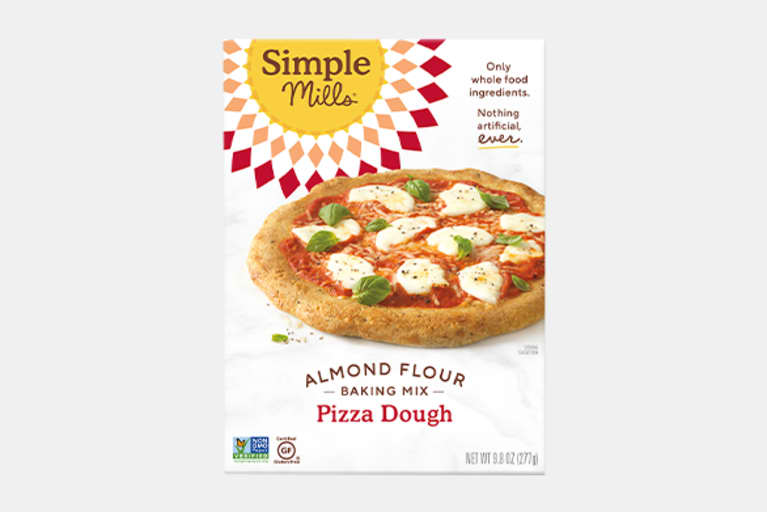 Pizza Dough Almond Flour Baking Mix
Have fun with your baked goods.
Playing with alternative flours changes the nutrient profile of any dish. Simple Mills Pizza Dough Mix is made with almond flour and ground flax, making it a tasty and nutrient-dense option compared to traditional pizza dough.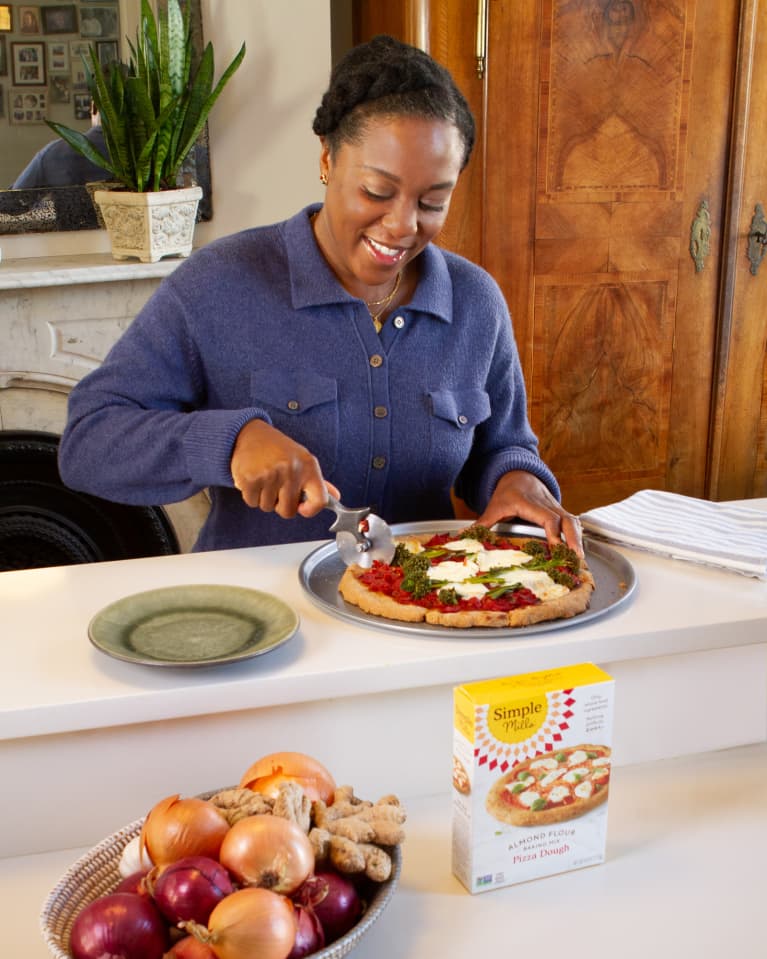 Many of us have become baking aficionados over the last year, and many of us still aspire to be. Using a baking mix can simplify the process and yield a delicious result. Simple Mills Artisan Bread Mix consists of almond flour and ground flax and can be made into delicious flatbreads, dinner rolls, and even quiche or pie crust!
Plan, plan, and be flexible.
Plans are important because they provide a road map. I often tell my patients that life can happen, so we need a bit of flexibility to allow for change. But that doesn't mean we leave it all to chance. Planning ahead can help us be ready for the unexpected.
Embrace batch cooking and/or meal prep. Both can reduce the total time spent on meal and snack prep. Prepare a larger quantity of vegetables, grains, and beans, store them in the fridge or freezer, and take them out for reheating at a moment's notice. Your prepped food can also be repurposed over multiple meals—a batch of roasted vegetables can be made into a savory breakfast with egg and seasoning of your choice or can be an excellent snack when served with a tangy tahini sauce. By utilizing different sauces, spices, and temperatures, we can elevate the simplest of dishes and provide a new tasting experience every time.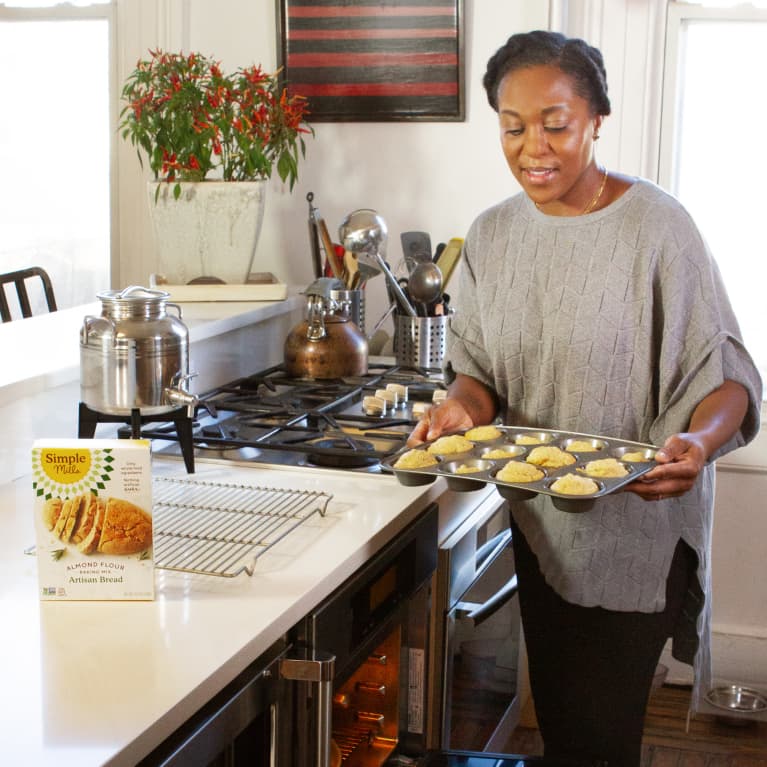 Food has the capability to affect our mood and response to stress and anxiety. Learning to honor our hunger and nourish ourselves with nutrient-dense options helps keep blood sugars stable. This, in turn, supports our body's stress response. Foods that are a good source of magnesium, such as almonds, can help lower feelings of anxiety and stress. Dark leafy greens and seeds, such as flax, may have a neuro-calming effect. You can count on whole, minimally processed ingredients, like those found in Simple Mills products, to support you when those stressors start to creep in.