People Over 70 Are Healthier Than The Generations Before Them, Study Finds
mbg Editorial Assistant
By Abby Moore
mbg Editorial Assistant
Abby Moore is an Editorial Assistant at mindbodygreen. She earned a B.A. in Journalism from The University of Texas at Austin and has previously written for Tribeza magazine.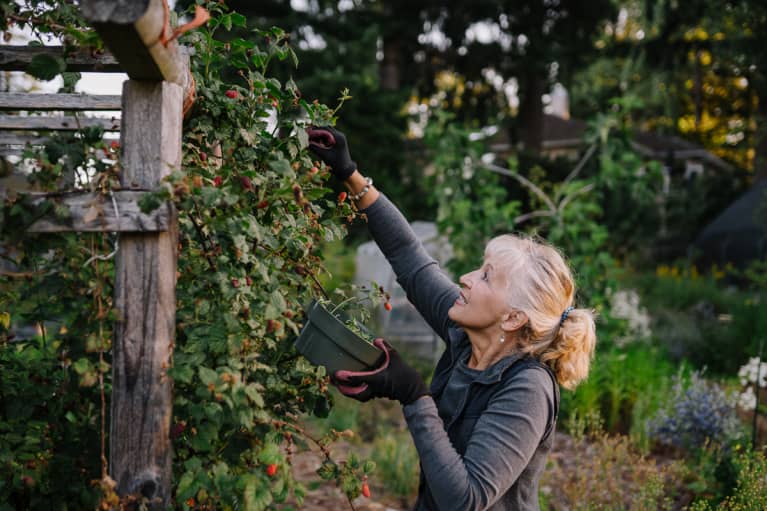 September 23, 2020 — 1:20 AM
How has this population gotten "younger" with age?
The researchers conducted fitness and brain tests on 75- and 80-year-olds from this decade and compared the results to 75- and 80-year-olds three decades ago. Based on the results, today's aging population is healthier than their age group used to be.
Both study cohorts' walking speed, reflex speed, verbal fluency, reasoning, and working memory were monitored. While the participants were the same age at the respective times they were studied (1990 versus 2018), the latter group was far more sprightly.
To break it down: Adults from the most recent decade walked faster by 0.2 to 0.4 meters per second, on average. They also had faster reflexes, including a 5% to 25% improvement in grip strength, and a 20% to 47% improvement in knee extension strength.
Along with the significant increase in fitness, the researchers found positive increases in cognitive functioning. Verbal fluency was 12% higher for the 75-year-olds in 2018 and 47% higher for the 80-year-olds in 2018.
"Performance-based measurements describe how older people manage in their daily life, and at the same time, the measurements reflect one's functional age," lead researcher Taina Rantanen, Ph.D., says in a news release.
So people aren't literally aging in reverse like Benjamin Button, but their physical and cognitive abilities represent a younger functional age—especially compared to generations before them.
Why are people healthier today than three decades ago?
When it comes to walking speed and muscle strength, Kaisa Koivunen, doctoral student and co-author of the study, says higher physical activity and a natural increase in body size are responsible. The improvements in cognitive functioning, however, might be due to prolonged education.
"The cohort of 75- and 80-year-olds born later has grown up and lived in a different world than did their counterparts born three decades ago," researcher Matti Munukka says. "There have been many favorable changes. These include better nutrition and hygiene, improvements in health care and the school system, better accessibility to education, and improved working life," he adds.
Based on the findings, researchers suggest that as life expectancy increases, the quality of life in midyears is also increasing since physical performance is still intact. At the same time, the increase in life expectancy increases the need for care toward the end of life.
"The results suggest that our understanding of older age is old-fashioned," Rantanen says. "Among the aging population, two simultaneous changes are happening: continuation of healthy years to higher ages and an increased number of very old people who need external care."