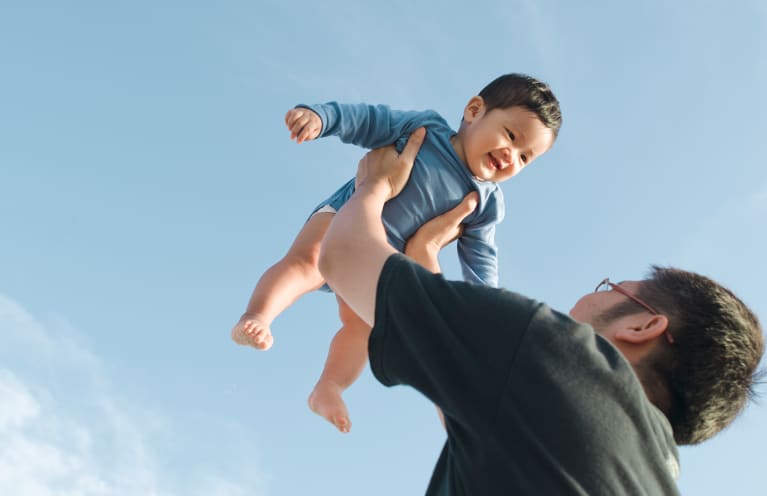 One minute, your baby's nursing and bottle-feeding around the clock; the next, they're giving pureed sweet potato a glowing—er, smiling—review. It's wild how fast our little ones grow up, and equally as wild to realize how much stuff they need with every new milestone.
But don't worry; we're here to help make these early stages a little easier not only on you but on the environment, too. Read on for our favorite mindful brands and essentials:
1. Eco Pea Co. Bamboo Wipes
Nontoxic wipes that are sturdy, soft on skin, and won't make you cringe every time you toss a sheet into the trash? They do exist. The sustainably made bamboo wipes by Eco Pea Co. are 100% biodegradable, and their large size and plush, textured grip make diaper duty, mealtime adventures, and potty training less of a mess. Go ahead and hit subscribe because their shipping process is carbon neutral!
2. Happy Baby Regenerative & Organic Pouches
Certified organic ingredients are an obvious checkbox for baby's first solids, but the Happy Baby Regenerative & Organic Pouches go one further with yummy ingredients like apples, pears, squash, carrots, kale, and oats that are grown using regenerative farming practices.
Regenerative agriculture is all about restoring the health of the soil. Healthier soil can pull carbon from the atmosphere and trap it in the ground, helping the fight against climate change. And even though pouches aren't curbside recyclable just yet, they still have a smaller carbon footprint compared to glass jars. Plus, we love that Happy Baby is a TerraCycle partner to help keep plastic pouches and caps out of landfills.
Shop Happy Baby Regenerative & Organic Pouches: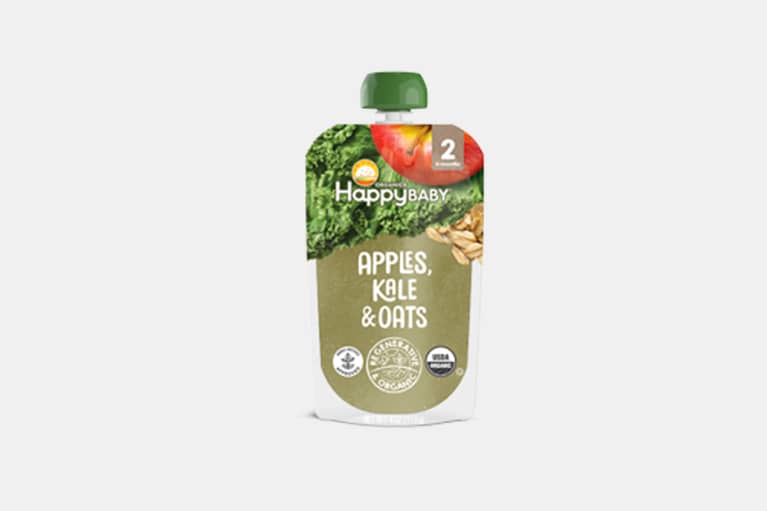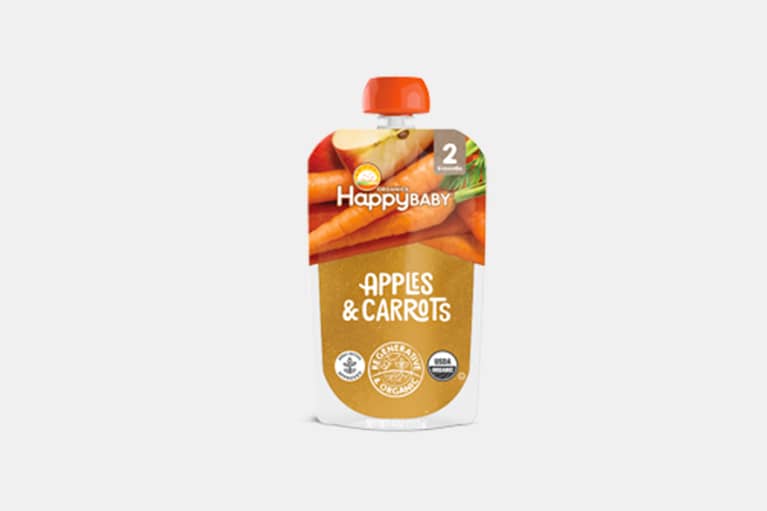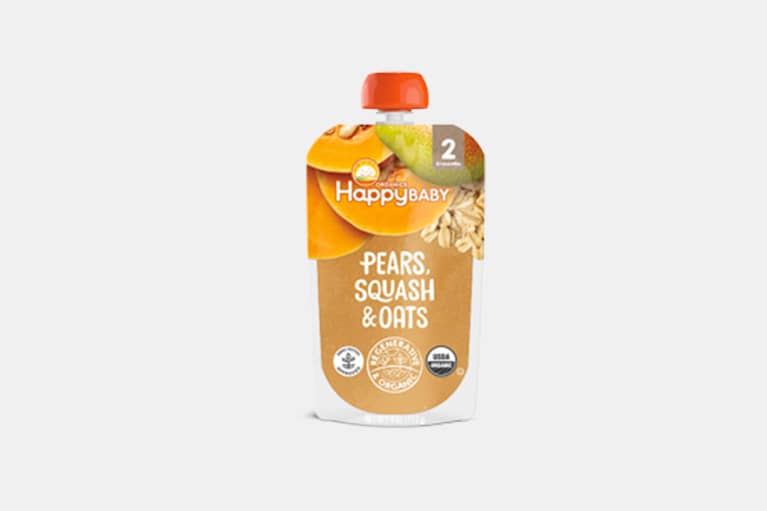 3. Oil & Carol Natural Rubber Teething Toys
Designed for sensory play, teething, and bathtime, the eye-catching fruit and veggie teethers by Oli & Carol are made from 100% natural rubber and hand-painted with safe, natural food-grade dyes. They come in fun shapes like kale, avocado, and coconut, and unlike most toys that are destined for the landfill once they're outgrown, these teethers are totally compostable and biodegradable—aka, they won't be around when baby's all grown up.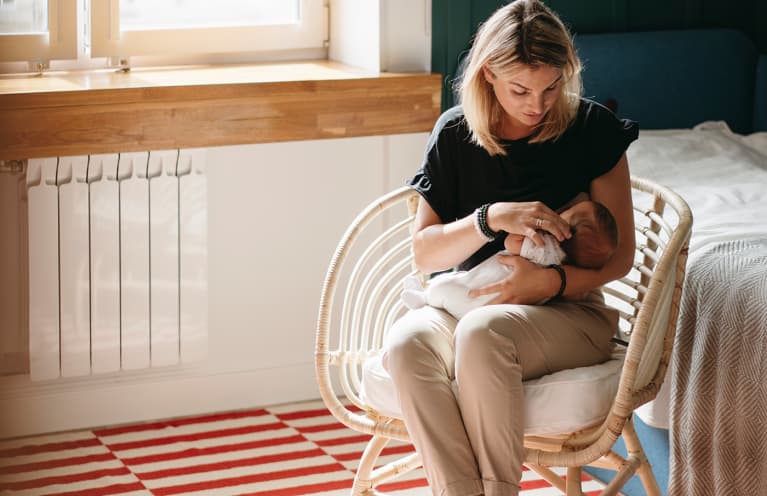 4. Earth Mama Organic Diaper Balm
Earth Mama's Organic Diaper Balm isn't just unrivaled in environmental standards—it's EWG Verified with the lowest hazard rating possible, meaning its ingredients don't harm wildlife from animals to plants—the soothing calendula balm is also chosen by hospitals for the most fragile NICU babies. The only non-vegan ingredient here is ethically sourced organic beeswax, and bonus: The balm doubles as a multitasking skin salve for the whole family.
The greenest bib might actually be...orange. Named for the color that white bibs inevitably become thanks to baby-food stains, Orange Bibs are GOTS certified (Global Organic Textile Standards: environmentally friendly and socially responsible), made from 100 percent organic cotton and vegetable dye, and transported by sea instead of air in biodegradable packaging—a fully sustainable supply chain.
6. Parade Organics Baby Clothes
You'll never have to choose between incredibly soft, stylish, and sustainably-focused baby and toddler clothes thanks to Parade, one of the first baby clothing companies in North America to use only GOTS-certified organic cotton. Parade rompers, like their other collections, come out in new, gender-neutral designs on the regular and are responsibly produced with fair trade practices.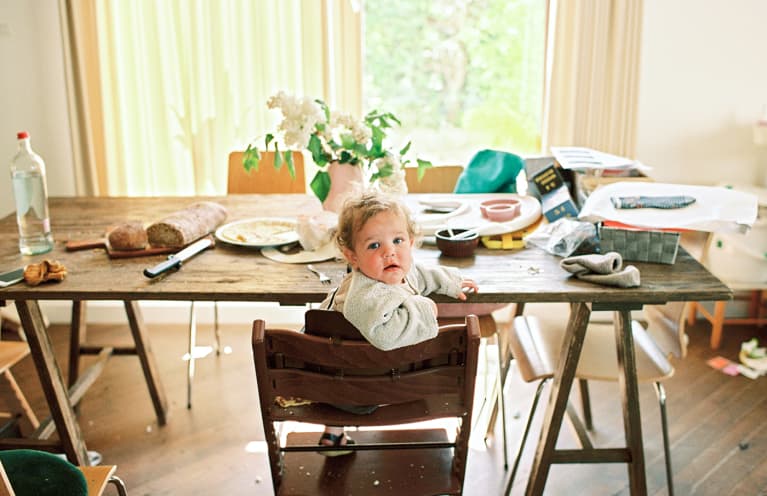 7. Avanchy Bamboo Infant Spoons
Made of bamboo and silicone, both sustainable materials, these lightweight but sturdy feeding spoons by Avanchy are a Stage 1 mealtime essential for babies just starting on solids. The soft silicone head is the perfect size for tiny mouths and is gentle on gums, and the spoon's length and curve are designed for comfortable holding, even at the most awkward feeding angles.
A trio of these American-made, stackable bowls by Re-Play won't just last you and your growing tot for years to come; they've also got major eco cred: The versatile bowls are made out of recycled milk jugs (saving one jug from the landfill every six seconds) and are 100% recyclable at their end of use—but trust us, you may never actually retire them.