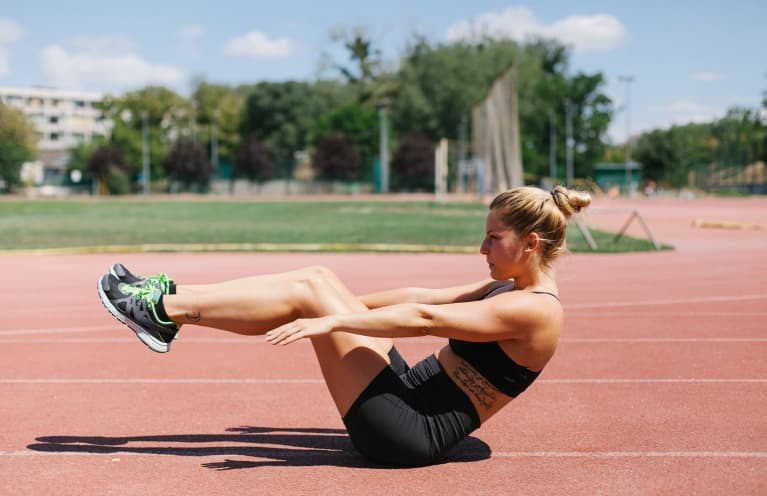 An everyday athlete is someone who combines mindful movement with sound nutrition to perform at their peak. Someone who may have spent up to thousands of hours practicing a sport throughout high school or college. Someone who tries to hit the gym, studio, or mountain several times a week to sweat it out, potentially between day care pick-ups and meal prep. Or even someone who leaves it all at the park for the summer volleyball league.
As you can see, it's a wide range. But there's one thing universally important for all everyday athletes, and that's staying fueled with the most nutritious snacks, like almonds. Pro athlete Kerri Walsh Jennings, American beach volleyball legend and three-time Olympic gold medalist, just so happens to agree:
"We are our habits, and we become what we're surrounded by. If we surround ourselves with unhealthy snacks, it may affect our energy levels and emotional state, preventing us from feeling and doing the best we can. I like to feed my body almonds, as they are a natural fuel that helps me to feel and do my best."
Kerri knows how to bring the heat both on and off the court. Her experience balancing the schedule of a professional athlete can help inspire the ambitions of an everyday athlete. Everyday athletes care about doing their best, no matter what life brings, and almonds are the simple fuel that supports that intention. With nutrients that are important for an athletic lifestyle, they're our favorite energy-boosting snack for six science-backed reasons: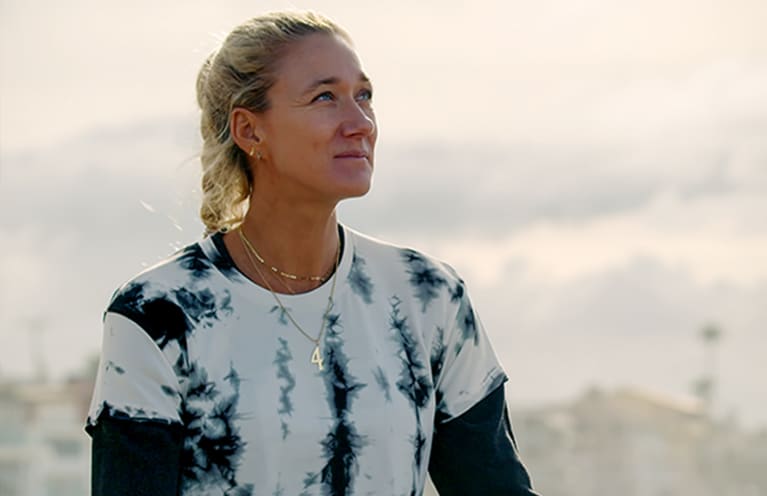 1. Snacking on almonds curbs appetite.
Everyday athletes are always seeking out opportunities to get a little movement in. But with an active lifestyle comes an active metabolism—which is why we need snacks that keep us healthily satiated, for longer. Research has investigated the effects of almonds on curbing appetite and body weight.1 As everyday athletes, we always have goals and aspirations in mind... We need a snack that can go the distance.
2. Just one serving of almonds offers 6 grams of powerful protein.
Protein will always hold a special place in our hearts. And while we're probably pro at whipping up a protein shake in no time—there's no denying that a handful of almonds is an easier pre-workout snack. And luckily, just 1 ounce of almonds provides 6 grams of powerful plant protein.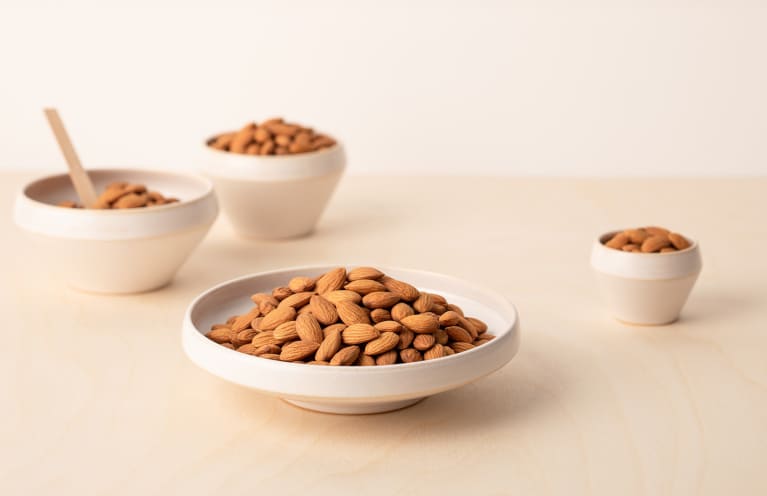 3. Almonds can help increase energy before a workout.
"Natural energy" are two magical words for any workout enthusiast. Almonds are rich in magnesium, a nutrient involved in nearly every process that affects muscle function, including energy production, oxygen uptake, and electrolyte balance. Athletes can lose magnesium through sweat, and even marginal magnesium deficiency can impair exercise performance. One healthy handful of almonds (about 23) provides 20% of your daily needs... So let's count out those 23 almonds and get our energy levels right.
4. Get your B vitamins by snacking on almonds.
Riboflavin and niacin are two B vitamins found in almonds that help convert the food we eat into energy. One serving of almonds offers 25% of the Daily Value for riboflavin and 6% of the Daily Value for niacin. With an active lifestyle, it's critical that our body can maximize the nutrients we feed it—and these vitamins help us do exactly that! Yet another reason to keep a container of almonds nearby at all times—in your purse, in your backpack, at your desk, etc.
5. Eating almonds sets you up for a better recovery.
For all of their incredible nutrients, vitamins, and minerals, almonds are our go-to workout fuel. But they also make a great post-workout snack. With other nutritive highlights, like 1 mg of iron, 210 mg of potassium, and 13 g of good unsaturated fats—we're deeply nourishing the body by snacking on almonds after we get our sweat on. (Good news about fat: U.S. Dietary Guidelines recommend that the majority of your fat intake be unsaturated. One serving of almonds [1 oz./28 g] has 13 g unsaturated fat and only 1 g saturated fat.)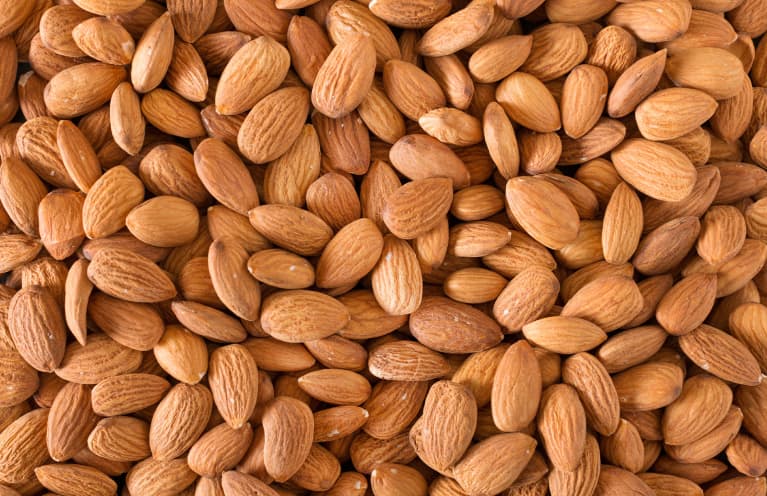 6. There's no snack more convenient.
Almonds are delicious, nutritious, and possibly the most convenient snack out there. What other snack can be scooped up without mess, thrown into a bag, and taken on the go just about anywhere? For an everyday athlete, the ability to get helpful nutrients and satisfaction from a single-ingredient snack is invaluable. As Kerri Walsh Jennings describes:
"The road to greatness is physically and emotionally challenging, and that's why I need to have a reliable snack like almonds on hand. Almonds are a perfect combination of taste, health, and convenience. They are easy to pack in a gym bag, suitcase, or fanny pack for a healthy pick-me-up throughout the day, preventing overconsumption or running on empty."
Everyday athletes and Olympic medalists will all agree... Life is busy, and even more so when you have a passion for moving your body. A handful of almonds is the best snack to fuel your best you. You could spend energy trying to figure out your next bite, or grab your almonds and save that energy for the workout.