paid content
 for

6 Ingredients To Look For In Products When You Have Sensitive Skin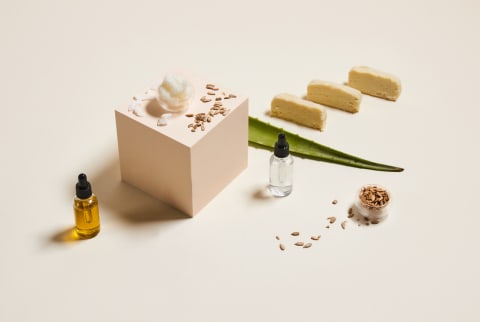 Photo by Miachel Breton / mbg Creative
June 8, 2018
It's true—many skin care products on the market today contain ingredients that can further aggravate sensitive skin—irritants like fragrances and soaps are at the top of the list.
If you're looking for new skin care products and you have sensitive skin, one thing that can help is looking for the National Eczema Association seal. According to its website, the NEA gives the seal to products that don't contain ingredients that can aggravate sensitive skin (or sensitive skin conditions). Some brands like Burt's Bees make it easy—their entire sensitive skin care line has earned the NEA seal and is free of irritants like fragrances and soap.
Additionally, there are a few standout natural and naturally derived ingredients that have been proven to help compromised skin heal faster and better than others. Here are a few superstars:
1. Hyaluronic acid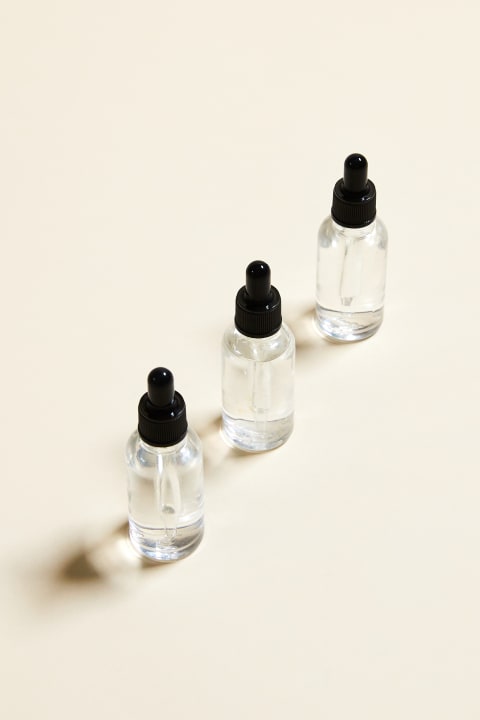 Photo: Miachel Breton / mbg Creative
Hyaluronic acid has been found naturally in the body, especially in the external layers of the skin. In a review of studies that assessed the benefits of hyaluronic acid (HA), it has been proven to help alleviate dry skin.
2. Olive oil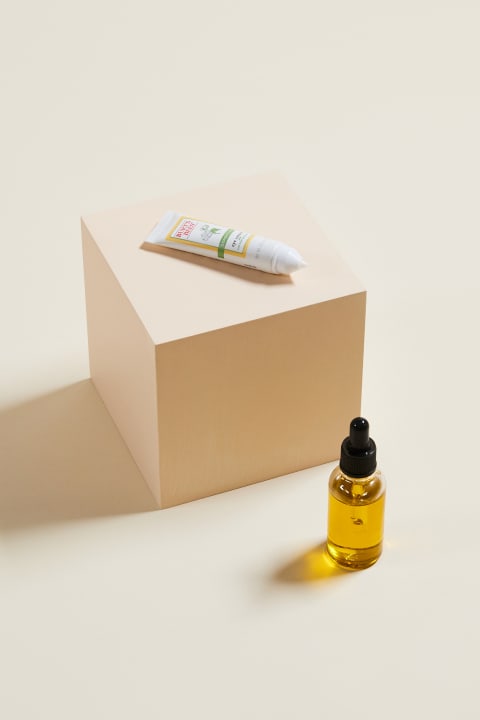 Photo: Miachel Breton / mbg Creative
Olive oil has been shown to moisturize the skin and help the moisture barrier function optimally. One gentle product that's great for the especially sensitive eye area is Burt's Bees Sensitive Eye Cream—it contains olive fruit oil, which is high in antioxidants.
3. Aloe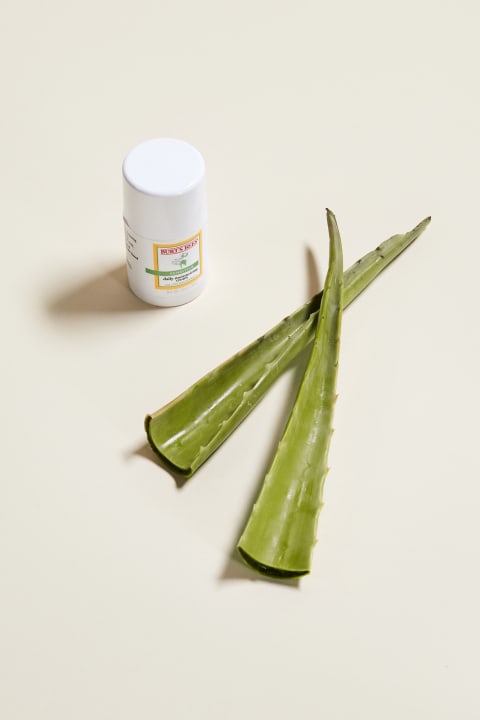 Photo: Miachel Breton / mbg Creative
Aloe vera comes from the aloe plant, which has been used for centuries as a multi-purpose home remedy for burns, cuts, and scrapes. Burt's Bees Sensitive Daily Moisturizing Cream contains aloe vera that soothes red, irritated, and sensitive skin.
4. Shea butter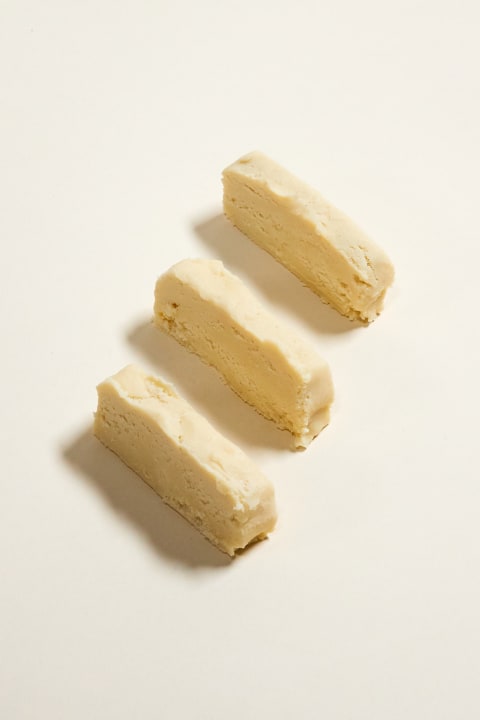 Photo: Miachel Breton / mbg Creative
Shea butter has been extracted from the nut of the African shea tree for thousands of years1. In addition to being an excellent single-ingredient skin care product, shea butter has been shown to work synergistically with hyaluronic acid and other ingredients.
5. Sunflower seed oil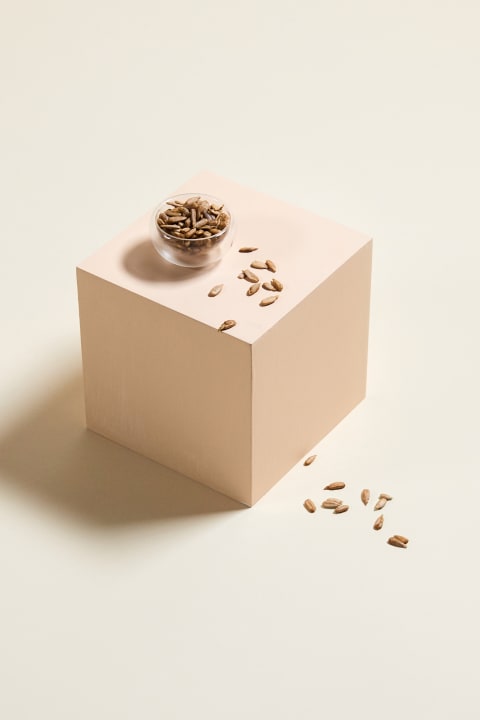 Photo: Miachel Breton / mbg Creative
Sunflower seed oil has been identified, along with olive oil, as a plant-derived ingredient that helps the moisture barrier stay healthy. Use it sparingly in face oils or on the body while it's still damp after a shower for super-hydrated skin.
6. Coconut oil (for body)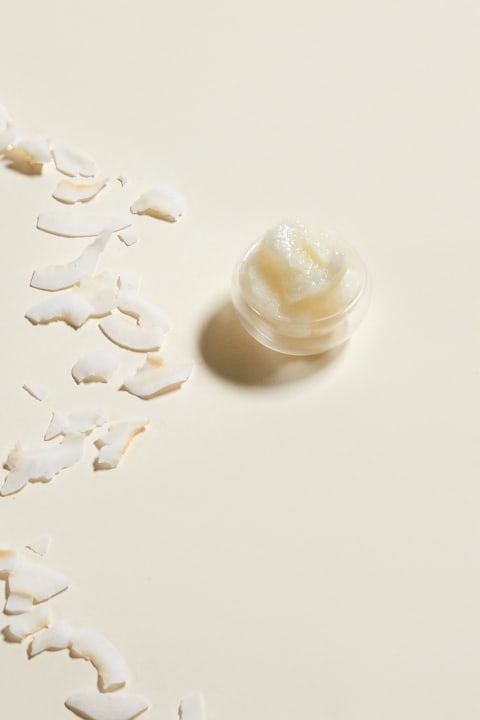 Photo: Miachel Breton / mbg Creative
While coconut oil has been shown to have some mild pore-clogging tendencies for the face, it's an excellent choice to use as a full-body moisturizer. Its derivatives of virgin coconut oil have been shown to enhance the moisture barrier's function.
Shopping for sensitive skin can be tricky, but it doesn't have to be. For a solid fragrance- and soap-free option, try the Burt's Bees sensitive skin care collection, which is also enhanced with plant-derived ingredients to soothe and calm sensitivity-prone skin.