The Power Of Flowers: 5 Ingredients You Want In Your Skincare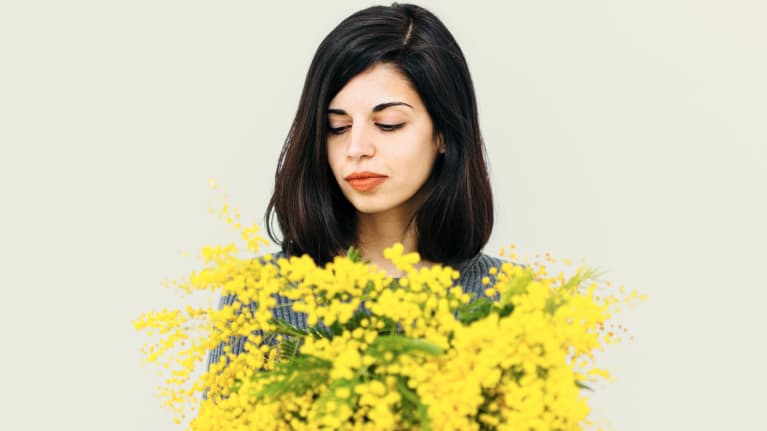 The plant-forward trend isn't a new thing—if anything, it's an ancient practice redux from a time when cultures around the world turned to plants first for healing. You could say that we're only just rediscovering the benefits of botanicals for our health.
Over in the green beauty world, though, Weleda has been plant-forward since Day One—back in 1921 to be exact. Rudolph Steiner, a philosopher, scientist, and the founder of the brand, believed that "for every human illness, somewhere in the world there exists a plant which is the cure," which is why—when applied to skin care and beauty—each product they make is formulated with plant- and flower-sourced ingredients. Which ones are popping up in skin care bestsellers right now? Below, we break down the details of five flowers and their skin care powers:
The nourishing oil of wild rose has what's probably one of the most coveted nicknames in beauty: the "elixir of youth." Studies have shown that wild rose—as it's rich in vitamins, fatty acids, and antioxidants—can help prevent signs of aging, renewing the texture of skin and diminishing the appearance of newly emerging fine lines. It's known as a harmonizing botanical, infusing beauty from the inside out for a radiant complexion. And along with its regenerative effect, wild rose also shows up in skin care products for its hydrating properties, so it's great for those with skin on the drier side.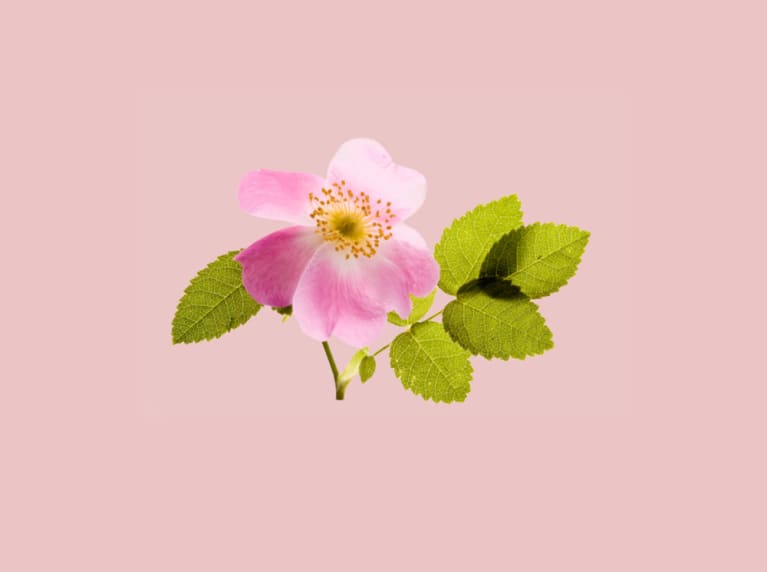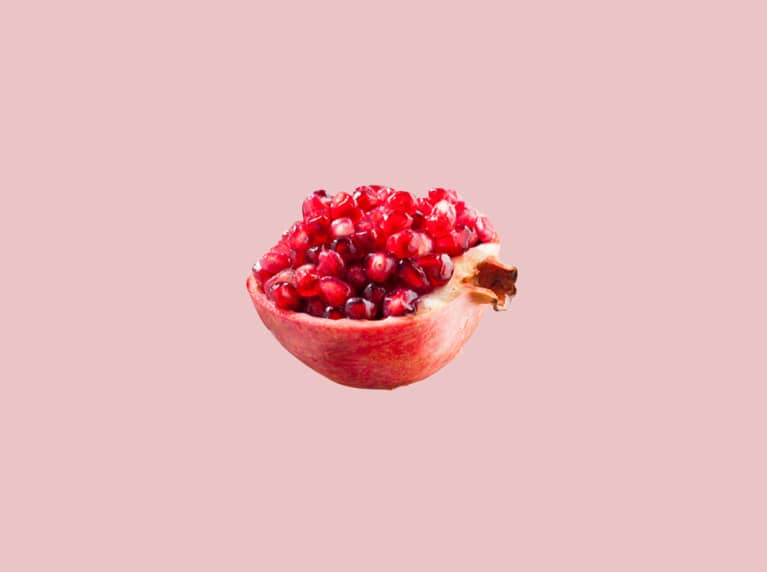 Once known as the "sacred fruit" and bursting with jewel-like seeds, pomegranate is used in skin care for replenishing skin's youthful vibrancy with antioxidants. Pomegranate seed oil contains up to 70% punicic acid, a potent antioxidant compound that helps protect skin from losing its elasticity due to free radical damage—and vitamin E. In Weleda's lightweight, oil-free Awakening Serum, pomegranate is bolstered by aloe vera and golden millet, a formula designed to reduce the visible appearance of wrinkles and retain skin's moisture, revealing a luminous complexion.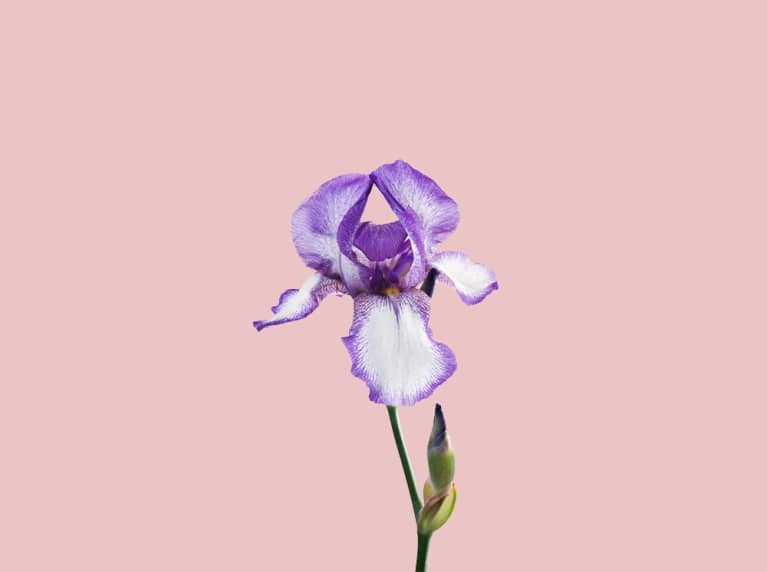 Derived from the perennial plant, iris extract may also provide a dose of antioxidants (aka anti-aging power) thanks to the isoflavones it contains. But iris oil also boasts major antibacterial properties, and iris root—known for its dense cell structure and ability to hold moisture—is used in skin care for rebalancing moisture levels in thirsty skin craving hydration.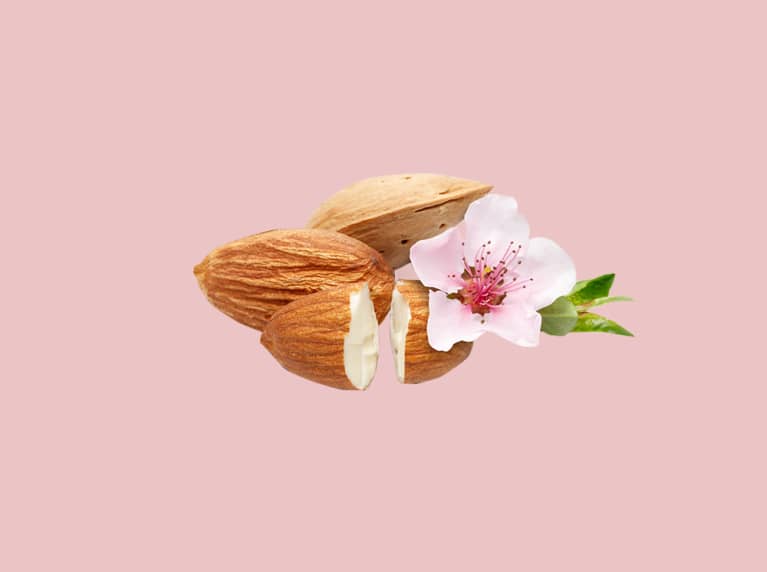 Is there anything that smells more divine than almond oil? The ingredient works well for skin care because its structure is so similar to the outer lipid layers of the skin. That means it's easily absorbed, so its beneficial ingredients—like moisturizing essential fatty acids and vitamin E—can quickly begin to help soothe sensitive skin. The great thing is it's a super-gentle ingredient, perfect for those with sensitive skin looking for an effective daily moisturizer. Weleda's Sensitive Care Facial Cream—which blends sustainably farmed sweet almond oil with plum kernel—is specially formulated to hydrate and leave sensitive, dry skin feeling soft. It's fragrance-free and can be used morning, night, or whenever your skin needs an extra hydration boost.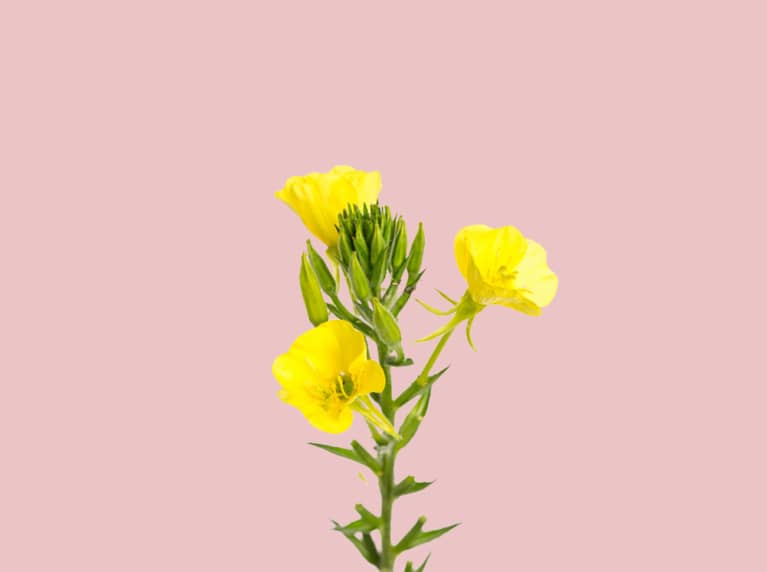 For centuries, women have turned to the oil of evening primrose, a rare North American flower, to care for mature skin due to its high concentrations of rich essential fatty acids. It contains up to 85% linoleic acid and 15% y-linolenic acid, which absorb into the skin's natural lipid film to protect it against moisture loss. You can find the ingredient in many skin care products designed for revitalizing mature skin to leave it fresh and supple-looking.
There's a world of plant-rich ingredients to discover, each one with its own benefits. If you're interested in bringing in a bit more flower power to your skin care regimen, exploring brands like Weleda—with products rooted in all of the above ingredients—is a great place to start.