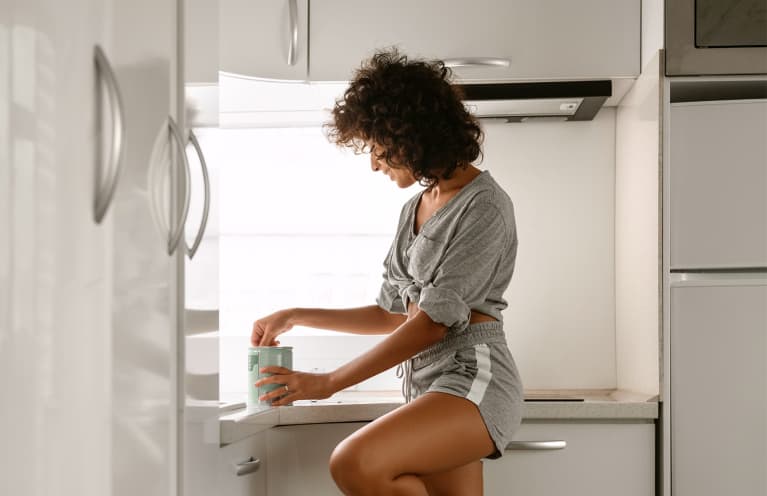 You start with your base (water, plant milk, yogurt), choose your fruit, then choose your veg. Maybe you make it thicker and creamier with a nut butter, chia seeds, or rolled oats; maybe you add an extra sweetener like honey, maple syrup, or dates. But before you blend, you probably want to add a booster or two.
Whether you're looking for a superfood powder or healthy fat, check out these four plant-based, smoothie-ready ingredients—you can get them all in 100% USDA Certified Organic, non-GMO, and gluten- and dairy-free at The Vitamin Shoppe® thanks to its new sustainable and independently tested plnt® Organics brand. Blend away!
The bright, bold-pigmented root veggie is loaded with essential vitamins and minerals, but the big benefit comes from beets' high levels of nitrates. These compounds make nitric oxide, molecules that dilate blood vessels, supporting increased blood flow throughout the body. Studies show that eating beets can help support a healthy blood pressure, and thankfully (for anyone who's not a fan of fresh beets), a quality beetroot powder is the perfect booster for any smoothie.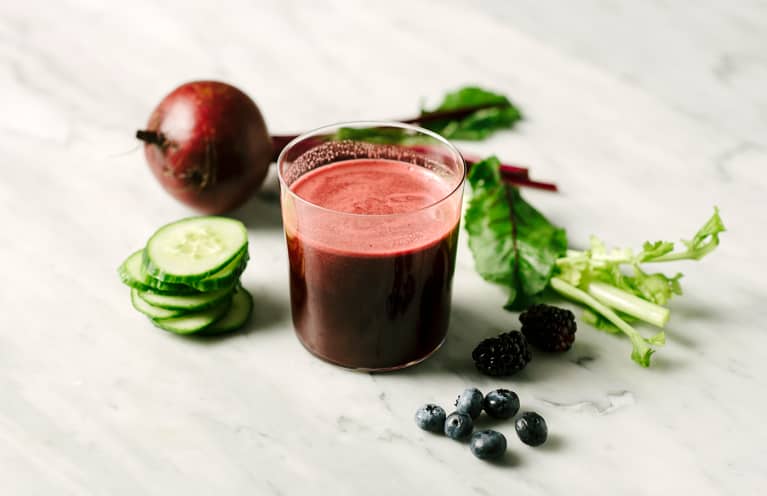 Extracted from the seeds of the Nigella sativa plant native to southwest Asia, black seed oil (also called black cumin seed oil) has been used to support healthy immunity for years. Add it to your smoothies for an extra hit of immune support: Black seed oil's key component is an antioxidant-rich, bioactive compound called thymoquinone, which shows strong strong immune-supporting properties according to new research. Want extra benefits in your smoothie? Virgin, cold-pressed Black Seed Oil from The Vitamin Shoppe's plnt® Organics brand also delivers a balanced ratio of essential fatty acid omega-3 and 6, along with omega-9.
If you're looking for a caffeine-free energy booster, try this: Black maca is an adaptogenic herb native to the Andes of Peru and Bolivia that—studies show—can have positive effects on energy, vitality, stamina, and hormone balance. In powder form, black maca retains naturally occurring nutrients and phytochemicals that provide a host of benefits. The plnt® brand, from The Vitamin Shoppe®, formulates their ready-to-go powder from 100% USDA Certified Organic black maca—and like every product in the line, it contains no synthetic ingredients, preservatives, artificial colors, flavors, or sweeteners.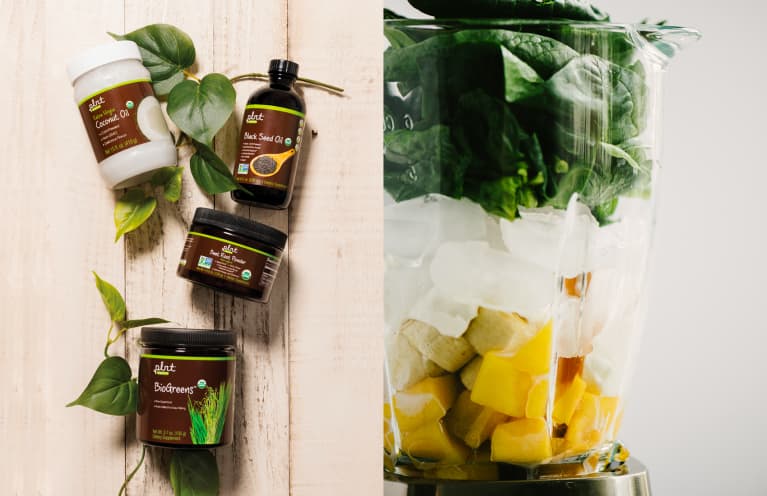 Adding a scoop of nourishing, wholesome coconut oil to your smoothies as a good source of fat (packed with MCTs) may very well just be the ultimate keto-friendly smoothie booster. Scientists have long studied the effects of coconut oil for its potential to support healthy levels of HDL, or "good" cholesterol, and provide energy in the form of MCTs (medium-chain triglycerides). If you don't already have a jar in your pantry, stock up on extra-virgin coconut oil that's cold-pressed, non-GMO, and 100% USDA Certified Organic for just $9 from the plnt® brand by The Vitamin Shoppe®.
If you are pregnant, breastfeeding, or taking medications, consult with your doctor before starting a supplement routine. It is always optimal to consult with a health care provider when considering what supplements are right for you.