paid content
 for
We Remade The 4 Best Childhood Desserts With Super-Healthy Ingredients & The Results Were Drool-Worthy
Registered Dietitian
By Rachael DeVaux, R.D.
Registered Dietitian
Rachael DeVaux is a registered dietitian and certified personal trainer living in Seattle, Washington. She has a bachelor's in Dietetics and Clinical Nutrition Services from Oregon State University, and is passionate about helping people look at food in terms of eating for nourishment, fuel and well-being.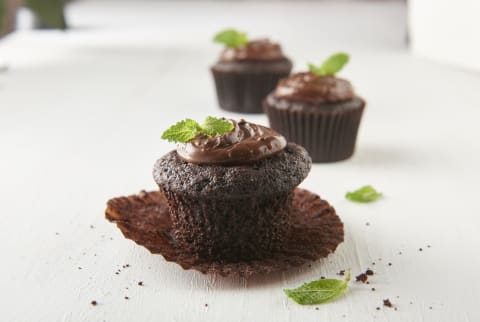 February 5, 2018
A lot of people make resolutions to eat healthier in the New Year, but in my work as a registered dietitian, I've found that guidelines that are too strict can leave people bailing on their goals in just a few weeks—or even a few days! My goal, as not only a healthy professional but someone who loves food, has always been to recreate my favorite childhood classics with a healthier and unique twist so that I can avoid restricting myself too much. I love sharing recipes and tips that help other people maintain the same kind of balance.
The trick is to pay attention to the ingredients in the packaged foods that you're eating. A lot of items are advertised as "healthy," but more often than not the ingredients tell a different story. Most packaged items, especially desserts, contain a crazy amount of excess processed ingredients. Learning what to avoid on nutrition labels can help you develop healthier habits, but instead of just telling people what they can't have, I love sharing tips to create healthier versions of classic indulgences.
Advertisement
This ad is displayed using third party content and we do not control its accessibility features.
Swapping refined sugar for natural sweeteners like honey, maple syrup, coconut sugar, and dates is a great way to stay on track. When you get in the habit of choosing sweets that are smartly sweetened using natural/minimal ingredients, you can enjoy having the occasional sweet treat and truly enjoy it without feeling like it's a setback.
If you don't have time to cook, there are a few options that offer pre-made healthy desserts. I'm always recommending Simple Mills to my clients—they've created an incredible line of baking mixes, crackers, and cookies, all free of artificial flavors and fillers, gluten, soy, corn, dairy, and grains. I love keeping the chocolate chip cookies on hand for when cravings strike, so I don't succumb to something far less healthy for my body.
If you do feel like cooking, here are four of my favorite healthier alternatives for dessert. Don't worry, they definitely don't skimp on the flavor. Check them out!
Superfood Banana Bread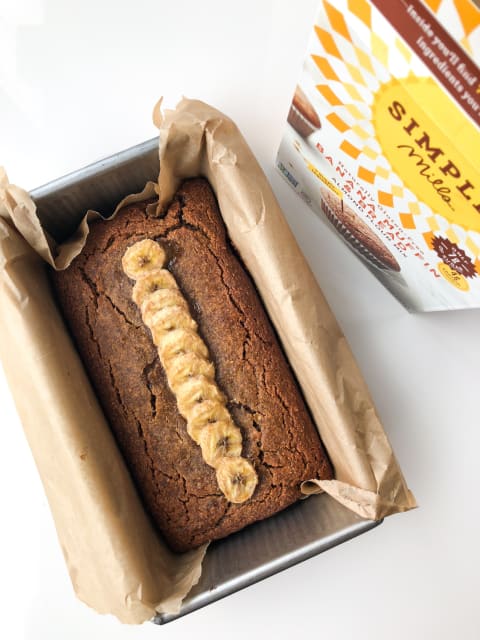 This superfood banana bread is on a whole new level: the same great flavor as your classic recipe, but packed with nutrition (and very minimal ingredients).
Ingredients
1 mashed banana
1 teaspoon vanilla extract
½ cup unsweetened almond milk
3 tablespoons coconut oil
¼ cup ground flaxseeds
2 tablespoons chia seeds
1 teaspoon cinnamon
3 scoops collagen peptides
Advertisement
This ad is displayed using third party content and we do not control its accessibility features.
Heat oven to 325°F.
Whisk eggs, milk, banana, vanilla extract, and coconut oil together in a large bowl. Add ground flaxseeds, chia seeds, cinnamon, and collagen, and mix until well-blended. Pour batter into lightly greased 8-by-4-inch loaf tin. Bake for 30 minutes.
Then, cover loosely with foil; bake an additional 25 to 30 minutes or until a toothpick comes out clean and edges of loaf start to pull away from the pan. Cool 10 minutes before removing from pan.
Chocolate Bark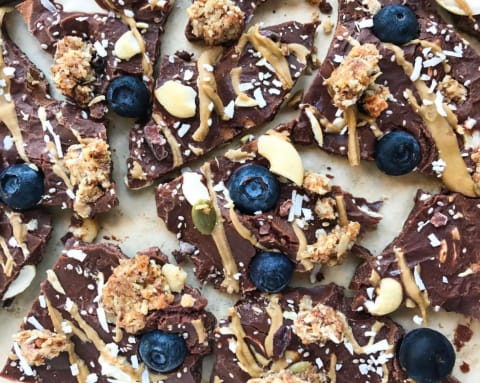 Advertisement
This ad is displayed using third party content and we do not control its accessibility features.
This bark is surprisingly easy to make and requires only three or four ingredients. It's added-sugar-free and completely customizable! If you're a chocolate lover, this one is definitely for you.
Ingredients, Chocolate mixture
½ cup melted coconut oil
⅓ cup cacao powder
1 teaspoon vanilla extract
2 tablespoons MCT oil optional
½ teaspoon maple syrup (OPTIONAL if needing a sweet boost)
1 tablespoon chia seeds
1 tablespoon hemp seeds
3 tablespoons raw cashews
¼ cup granola
3 tablespoons fresh blueberries
2 tablespoons pumpkin seeds
Advertisement
This ad is displayed using third party content and we do not control its accessibility features.
Melt coconut oil in a large bowl, then mix remaining ingredients together.
Cover an 8-by-8-inch dish with parchment paper and pour liquid mixture over the top.
Freeze for about 5 to 7 minutes until majority of mixture has set but is still soft enough to allow the toppings to stick.
Top with chia seeds, grain-free granola, coconut flakes, cacao nibs, cashews, blueberries, and drizzled nut butter.
Freeze for another 20 minutes, remove from freezer, and break into large pieces. Store in airtight container in the freezer.
Power-Packed Frosted Chocolate Cupcakes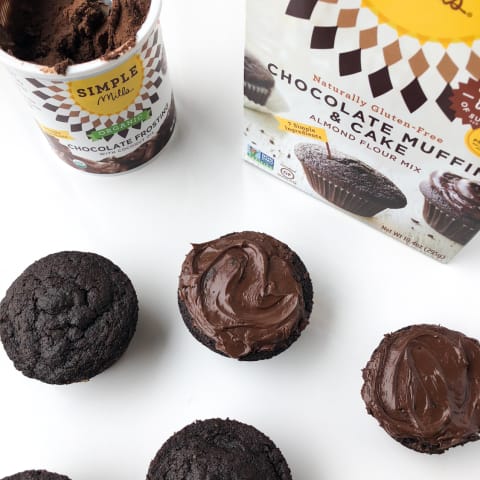 Advertisement
This ad is displayed using third party content and we do not control its accessibility features.
Simple Mills not only carries the healthiest of box mixes, but it also has a line of organic frosting made with coconut oil. This just shows that really anything can be modified by using smarter ingredients.
Ingredients
3 eggs
⅓ cup water
⅓ cup coconut oil
1 tablespoons vanilla extract
¼ cup ground flaxseed
2 scoops collagen peptides
1 teaspoon maca powder
1 teaspoon cinnamon
Heat oven to 350°F. Grease a muffin tin using coconut oil or use cupcake liners.
Whisk eggs, water, vanilla, and oil in large bowl. Add remaining baking mix and stir thoroughly.
Pour batter into pan.
Bake cupcakes for 15 to 20 minutes or until a knife inserted in the center comes out clean. Remove from oven and let cool for 10 minutes.
Top with Simple Mills Organic Chocolate Frosting.
Peanut Butter Cups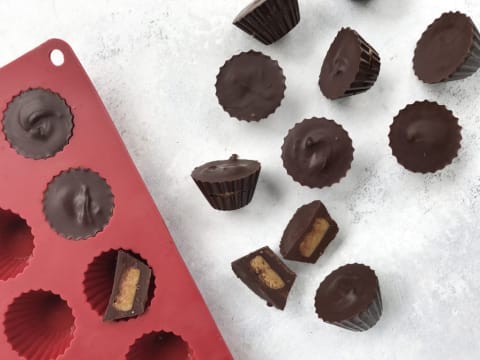 Peanut butter cups are my weakness! If you are one of many who love a classic peanut butter chocolate mix, you have to try these out. I recreated the delicious combo using just a few simple ingredients.
Ingredients, Chocolate
2½ bars chocolate (I used a mixture of 100 percent cacao and 85 percent chocolate bar. Feel free to use a less bitter chocolate for a sweeter taste OR add a bit more maple syrup to the mixture)
1 tablespoon melted coconut oil
1 tablespoon maple syrup
2 tablespoons coconut flour
1 teaspoon vanilla extract
1 tablespoon melted coconut oil
⅓ cup sunflower butter (or any nut butter: peanut butter, almond butter)
1 tablespoon maple syrup
1 scoop collagen peptides (optional for a nutritional boost)
Melt chocolate in microwave (every 30 seconds, stir until it turns liquid), then stir in coconut oil and maple syrup.
Pour a very small amount of chocolate into silicone mold cups to cover only the bottom. Place in freezer for 5 minutes.
Create filling by mixing together coconut flour, vanilla, coconut oil, maple syrup, sunflower butter, and collagen peptides, if using.
Remove silicone mold from freezer and roll filling into small rounds. Place over the base of hardened chocolate. Press down gently so that the top of the filling measures below the surface of the mold and that the sides don't touch. Once they are all filled, pour remaining melted chocolate over the top (using a spoon) until it reaches the surface of the mold.
Freeze for another 10 minutes then remove each individual mold.
Store in airtight container in fridge or freezer.