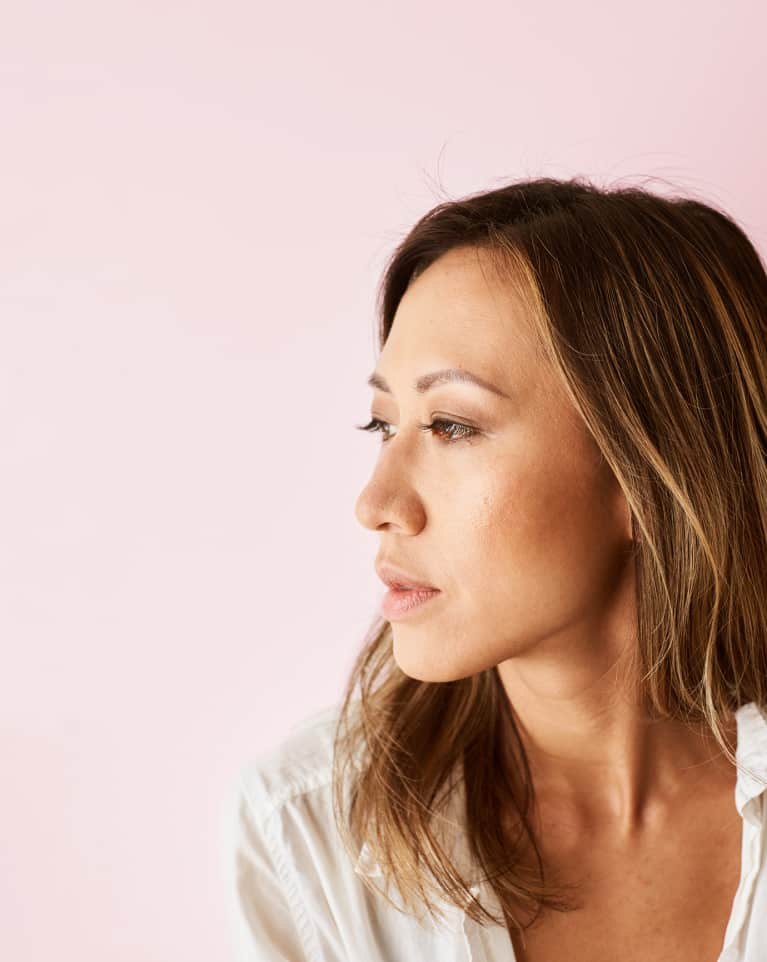 Like with all good things, transformation takes time. That instant gratification we get from gliding a glossy balm or bit of color over our lips is one thing, but caring for our skin and all its unique traits is another story—and a daily one (twice daily for many of us) at that.
Building a morning and nighttime regimen designed for skin TLC can sometimes feel like trying to solve a big puzzle with lots of different pieces. We can treat, prevent, cleanse, hydrate, smooth, and so on—and once we figure out a routine that fits our needs, there's the actual products and active ingredients to think about, too. And since our skin isn't static and will naturally change depending on factors like the season, the environment, and our age, we're often revisiting the pieces of that puzzle.
Another common reason for switching up your skin care? There's a distinct move toward more natural products packed with active ingredients that can be as efficacious as their clinical counterparts. Take sweet almond seed extract and cassava extract found in Z Natural Life's Intensive Rejuvenating Cream, for example—these plant-based actives are known for their lifting and smoothing effect on skin. If you're making a swap, check to see why a skin care brand is including each of its ingredients (reputable companies will always disclose this!).
So, you're giving a more natural alternative a go or want to treat a new skin care need. Anyone who's ever introduced a new product to their regimen knows it's mostly a waiting game. But as a rule of thumb, you should try sticking with anything new for at least a few weeks (it can take up to 28 days for skin cells to turn over) to see true results. "Many skin care products take time to start exerting their effects, and you will not see any noticeable effect for several weeks," says dermatologist Joshua Zeichner, M.D., FAAD. "You should give a product two to four weeks to start exerting its effect."
Additionally, opt for a clean swap for new products—a one-in, one-out policy—so it's easier to tell what's working and what's not. To take the guesswork out of what that looks like, short of seeing the desired results you're hoping for, here are a few easy-to-spot clues a new product is working:
Your skin's happy: You might have heard—and experienced—that some potent ingredients, like glow-boosting vitamin C and efficacious hydrating actives like sodium hyaluronate (the water-soluble salt form of skin care's unicorn ingredient hyaluronic acid), may cause your skin to respond almost immediately when first introduced. Mild tingling, dryness, and breakouts are typically expected and normal. That's a good sign your skin is doing what it's supposed to do. (Keep in mind that redness and rashes could indicate that you're allergic to a new ingredient). And if you've put in the time (a few weeks of use) and your skin hasn't experienced prolonged irritation and generally feels balanced, that's a good sign that the product's compatible with your skin.
You can see a difference: It sounds simple, but whatever your reason for trying a new product—whether it's curiosity about a more natural alternative or a new skin care need—take photos. Before and after shots can show a dramatic difference, but day-to-day pictures of your skin can help you see a gradual progression (for better or worse). "Take photos of yourself on your phone and compare them over time," suggests Dr. Zeichner. "Often subtle changes may not be recognized by your naked eye unless you have a photo of yourself to compare from before you started [the new product]. Make sure to take pictures under the same lighting conditions for reliable comparisons."
You feel good about it: Don't discount your gut instinct! How you feel about the products you use on your body is an important part of building a healthy skin care routine. It could be the cleanest product on the shelf, but if you don't like using it, it's probably not meant to be part of your arsenal in the long run. Ultimately, your skin is an investment, and it's unique—genetics, your diet, and other factors can contribute to how your skin looks, feels, and responds to a product. If your skin's just not jibing with something new, try something else. Reputable skin care brands always offer a 30-day return policy, which is enough time to get those positive results. If not, just say thank you and next.