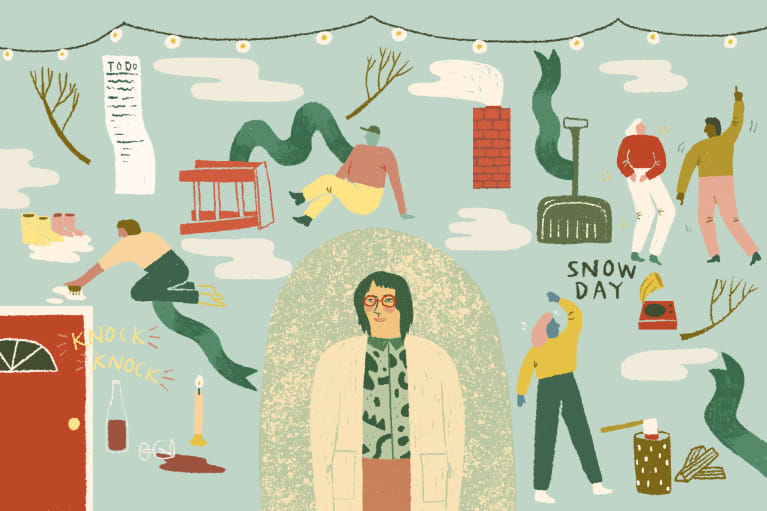 Some say—well, at least a very popular song suggests—that the holiday season is the most wonderful time of the year. No matter what your holiday situation is, that's a lot of pressure for anyone. Thanks to stressors like family dynamics, financial demands, and the uphill battle of trying to keep some semblance of our health routine intact, chances are the season will feel not so wonderful at times. And that's especially true if you're not used to prioritizing your own self-care.
Below, we're sharing three simple but impactful intentions to consider setting this holiday season. Think of them as gentle reminders or stress-management mantras you can turn to whenever you need to feel grounded and centered—and repeat as necessary!
(Viewing on desktop? Flip over each intention card by clicking the buttons on the right!)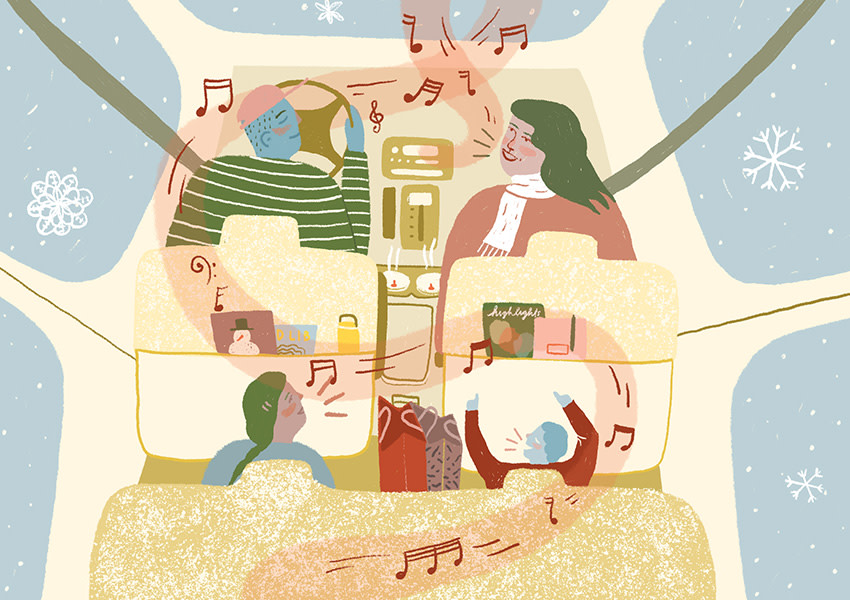 1. I will savor the moment.
Something as simple as consciously acknowledging, "I am here, and this moment is a gift" can have profound effects on our wellbeing. And while you might not want to savor every experience over the next few weeks—work deadlines, crowded airports, the annual polar bear 5k family tradition—appreciating the truly good things as they happen is a helpful technique for maximizing your joy over the holidays, and beyond.
Doing so helps us overcome our brain's hardwired negativity bias, which causes us to remember and ruminate over the bad experiences more readily than the good things in our lives. Neuroscience research shows that people who take in the good things and focus on the positive tend to be happier, have lower feelings of depression, and greater satisfaction with life. These moments with loved ones are fleeting—even if you're stuck in stop-and-go traffic—so savor them while you can.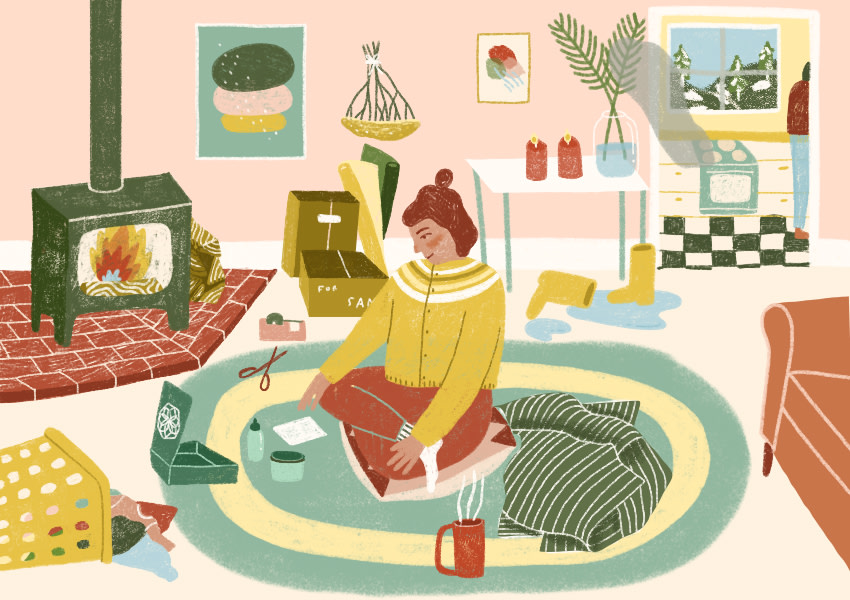 2. I will put myself first.
Getting pulled in multiple directions is par for the holiday course. From friends' potluck dinners to hosting the in-laws to pet-sitting the neighbor's cat, the social and familial obligations are inevitable and can get overwhelming, fast.
Prioritizing your self-care is hands-down the best thing you can do for a calmer, stress-free holiday season, which is why we couldn't be more excited about the Put Your Self First Aid Kit from Charlotte's Web. The limited-edition box includes the Calm CBD Gummies and Mint Chocolate CBD Oil made with full-spectrum hemp extract—two best-selling formulas from one of the most highly respected CBD brands in the industry. The cool thing about this kit is the deck of 30 "Put Your Self First" cards with daily stress-reduction tips, relaxation and breathing exercises, and CBD guidance that helps you track and see the benefits of your CBD ritual over the first 30 days. The goal? That every day in December (or whenever you start) feels less and less stressful. Because after all, the best gift you can give to family and friends this holiday is a calmer and happier you.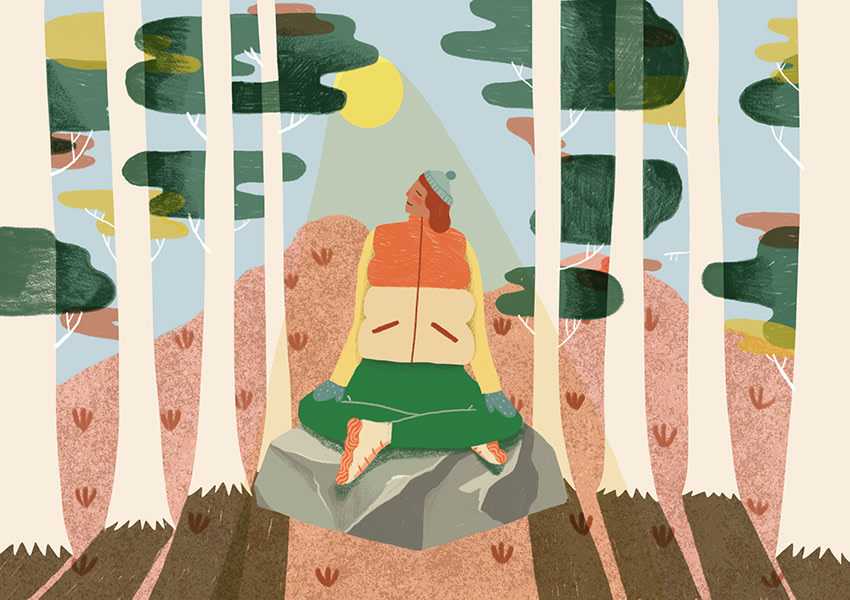 3. I will slow down.
January 1st will be here before you know it. Between the rush to check off all of this year's boxes, the goal setting and expectations for the new year, and a calendar of enough errands, parties, and family get-togethers to make your head spin, it's easy to sacrifice or dismiss a quiet moment to check-in with yourself.
But slowing yourself down to do so can change the pacing of your day in a much-needed way. It's so nourishing to find a few restorative moments amid the chaos around you—instead of adding to it. Carve out some solo time in your schedule—whether in advance or by jumping at the opportunity when it arises—to do whatever it is you love doing to recharge and center yourself. Take that hot yoga class, do a morning meditation, or draw a relaxing bath after one or two Charlotte's Web Calm CBD Gummies from the Put Your Self First Aid Kit. Consider it one of the best gifts you can give yourself.
Illustrations by Lindsay Stripling