3 Easy Eye Stretches To Alleviate Tech Strain & Tension Headaches
Contributing writer
By Bob Doto, LMT
Contributing writer
Bob Doto, LMT, is a licensed massage therapist specializing in Chinese Tui Na, acupressure, cupping therapy, and sports medicine, and the author of Press Here! Acupressure for Beginners.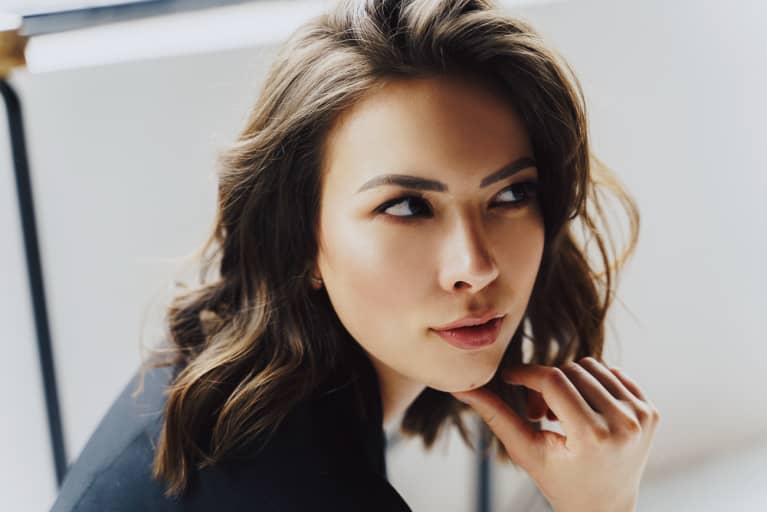 Our editors have independently chosen the products listed on this page. If you purchase something mentioned in this article, we may
earn a small commission
.
Like all muscles in the body, the small muscles of the eyes can become tired from overuse. The eyes can especially suffer from some stress if you're sitting in an office or looking at a screen all day. These three stretches can offer relief and can have a very soothing effect on tension-derived headaches.
Do not overexert or hold these positions for too long—repeating just once or twice should be sufficient.

Begin by looking straight ahead. Then look up, down, left, and right in that order.
Hold each stationary position for the duration of a breath—for example: inhale and look up; exhale and look down.
Next, make half-circle motions, arcing toward the forehead first, followed by half circles in the direction of the feet. Alternate the breaths for the half circles as you go back and forth so that you inhale in one direction and exhale on the way back.
2.
Looking Into the Distance
Looking at screens for many hours can be incredibly stressful on the eyes. By holding focus on a screen our eye muscles tire, which can lead to headaches and wooziness. If you find yourself looking at screens all day, make time to relieve the strain on your eyes by looking off into the distance.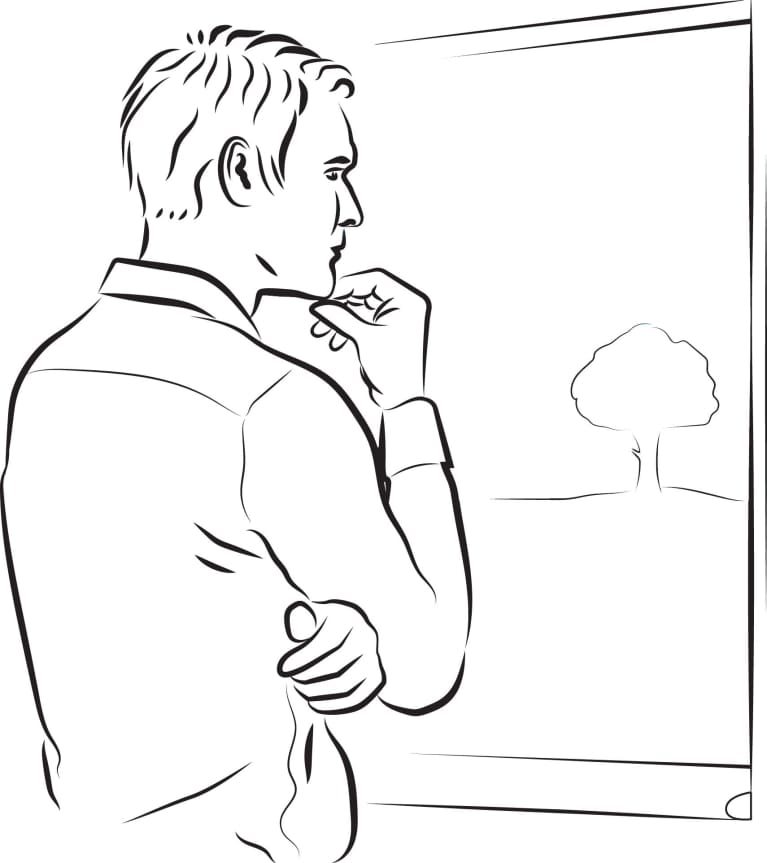 Stand or sit looking out of a window. Focus your eyes on a point in the distance. The objective is to engage the muscles that focus the eyes.
Sometimes focusing on a specific point can feel strenuous. If this is the case, looking at a general landscape far away can be enough to engage the muscles in the eyes and will suffice.
Tip: If you are not by a window, then find a point in the room that is in the distance.
The face is one of the main areas of the body where tension is stored. Take a few moments every day to perform these stretches so the small but powerful muscles around the eyes get some relief.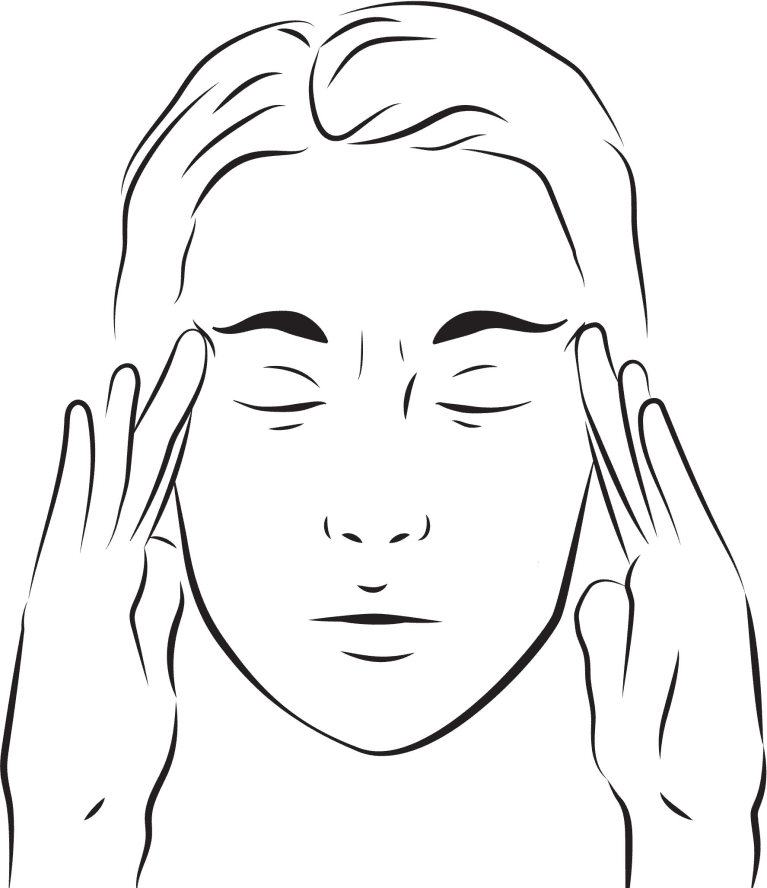 Press the pads of the fingers on your temples and gently pull the skin back toward the hairline.
Next, with your eyes closed, press the pads of the fingers just beneath the eyebrows and gently press them toward the forehead. Finally, press the pads of the fingers into the skin just below the cheekbones.
Keeping your head in a neutral position, look up toward the forehead while you pull down on the skin beneath the fingers.
Tip: Making small circles with your fingers as you apply pressure can be very soothing.