These Vegan Flourless Chocolate Chip Banana Muffins Take Only 15 Minutes To Make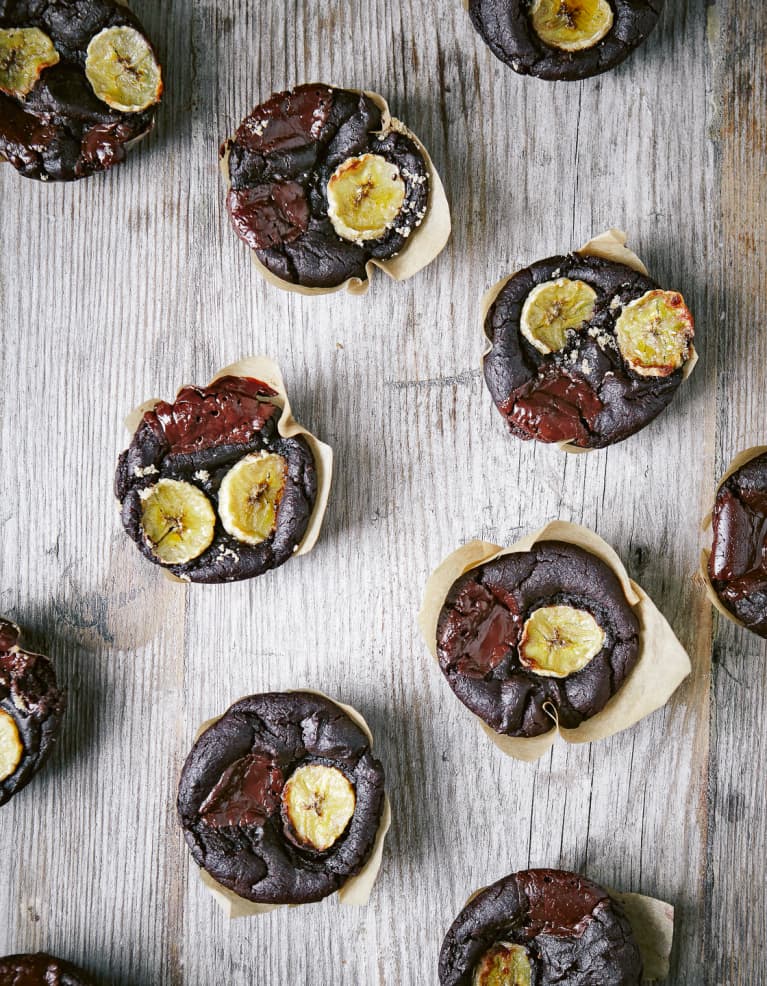 Our editors have independently chosen the products listed on this page. If you purchase something mentioned in this article, we may
earn a small commission
.
I don't usually toot my own horn, but these are genius! My daughter and husband love them. They are great as a snack to take away and real winners at bake sales. It's important that the peanut butter is runny and loose, and the coconut oil is melted; otherwise, the mixture will become dense.
15-Minute Flourless Chocolate Chip Banana Muffins
240 g (8½ oz./1 cup) drained tinned chickpeas (garbanzos)
60 g (2 oz./⅓ cup) brown or coconut sugar
3 tablespoons maple syrup
3 tablespoons melted coconut oil
60 g (2 oz/¼ cup) runny peanut butter
60 g (2 oz./ ½ cup) cacao
1 teaspoon vanilla paste
160 ml (5½ fl. oz./⅔ cup) oat milk or other plant milk
½ teaspoon bicarbonate of soda (baking soda)
1 teaspoon baking powder
100 g (3½ oz.) dark or milk dairy-free chocolate, chopped
1 banana, sliced
Preheat the oven to 180ºC (350ºF/Gas 4) and line a muffin pan with 8 paper cases.
Put all the ingredients into a blender and blitz until you have a beautiful smooth mixture.
Scoop the mixture into the 8 muffin cases. Put one or two pieces of chocolate into each muffin along with a slice or two of banana.
Bake in the oven for 12 to 15 minutes. The muffins will be lovely and cooked on the outside but still gooey on the inside. Leave them to cool on a wire rack, then enjoy.
Lasts for 5-plus days in the fridge.
Recipe excerpted with permission from The 7-Day Vegan Challenge by Bettina Campolucci-Bordi, published by Hardie Grant Books January 2020.