The 10 Best Healthy Cookbooks To Buy This Spring
Contributing Food Editor
By Liz Moody
Contributing Food Editor
Liz Moody is a food editor, recipe developer and green smoothie enthusiast. She received her creative writing and psychology degree from The University of California, Berkeley. Moody is the author of two cookbooks: Healthier Together and Glow Pops and the host of the Healthier Together podcast.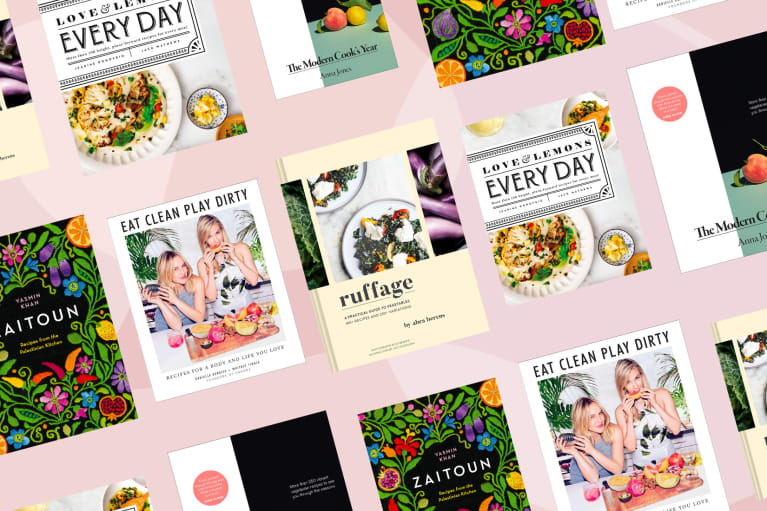 Our editors have independently chosen the products listed on this page. If you purchase something mentioned in this article, we may
earn a small commission
.
This spring's cookbook offerings are rich and diverse—there's a beautiful book on cooking to heal cancer, an introduction to Hawai'in fare, Palestinian cuisine, and more. Whether you're gluten-free, dairy-free, plant-based, or just want to pack your plate with nourishing options, we've weeded through hundreds of cookbooks to bring you the 10 best healthy picks this spring.
Aloha Kitchen: Recipes from Hawai'i
While many people might not know what Hawai'ian food is (poke bowls? Pineapple?), Fix Feast Flair blogger Alana Kysar's bright and beautiful book will inspire anyone to explore further. The author, who grew up splitting time between Hawaii and California, shares recipes for the food that made her fall in love with the state: fermented staple poi, bean-curd-based cone sushi, and yes, poke. There are also guides to the produce of Hawai'i, explanations of Hawai'in staples like plate lunch, and beautiful photos that will make you feel like you're on vacation as you're flipping through. Aloha Kitchen: Recipes From Hawai'i by Alana Kysar ($30)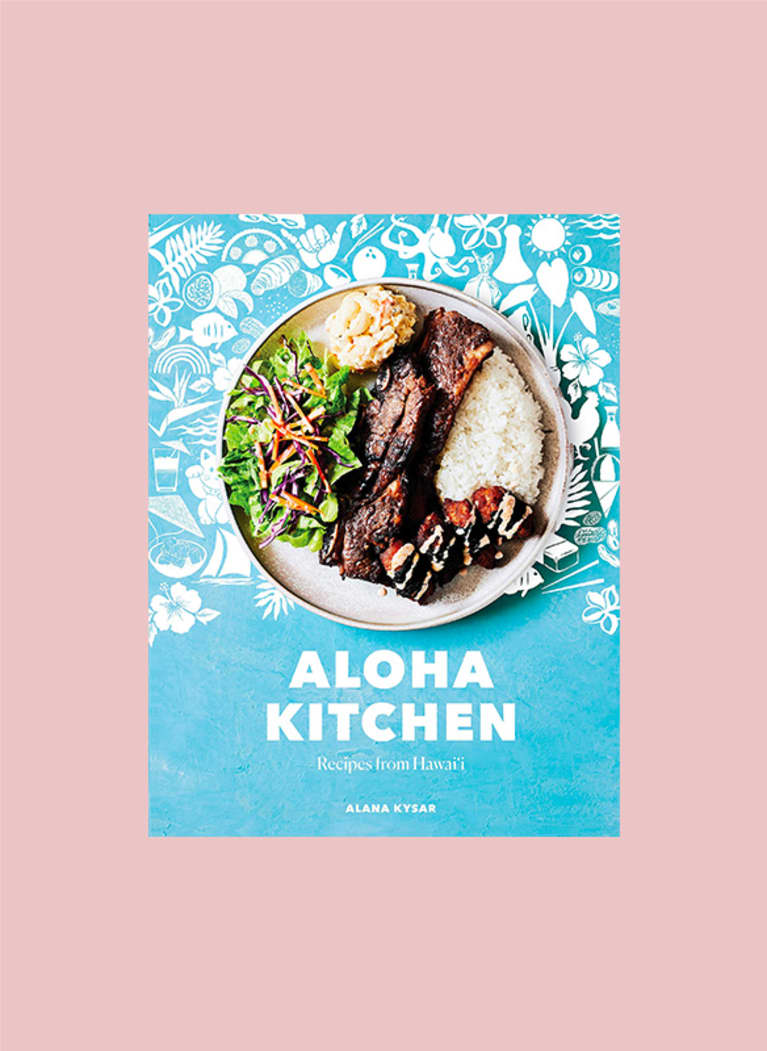 mbg creative + custom
Eat Clean, Play Dirty: Recipes for a Body and Life You Love
mbg Collective members and Sakara Life founders Whitney Tingle and Danielle Dubois are finally sharing the recipes that have won their celeb-favorite meal delivery service acclaim around the country. The plant-based recipes are designed to heal the gut, quell inflammation, and, as the founders say, "make you feel really sexy." The dishes—including an Eat-the-Rainbow Wrap, Orgasmic Coconut Yogurt, and Everything Bagel With Garlic Schmear—are vibrant, colorful, and packed with nourishing ingredients, and the aspirational photos throughout will inspire you to approach your kitchen with a sense of joy and play. Eat Clean, Play Dirty: Recipes for a Body and Life You Love by the Founders of Sakara Life by Danielle Duboise and Whitney Tingle ($29.99)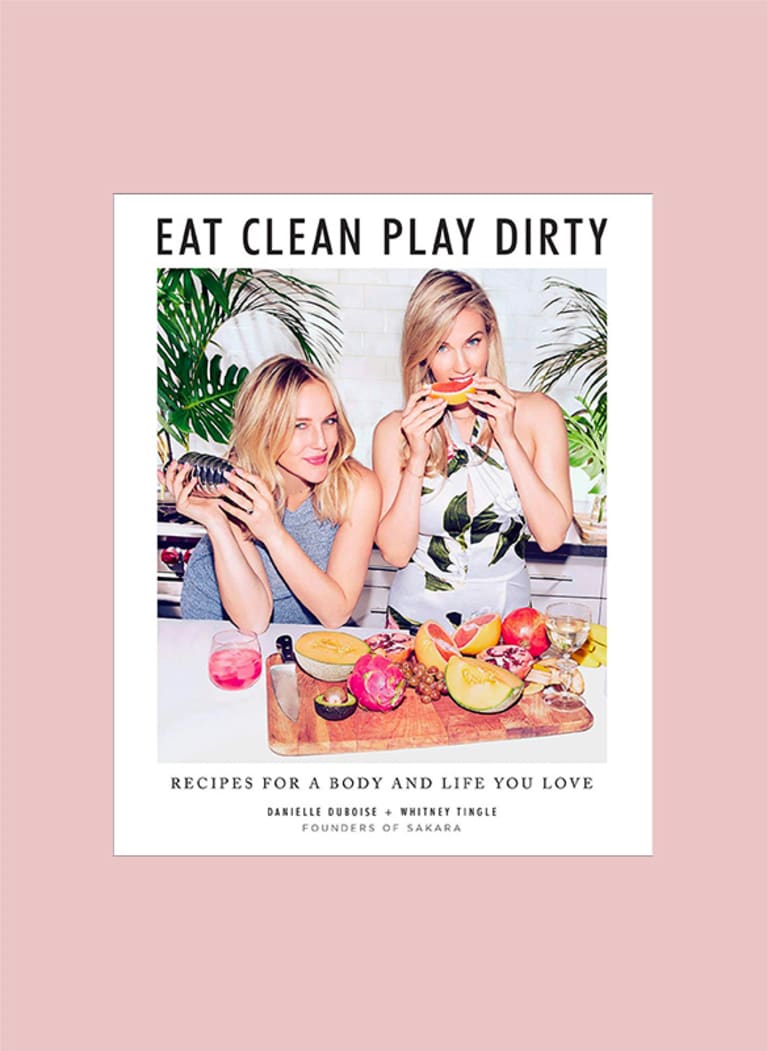 mbg creative + custom
The Kripalu Kitchen: Nourishing Food for Body and Soul
The Kripalu Center for Yoga & Health is renowned in wellness circles as a place of healing of body, mind, and spirit, and now, with executive chef Jeremy Rock Smith's new cookbook, you can take a piece of the magic into your home with you. Featuring 125-plus recipes for every dietary restriction, from vegan and vegetarian to gluten-free, grain-free, dairy-free, and sugar-free, this book shares ayurvedically based recipes for breakfast, lunch, and dinner (including the famous Kripalu morning broth). The recipes are easy enough for home cooks, relying on spices for bold, interesting flavor profiles. The Kripalu Kitchen: Nourishing Food for Body and Soul by Jeremy Rock Smith ($35)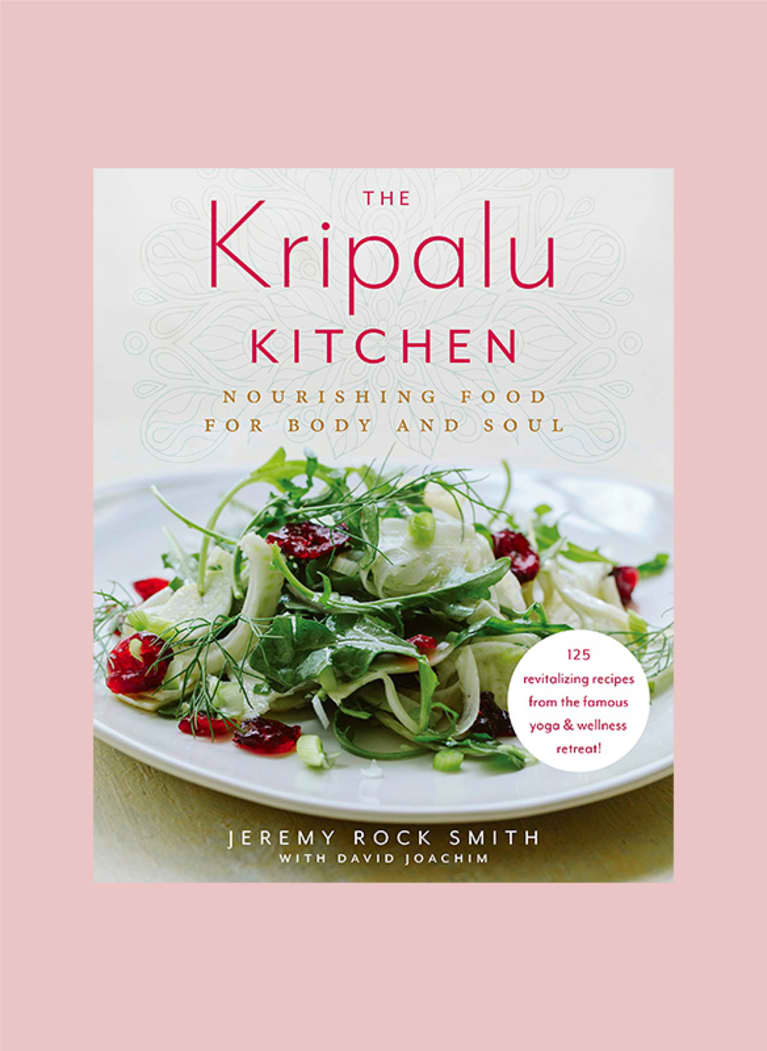 mbg creative + custom
The Living Kitchen: Healing Recipes to Support Your Body During Cancer Treatment and Recovery
A revolutionary new book for both cancer patients and their caregivers, The Living Kitchen is written by two nutritionists and offers both practical and sensitive information for a time when one's life is turned upside down. The book features 100-plus easy-to-make, freezer-friendly recipes designed to specifically relieve the symptoms and side effects of cancer and cancer treatment, including loss of appetite, sore mouth, altered taste buds, nausea, and more, accompanied by the science of why the foods are truly healing. The authors strike the right balance of warm, wise, accessible, and deeply informative, and the recipes, while therapeutic in intent, are delicious enough for anyone to want to make them. The Living Kitchen: Healing Recipes to Support Your Body During Cancer Treatment and Recovery by Sarah Grossman and Tamara Green ($28)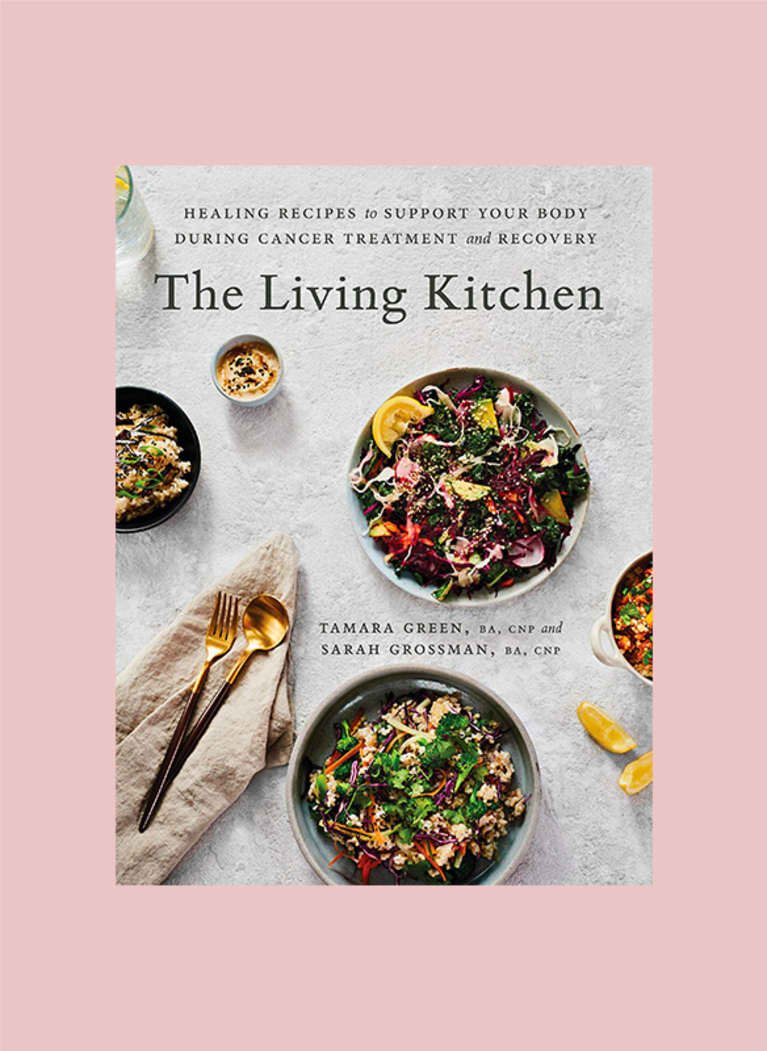 mbg creative + custom
Love & Lemons Every Day: More Than 100 Bright, Plant-Forward Recipes for Every Meal
This hefty cookbook packs a ton of plant-forward punch into its pages, with over 100 recipes designed to help make the vegetables the star-worthy center of any plate (everything is vegetarian and includes a vegan option). There are easy weeknight dinners, cocktails, breakfasts, desserts, and more. There are also Donofrio's signature standout charts and tip pages, which feature instructions on everything from five easy pasta variations to a giant grid of salad dressings that you'll turn to again and again. Love & Lemons Every Day: More Than 100 Bright, Plant-Forward Recipes for Every Meal by Jeanine Donofrio ($35)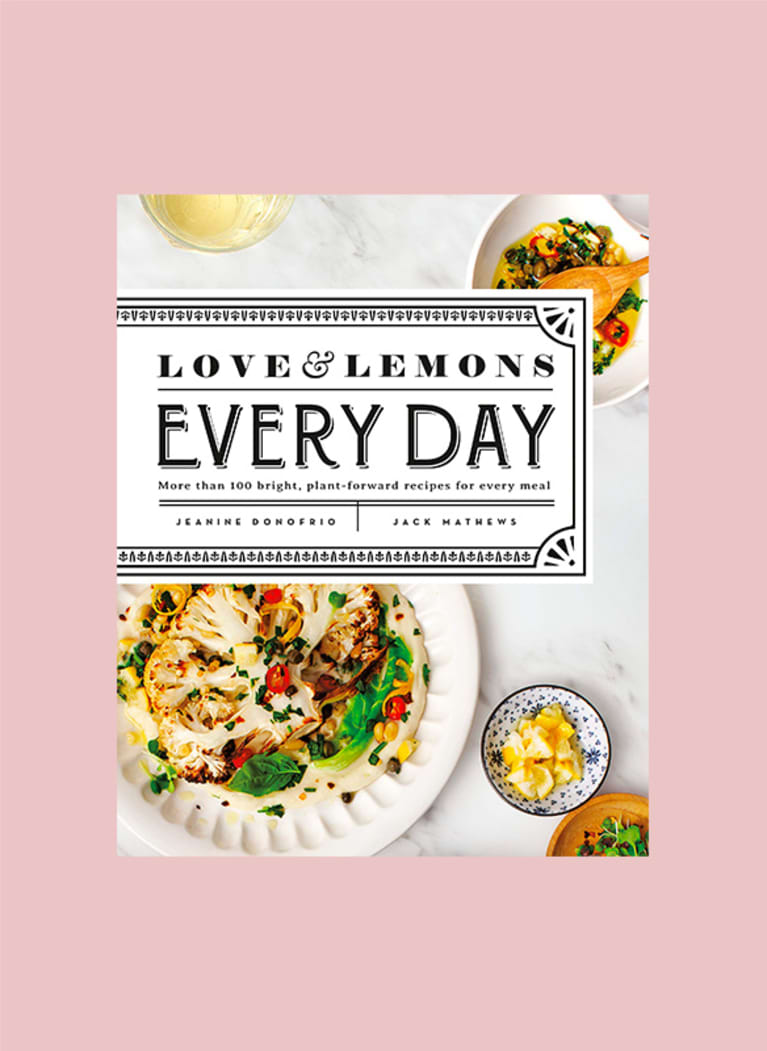 mbg creative + custom
The Modern Cook's Year: More Than 250 Vibrant Vegetarian Recipes to See You Through the Seasons
Guardian columnist and beloved cookbook author Anna Jones is back with a new tome, and it may be destined to become the vegetarian Joy of Cooking. With more than 250 recipes (!!!), this stunning book will inspire you to fill your plate with vegetables throughout the seasons, whether you're making more exotic fare like a sweet potato and green chile masala dosa or comfort food classics like baked beans. Jones also includes handy instructional breakout pages with formulas for tonics and teas for cold days, making a perfect hearty salad, and more. The Modern Cook's Year: More Than 250 Vibrant Vegetarian Recipes to See You Through the Seasons by Anna Jones ($40)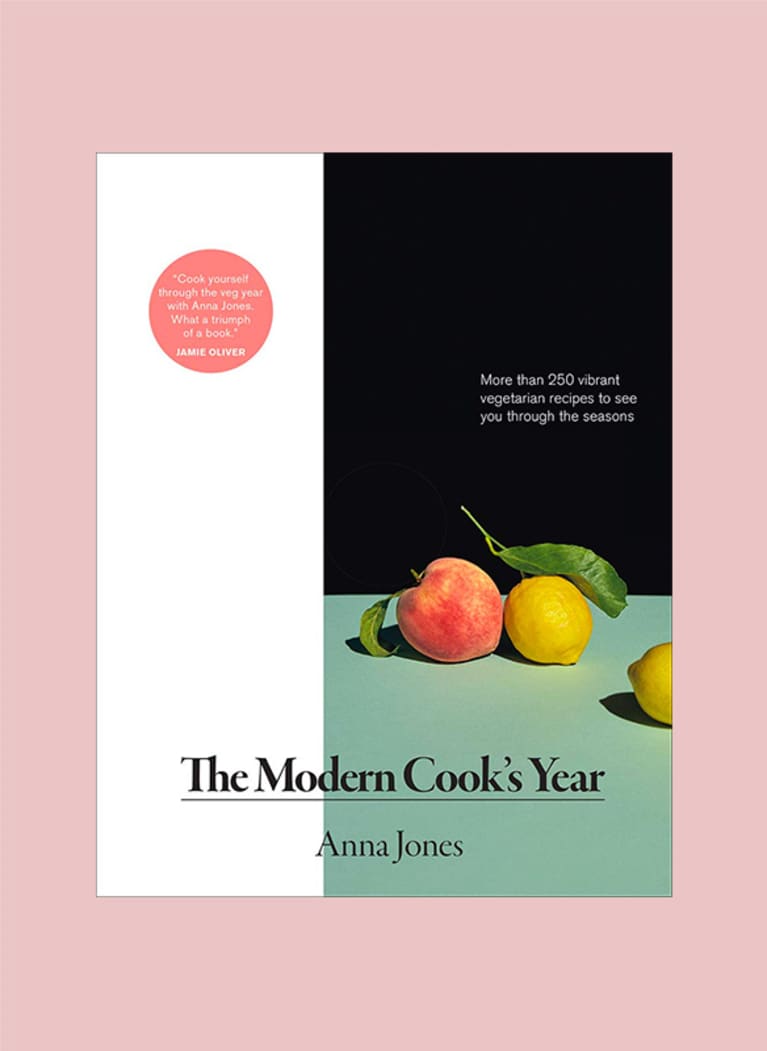 mbg creative + custom
Recipes for Your Perfectly Imperfect Life: Everyday Ways to Live and Eat for Health, Healing, and Happiness
Kimberly Snyder has inspired millions of people to eat healthier with her best-selling books, but her newest takes that inspiration to new heights with its deeply personal tone and winning honesty. Snyder reflects on several formative events in recent years, including her mother's passing and a childbirth that went completely different from the way she'd planned. She concludes that no one can eat or live "perfectly" and offers recipes, tips, and tricks to help readers lean into what she calls the "perfectly imperfect." The 100-plus vegan, gluten-free recipes are delicious, but the warm, self-love-infusing tone is what truly makes this book shine. Recipes for Your Perfectly Imperfect Life: Everyday Ways to Live and Eat for Health, Healing, and Happiness by Kimberly Snyder ($19.99)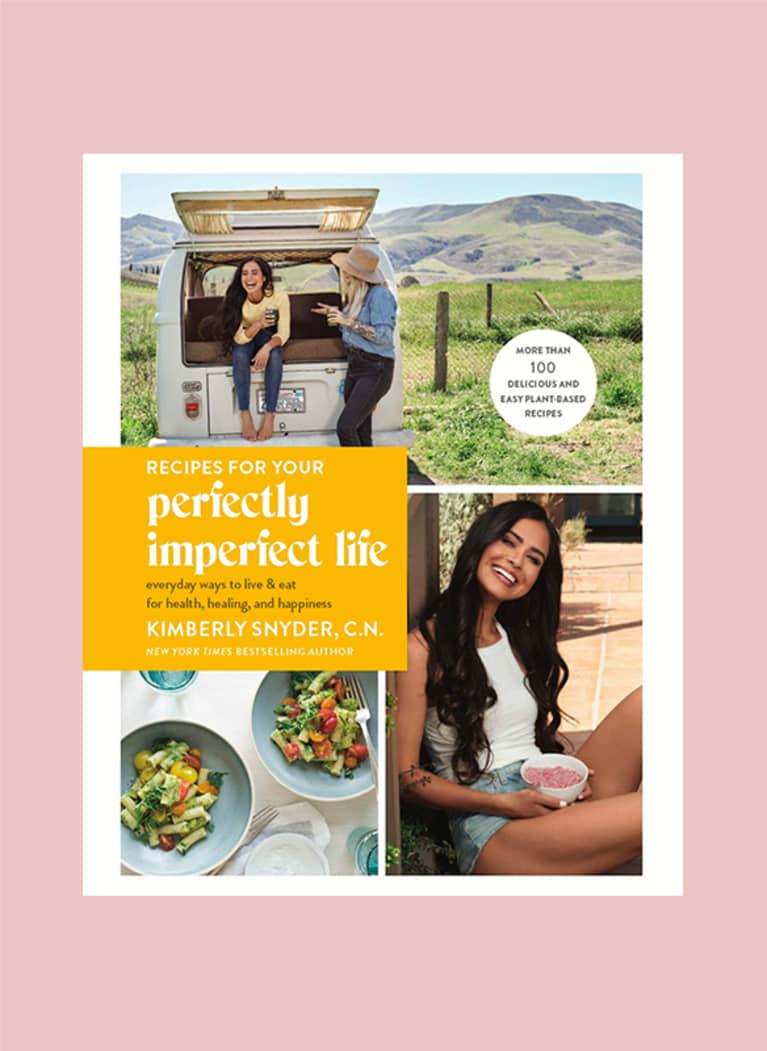 mbg creative + custom
Ruffage: A Practical Guide to Vegetables
This book acts as a veritable encyclopedia of vegetables, with over 100 recipes and 200-plus variations featuring 29 different types of produce. If you've ever wondered what to do with the strange things you find in your CSA box or you just want ways to make carrots and zucchini exciting again, this book will teach you how to braise, confit, and season your way to a winning flavor profile, every time. The book also highlights the oft-missing part of the food equation: the farms behind what we eat and the important role growing food plays in its taste. Ruffage: A Practical Guide to Vegetables by Abra Berens ($35)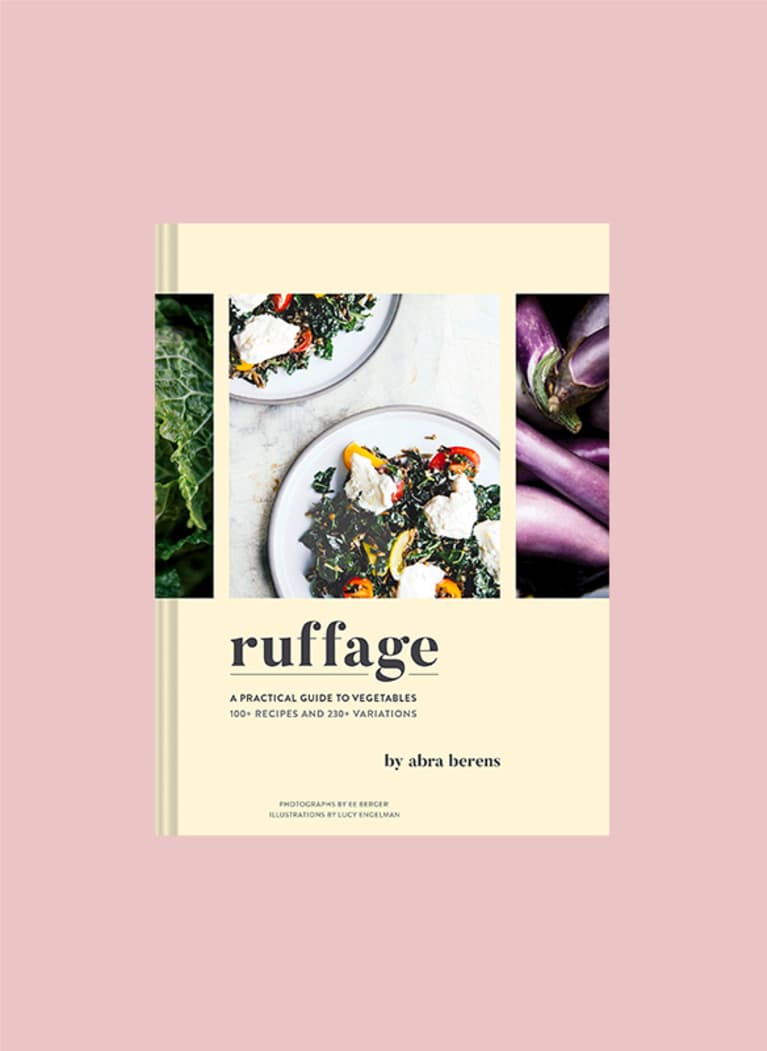 mbg creative + custom
Healthier Together: Recipes for Two—Nourish Your Body, Nourish Your Relationships
No, you're not reading that wrong—after two years, my second cookbook is finally making its way into the world, and I'd be remiss to not include it. Healthier Together features 100-plus gluten-free, dairy-free recipes designed to cultivate relationships—be it with a co-worker, family member, friend, or romantic partner—through food. Unsurprisingly, the book is based around many of the food principles that govern our food content at mindbodygreen: recipes that are anti-inflammatory, gut-healing, and hormone-balancing, without sacrificing fun or flavor (meaning there are fun-size Snickers Bars and Salted Caramel Crack Popcorn). The Fast, Cheap, and Easy section ensures you'll always be able to have dinner on the table in 30 minutes or less, while Better-Than-Takeout, Cocktails & Bar Bites, and Fancy Food ensure getting healthy doesn't mean losing out on social time. Healthier Together: Recipes for Two--Nourish Your Body, Nourish Your Relationships by Liz Moody ($25)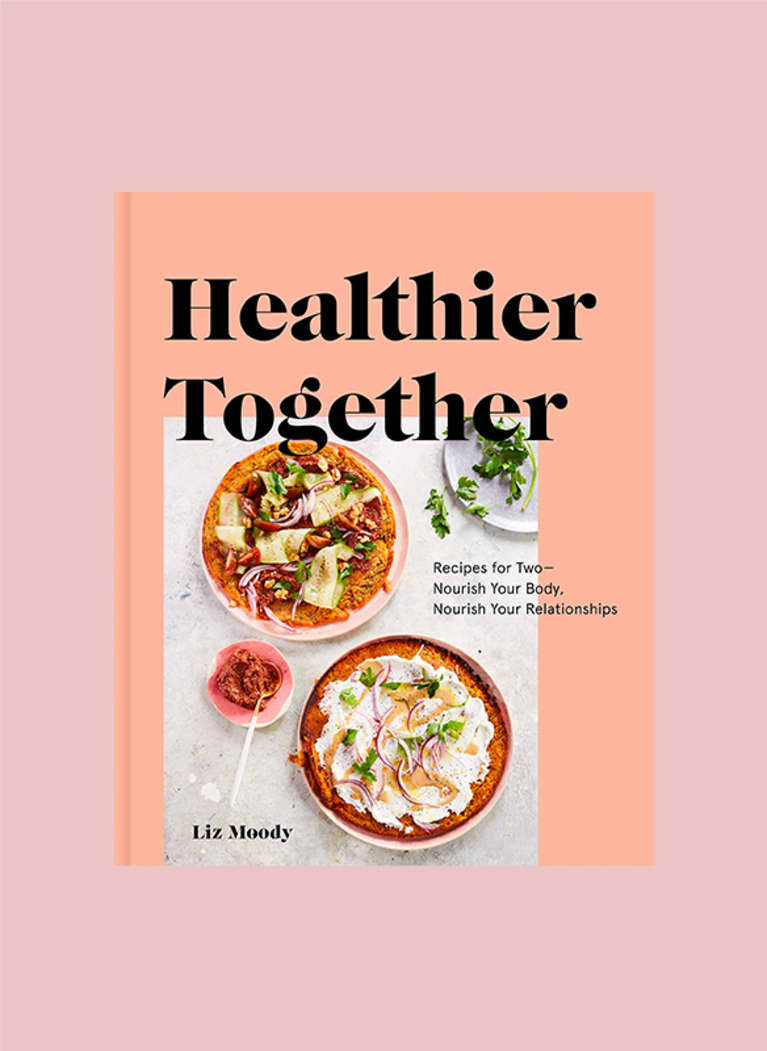 mbg creative + custom
Zaitoun: Recipes From the Palestinian Kitchen
Yasmin Khan is a food anthropologist as much as a recipe developer, and her beautiful cookbooks winningly and uniquely showcase the connection between culture and the food of some of the world's less well-trod regions (her first book focused on Iran). Khan's deeply rendered, often emotionally wrenching stories of the people of Palestine are interwoven with flavor-packed recipes. You'll learn how to make delicious lentil soups and the many uses for za'atar, but you'll also come away with a deeper sense of empathy and humanity. Zaitoun: Recipes From the Palestinian Kitchen by Yasmin Khan ($29.95)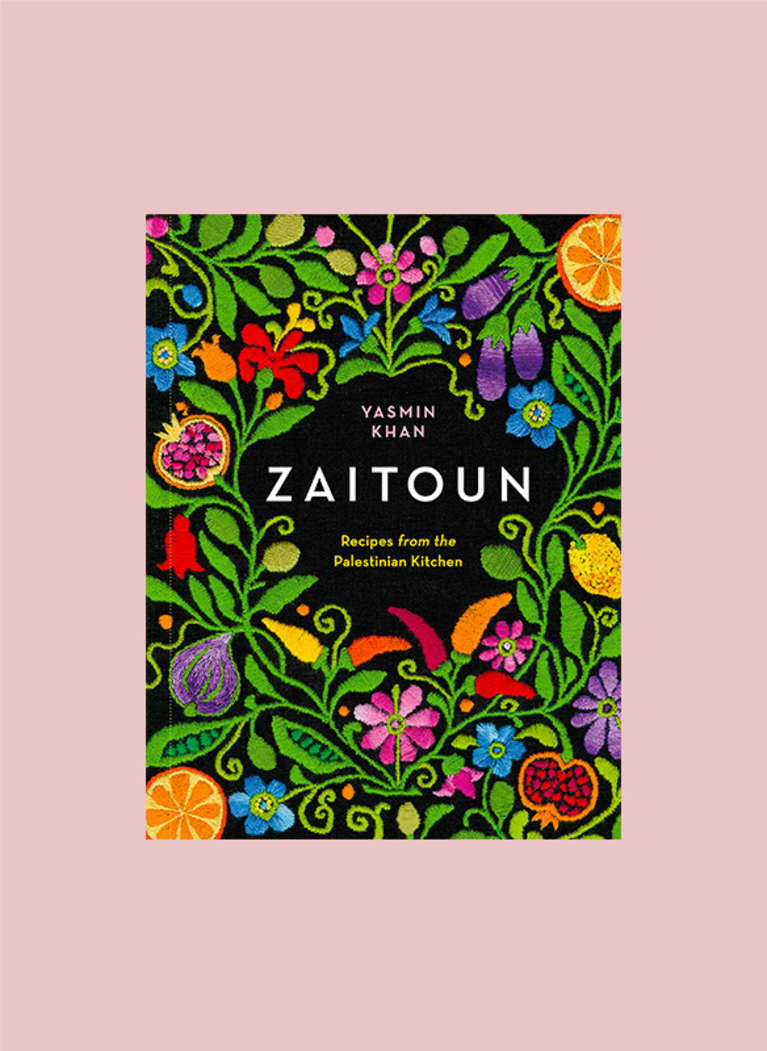 mbg creative + custom