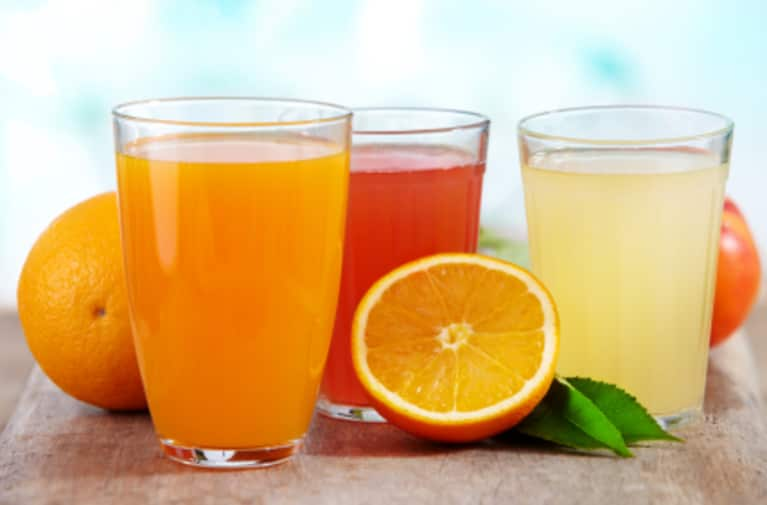 While I'm a huge juicing proponent, I don't deny that it can get very expensive. For this reason, many people forgo a morning juice. This is unfortunate because getting a fresh vegetable juice on an empty stomach is the best way to deliver nutrition, alkalinity, and hydration to the cells.
It doesn't have to cost a fortune to juice. Below I have listed my best tips for making juicing cost effective:
1. Juice seasonally. Getting locally grown produce will save you cash, deliver more nutrition and vitality to your body, and taste better.
2. Buy produce in bulk from your local health food store. Ask the store manager when they get their produce deliveries and see if you can order a half case or full case. You can always freeze juices, too. My husband and I do this all the time. You can pull your juice out of the freezer before going to bed and enjoy it first thing in the morning. Some nutrition and vitality will be lost due to the freezing and thawing process, but it's still much better than going with out!
3. Juice only as often as it feels manageable to you. If the idea of a daily juice is too overwhelming for both your schedule and your budget, remind yourself that it doesn't have to be all or nothing: have juice three or four mornings a week. Eventually you will find that the benefits may be great enough to warrant daily juicing into your morning routine and grocery budget.
Below I've listed my two favorite budget friendly juice recipes:
1. Carrot and Romaine Lettuce Juice. I juice one large head of romaine lettuce and about ten peeled carrots. This typically ends up being half carrot and half romaine juice. It's surprisingly delicious, especially if you add a tablespoon of cocoa powder, or a bit of pumpkin pie spice and stevia for an extra sweet treat! Those options are also great for kids.
2. Cucumber and Celery Juice: 1 cucumber, about half a bunch of celery, 1 small head of romaine, 1 lemon, an apple and a thumb sized knob of ginger. Celery produces a lot of juice at a low price, and while cucumber isn't as inexpensive it does make a lot of juice, so your money really goes a long way with this juice blend.
The best fruits and vegetables that I have found are consistently priced the lowest and produce the most juice are:
Romaine lettuce
Carrots
Beets
Celery
Cucumber
Zucchini (it sounds strange, but it is very neutral tasting and provides a somewhat creamy consistency to juices that most people love)
Apples
By incorporating fresh juices into your nutritional repertoire however you can manage, you are providing your body with huge benefit. Don't be too hard on yourself if you can't find the time or cash to get huge amounts of juice into your body each and every day, or to execute a perfect juice fast. All you need is a consistent increase in the amount of alkalinity and nutrition that you get from the juice on a regular basis to see and feel results.