Yoga Competition: Listen Before You Judge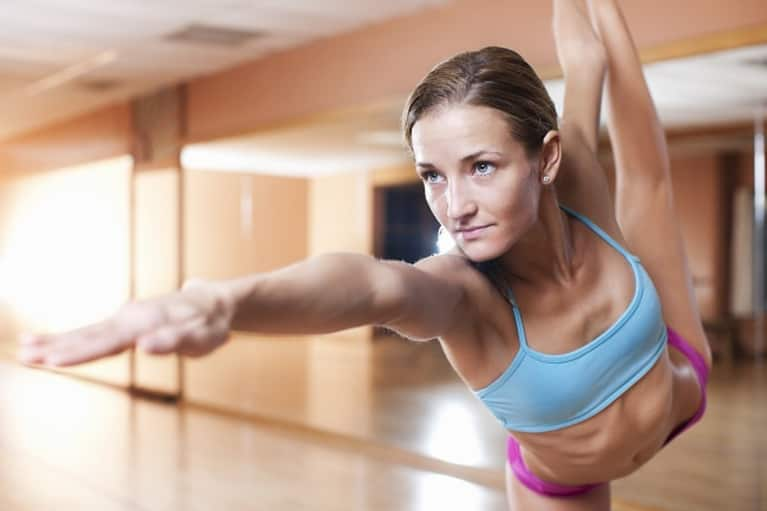 Competition. It is really an unavoidable part of life. It begins at a young age, out of all your friends, who could climb a tree the fastest? Who had the prettiest hair, you or your best friend? These now laughable worries felt monumental back in the day. As we get older, competition shifts in content and form, depending on what we choose to do with our lives.
I have chosen yoga as my current life path and love it. My passion for practice and teaching is incomparable to anything else I have experienced thus far. I am constantly amazed at the power of yoga and how it continues to transform students' bodies, minds and hearts. As a form of personal, individual movement and meditation, yoga is usually not considered a competitive sport. For this reason, the idea of a "Yoga Championship" often brings up controversy and strong reactions: "What?! Yoga and competition together? Isn't that an oxymoron?" "How can you judge a yoga posture?" I can understand how people would ask these questions and perhaps feel defensive, but it is really in the way you look at it. Like all things, we can take an unfamiliar concept and scrutinize it, or we can listen and gain a new perspective.
The Yoga Championship is a competition, yes, but more than that it is about doing your personal best and sharing the beauty of the practice, similar to the goals of Olympics. In fact, the organization that puts on the Championship, USA Yoga, is working to bring yoga into the Olympics by 2016, a tool to bring yoga to children. Can you imagine what the world would be like if kids grew up doing yoga? I have a hunch over time chronic stress and tension would become things of the past.
Yoga competitions have been happening in India for years and are much more focused on sharing the love and joy of a personal practice with the world than trying to beat out your fellow competitor. This year, I have had the supreme pleasure of coaching a few of my students as they prepare their three minute sets, consisting of 5 compulsory postures and 2 you choose yourself. It has been such a joy to witness the personal growth and confidence these students have created through their hard work and dedication. When they get up onstage for their 3 minutes of glory, the essence of what yoga means to them shines through. To me, witnessing that blossoming is truly winning.
Another rewarding part of the Championship is connecting with so many amazing yogis and learning from each other. When I am in the presence of such inspiration, I discover a new pose I can work on, a different way of relaxing farther into a stretch or building strength. It is this camaraderie and supportive network that keeps me coming back. I feel blessed to be part of a community that is focused on everyone doing their own best and uniting to share a common passion.
I challenge you to this, next time someone brings up a subject that seems like a paradox, listen to the reasoning before jumping to your conclusion. Uncomfortable situations and ideas are the supreme breeding ground for self-discovery and expansion. The more we can be open minded and compassionate, the more ability we have to do good in the world. Let us move forward with a fresh outlook, one of receptivity and commitment to discovering our own enormous capacity.