This Biotin-Rich Chocolate Mousse Is A Beauty Treat For Hair, Skin & Nails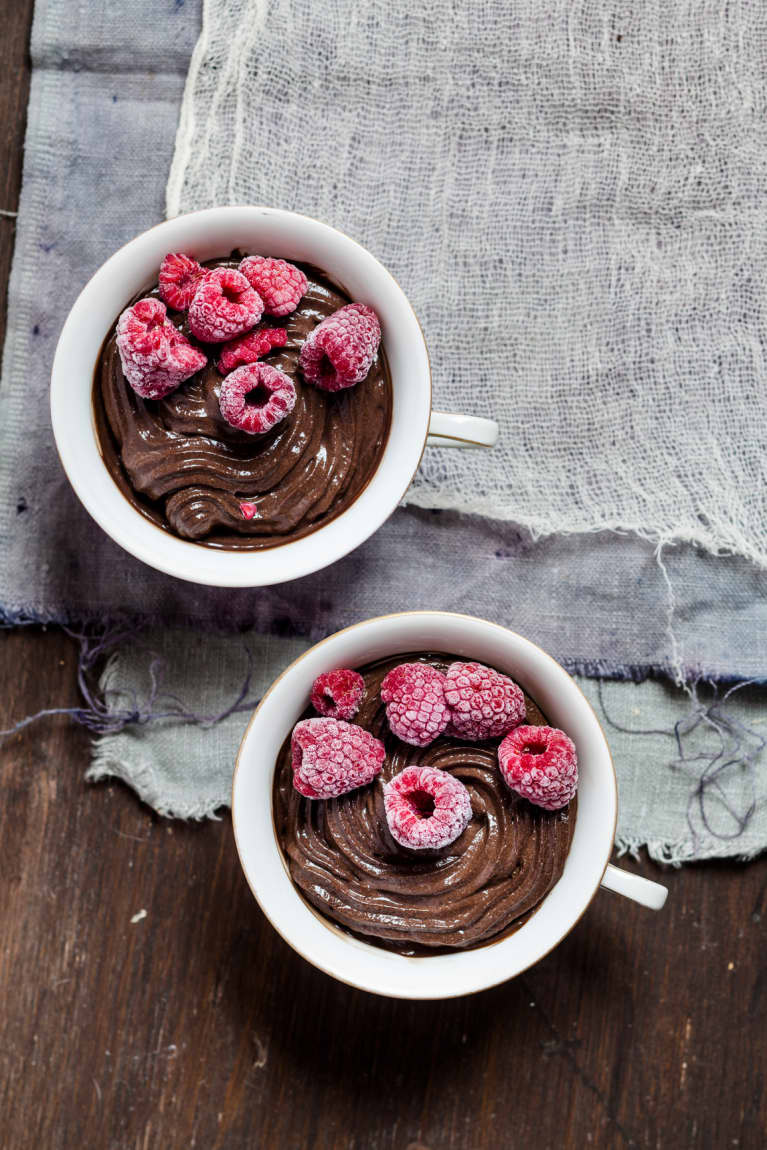 Our editors have independently chosen the products listed on this page. If you purchase something mentioned in this article, we may
earn a small commission
.
A chocolate mousse with benefits! Why not? Eating yourself beautiful enhances your appearance and mood—beauty after all, is as much about what we enjoy and take pleasure in, as it is about the way we look.
Satisfy cravings, blood sugar, and pH levels with this droolworthy dessert that's actually good for you. Seriously, your skin will thank you for eating this. Raw cacao is a superfood that increases your energy and state of bliss, helps boost your immunity, and satisfies your chocolate cravings—it also improves skin texture and helps prevents wrinkles with almost four times the antioxidant content of regular processed dark chocolate, and 20 times more than blueberries. The added skin-boosting biotin and keratin found in Royal Jelly is the cherry on top! Royal Jelly happens to contain copious amounts of biotin that helps produce keratin, the building block for hair and nails, and balances hormones to boot. Add in anti-inflammatory rose water and you have a potent skin-beatifying cocktail.
So go ahead and dip your spoon into this delicious mousse—your body will thank you!
Blend 1/2 cup of almond milk, filtered water and Irish Moss (until it's completely broken down).
Then add another 1⁄2 cup almond milk and resume blending all the ingredients.
Add the lecithin and coconut oil last to fully emulsify—you want a thick and silky consistency.
Scoop the mousse out of the blender and divide into glasses or dessert pots and place them in the fridge for an hour. This will help to thicken up even further, resulting in a super creamy, dense and chocolately mousse!
Remove them from the fridge and top them with anything you want like fresh berries or coconut chips.