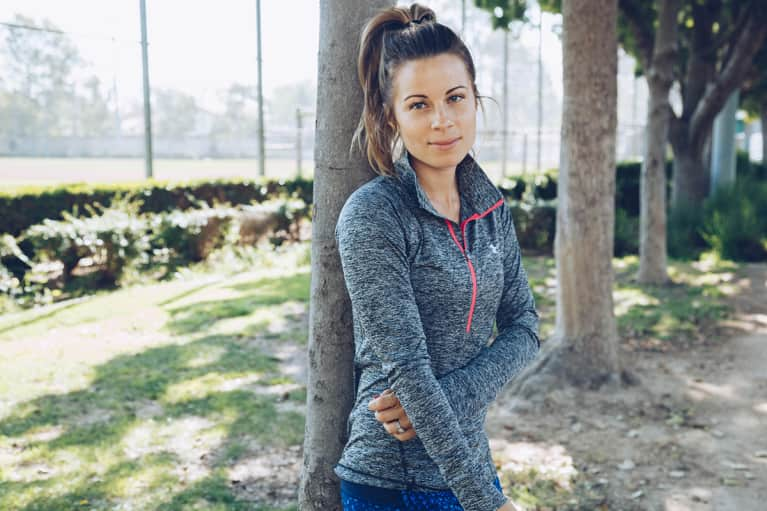 As a certified personal trainer and certified yoga instructor, I'm super aware of the benefits of both a strong weight-training routine and a lengthening, flexible yoga practice. When I'm lacking one aspect to my holistic workouts, I feel it in my body.
If I go weeks only doing yoga, my strength goes down and my booty starts to drop. The moment I integrate weight training back in, even just one to two times a week, I feel and notice the difference almost immediately. I feel my best when I'm constantly surprising my body with new workouts and switching it up. Especially after having children, I know how much a little weight training goes a long way with getting a toned look and feel.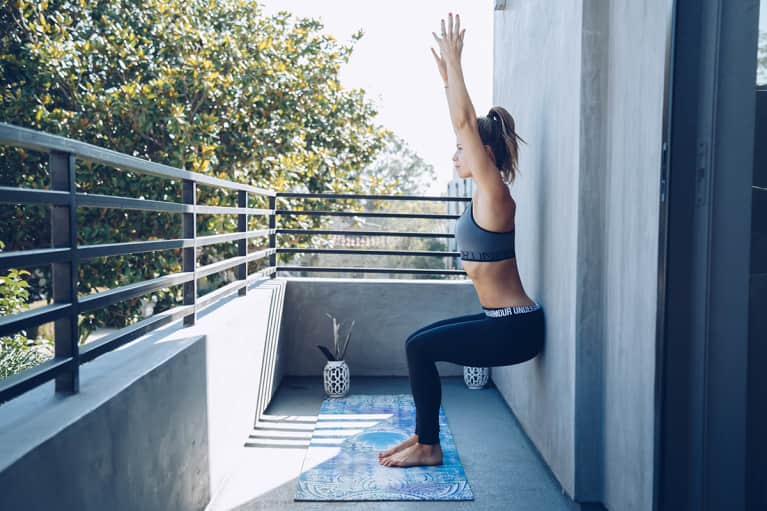 When there's no time for the gym.
When I'm out of town or just can't get to the gym, I continue to work on strength by using my own body weight in HIIT exercises. As a mom, I need quick, efficient workouts that can be done in 20 minutes or less. Even when I have 10,000 things going on, I am still efficiently getting my blood flowing and my glow on!
I also love doing hikes or walks in a nearby park with my family. It's a great way to bond and enjoy the sunshine while also making sure everyone gets their daily exercise in.
It is so important to take care of yourself and get your body moving. That's why I like to use HIIT workouts to supplement my yoga practice. It's nice to do a long, slow, juicy yoga flow when I have time on the weekends, but as a busy mom and entrepreneur, sometimes I only have 20 or 30 minutes to squeeze in a workout!
By doing short but high-intensity intervals using some of my favorite bodyweight moves (bear crawls, squats, etc.) or moves with light dumbbells, I can build my strength and endurance, which actually helps me get even stronger and better in my yoga practice. They go hand in hand!
Even if it's just for 20 to 30 minutes, every bit matters.
Enlist the whole family in your get-fit plan.
In fact, I love doing these HIIT exercises and bodyweight moves so much that I've decided to take on the Kohl's Bear Crawl Challenge. I love doing Bear Crawls as a fitness move because it uses the core and every muscle in the arms, legs, and back. It also uses the heart and can be used as cardio if you really do it right!
It's even something I can get my husband and both kids involved in. The kids just think they are pretending to be bears, so it's a win for all of us. Family activity and moving our bodies in healthy ways—score!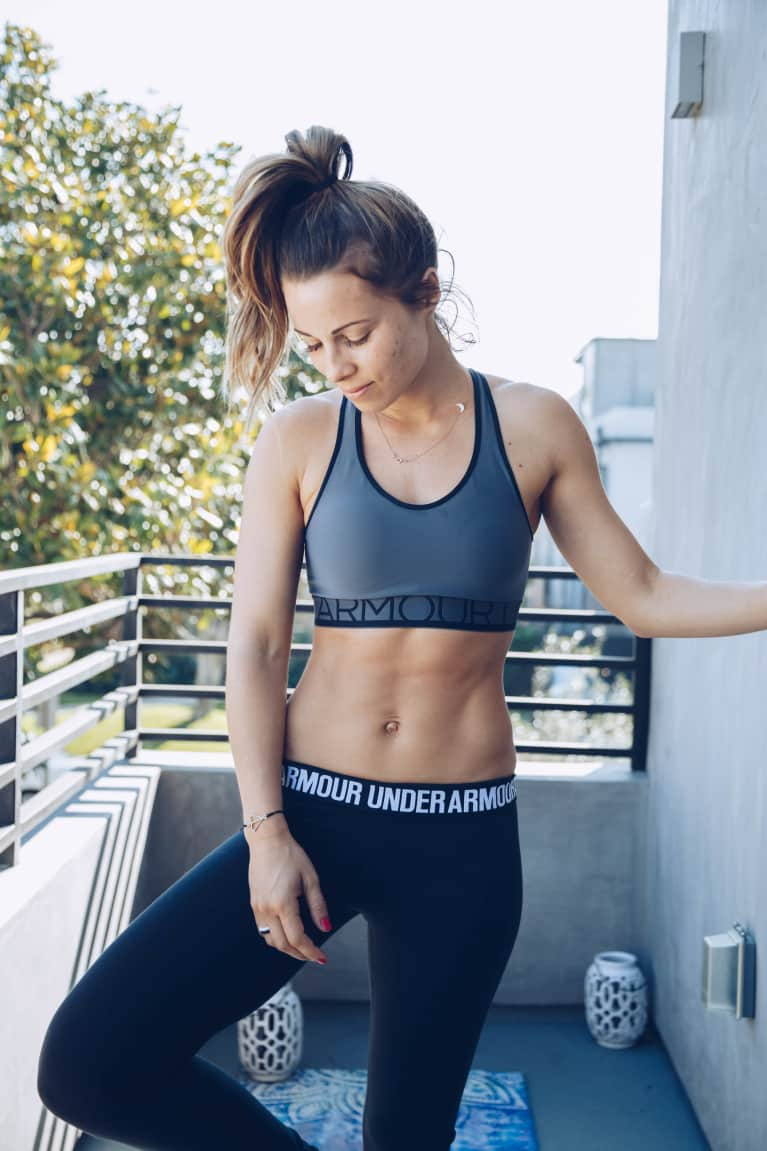 Being in this industry for over a decade, I like to think of myself as a bit of a fitness gear connoisseur. Under Armour has always been a go-to favorite of mine, as the quality is amazing and there are so many cute options that I can transition from day to night.
And I'm so happy that Under Armour is now available at Kohl's! I love my LA hikes (shoutout to Runyon Canyon) in my comfy UA shoes, and I really enjoy doing yoga in my sleek and stretchy Under Armour leggings and cute sports bra.
If I can fit fitness into my life and switch up my practice, then so can you! I challenge you to get out there and try some new HIIT moves, whether you're a longtime yogi, CrossFit-lover, or marathon runner. Enlist a friend or family member, too, and #GetYourStart. What are you waiting for?