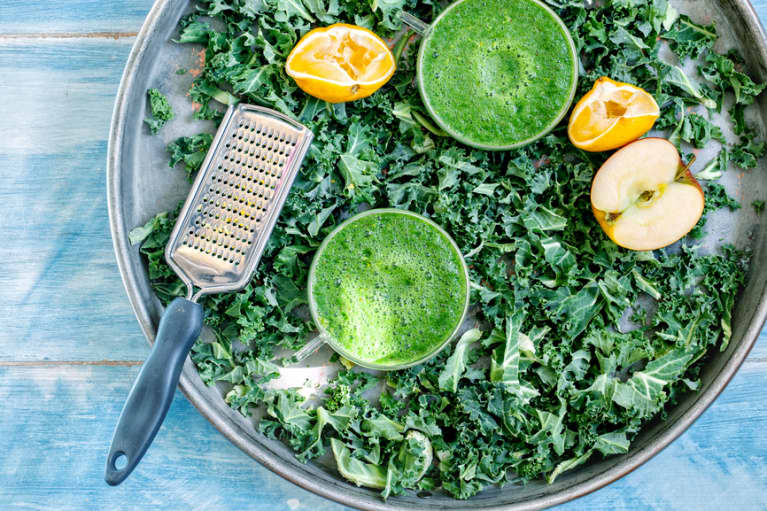 The health and wellness community is obsessed with gut health—and for good reason! We all know what a bummer digestive problems can be, and, in fact, it's hard to feel healthy at all when you are experiencing digestive upset of any kind. Poor digestive health can cause you to worry and affect your ability to travel and be spontaneous, not to mention truly enjoy your food.
Investing in a healthy gut means investing in your overall health and happiness. And while there is a wealth of information out there optimizing gut health, the best place to start is with the foods you are eating! Luckily, there are a ton of delicious foods that are great for your digestion. Here are some of our favorite plant-based, gut-friendly foods and how you can incorporate them into your diet:
Consuming whole grains is a great way to boost your gut health by supporting (1) your microbiome. Try making a whole-grain breakfast cereal (2) with added fruit!
Chia seeds are high in fiber (3) (25 grams provide you with almost 7g of fiber) and are a super-simple addition to smoothies, cereals, and salads, or try starting your morning with a chia-seed pudding.
Curcumin is one of the main active ingredients in turmeric, and some studies (4) demonstrate it has anti-inflammatory properties. So experiment with your favorite curry recipes or try making a golden latte (5) part of your routine!
Garlic is one of our favorite superfoods and can be added to almost any recipe for some added flavor!
Ginger has been used for centuries to aid digestion, and some studies (6) have shown it to be helpful with nausea and vomiting.
6. Cruciferous vegetables
Veggies like broccoli, cauliflower, and Brussels sprouts are high in fiber, minerals, and vitamins that give our bodies what they need and help support our well-being (7). Intrigued and want to learn more? Check out this Ultimate Guide to Cruciferous Vegetables (8).
The more we learn about gut health, the more we realize how intricately connected it is to our health and well-being. There is now emerging data (9) suggesting a link between the gut microbiota with overall health, including digestive, immune, and brain health.
So whether you are starting a new regimen or have been taking steps to support your gut health for years, there are many delicious plant-based foods that will support your digestion and ultimately your well-being!