I know technology can be stressful and perhaps not the first choice to seek comfort or peace. After all, I automatically reach for my phone to log on to all my social media platforms every few minutes in order stay on top of the updates—don't you? It's so easy to get lost (and stressed) in all the statuses, likes, comments, not so nice comments…
But regardless of how you feel about technology, this is our world. It raises the question, can we find a balance between technology and well-being? Is it even possible? I'll show you a few of my favorite tech items that actually enhance my life and make me more mindful!
Invest in a pair of high-quality headphones.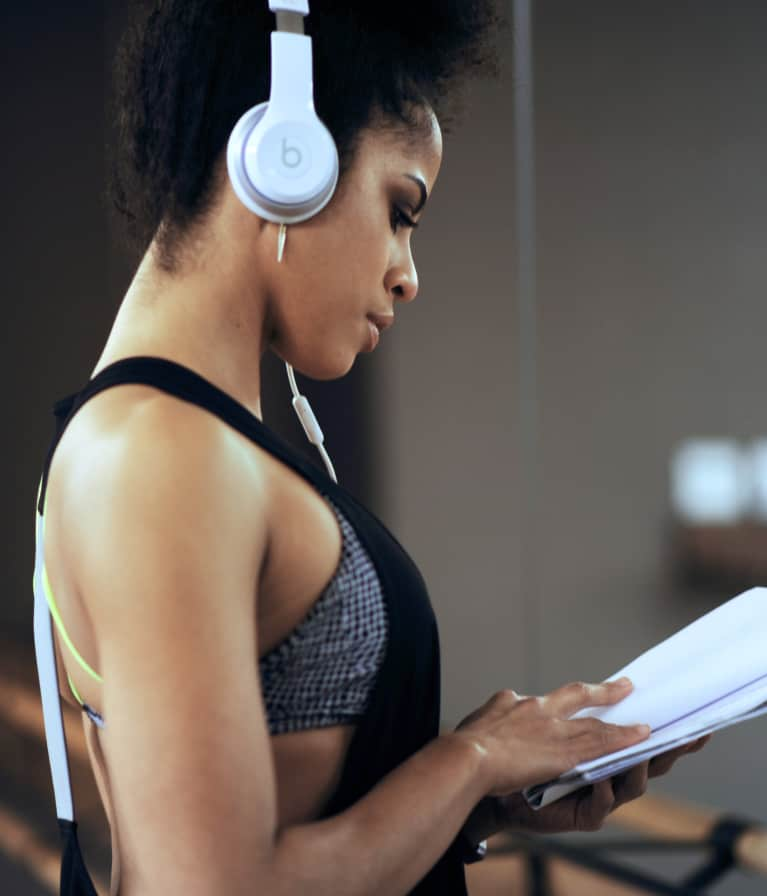 Personally, I strive to use technology to help me fulfill what I love to do: teaching. As a fitness instructor, I always need to stay on top of the latest heart-pumping, motivating music to play in my classes to keep everyone moving. I found a huge selection of headphones at Kohl's (one of my favorite destinations for everything active- and wellness-related) and fell in love with the Beats Solo2 headphones. I'm always on the go, so having a quality pair of headphones is helpful in a number of ways. For example, I love to use my transit time on the subway to accomplish tasks so that I'm using my time in an ultra-efficient manner. These Powerbeats by Dre are super helpful because while I listen to music on the train, I use that as my opportunity to create sequences for my classes.
When I prepare material in advance, I'm able to instruct an organized class and deliver the best experience possible to all who attend. It allows me to connect to the process—to know why I chose a specific exercise, because I had time to really think about it prior. Having amazing music all day at my disposal with these headphones enhances my creative process and allows me to build an agenda for my class participants anywhere, anytime.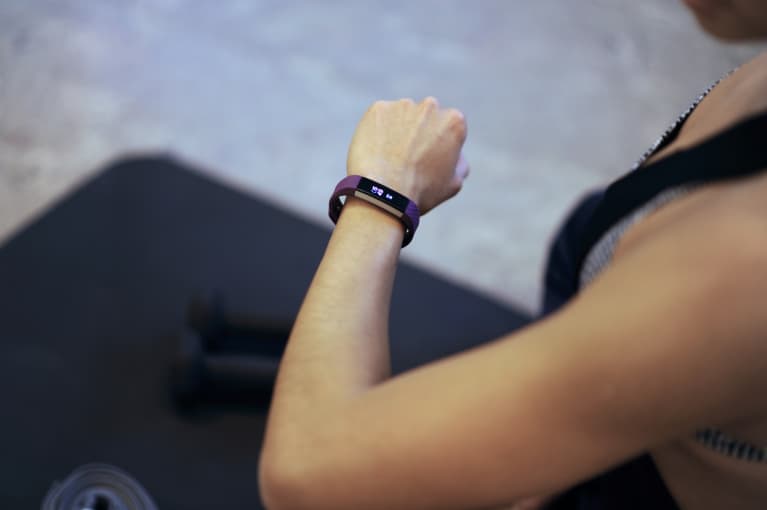 Use a tracking device to set goals—and meet them.
Being a New York native has definitely bred me to walk as much as possible. If I can get there by foot, then here I come! Having a Fitbit is great, though, because it's super satisfying to numerically see how many steps I take on a daily basis—from sidewalks to subway steps to skipping the elevator, it all adds up! To be rewarded with a buzz on my wrist, a notification, or an achievement badge helps train my mind to always take the active option whenever possible. It also keeps me mindful of when I'm not moving my body. We all have lazy days, but sometimes it's worth getting up and taking a walk around the block before you return to vegging out in front of the TV! What I love about the Fitbit is that it doesn't just count steps—it also tracks your sleeping habits! I know that I can be a lot better about my quality of sleep and the number of hours I get per night, and having my Fitbit really helps. Plus, if your friends or family have a Fitbit too, you can compete or cheer each other on. I seriously don't know what I did before I got this Fitbit from Kohl's!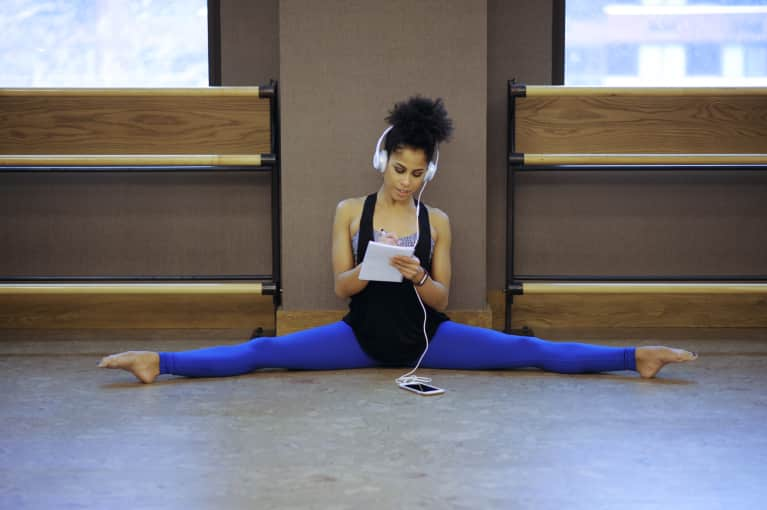 Develop a healthy relationship with technology, but set boundaries.
It's definitely possible to have technology at your fingertips without being enveloped by it. You just need to be clear about what you want to accomplish and make sure you use technology to help you get there, not hinder your progress. Be honest about what doesn't work, and make adjustments. Maybe it takes putting your phone in a safe box for a week to disconnect and stay grounded. If you have a blog, invest in a fast but lightweight laptop so you can work on your posts whenever you have a free moment. And finally, when it's time to log off, make sure you have hobbies and activities outside of technology to keep you relaxed and mindful.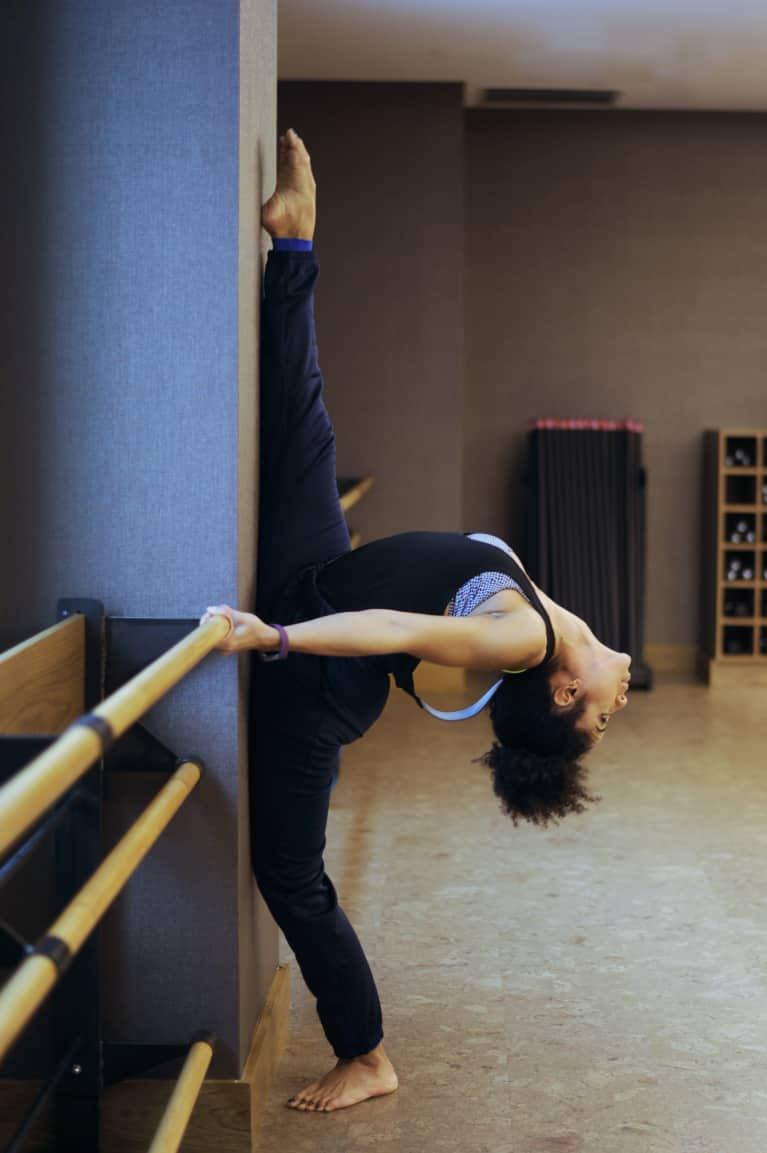 Personally, I love to relax in my favorite comfy Nike sweats and open a good book—with actual pages!—to help me disconnect from the buzz of emails and notifications. Or, if I need to move my body to de-stress, I like to work on my flexibility and do some long, slow stretching at the end of the day, when I can be alone with my thoughts, away from all the technology.