Too Cold To Leave The House? 9 Party Appetizers That Use What You Already Have In The Pantry
Dinner is organized, you've stocked up on wine and sparkling water, and even baked dessert. What's left to do for your holiday shindig? The appetizers and snacks, of course.
The first bites at a cocktail or dinner party can often end up at the bottom of our to-do list, resulting in a sad, sparse cheese plate and not much else. But don't worry, we've got you covered.
You can actually make delicious, healthy, party-worthy snacks using things you already have in your pantry (or freezer or fridge). Here are nine ideas for making substantial snacks when you just can't be bothered to go to grocery store again.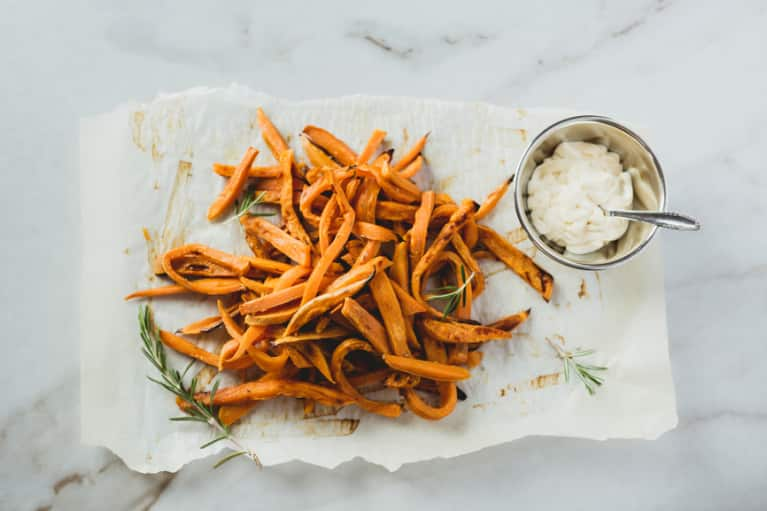 You can stretch one big sweet potato or a couple of medium-sized ones into a big plate of oven-baked fries in a pinch. Toss with oil, salt, and spices and bake until golden. Serve with your favorite condiments and dips—we're partial to guacamole or a creamy garlic yogurt dip (see recipe below).
Check out Love & Lemon's tutorial for how to make easy, crispy sweet potato fries.
Make a dip that's simple, full of good-for-your-gut probiotics, and tastes as good as a decadent sour cream or crème fraîche–based version.
Ingredients
1 cup plain Greek yogurt
1/2 garlic clove, minced or finely grated (I use a microplane for this)
1 tablespoon olive oil (or more) to serve
Generous pinch sea salt, to taste
Preparation
Combine yogurt, garlic, olive oil, and sea salt together in a bowl with a fork until well combined. Taste for salt and drizzle with more olive oil if wanted. Let sit in the fridge for at least a half hour.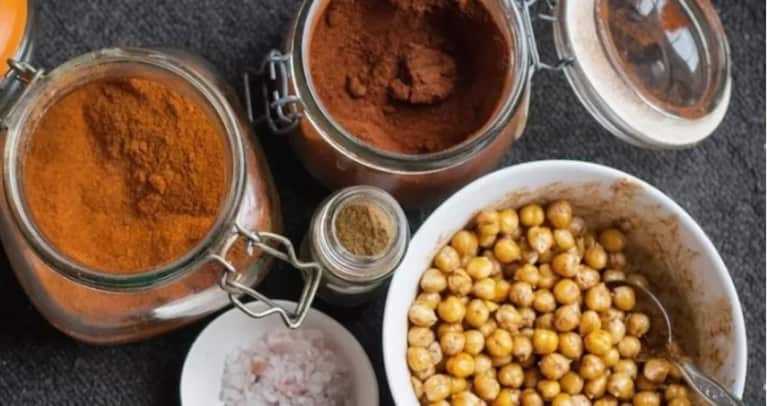 Drain a can of chickpeas and get them as dry as you can with a paper or dish towel. Toss with olive oil and spices and roast.
Get all the details for Crunchy, Spicy Chickpeas here.
Honey Roasted Nuts + Seeds
Make a sweet and savory combo with olive oil, honey, and seasonal herbs and spices. Give this recipe for Rosemary Roasted Nuts from Cookie + Kate a try.
If you have some unpopped kernels, you're halfway to a gourmet treat. Pop those babies up on the stovetop and add parmesan (or nutritional yeast!), olive oil, and rosemary; honey and cinnamon; or smoked paprika and cumin to the mix. If a flavor combination sounds delicious to you—it'll most likely be a hit on popcorn, too.
Give Me Some Oven has a great coconut oil and nutritional yeast version that will get you on your way.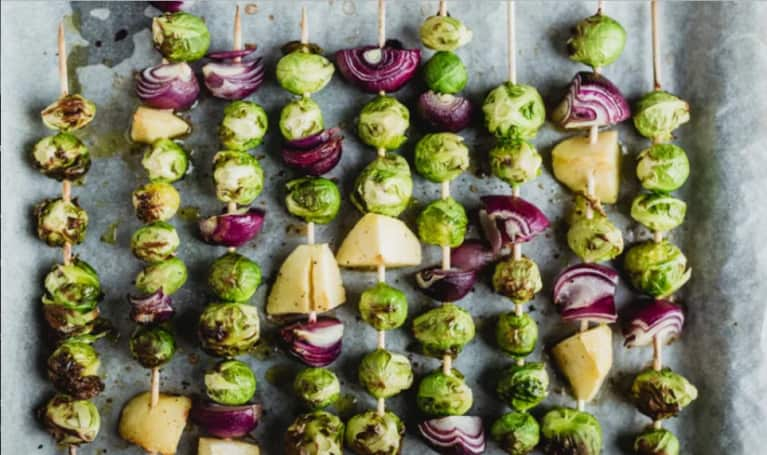 Forget serving these brassicas as a side and make them the opening act instead. Clean, trim, and roast Brussels sprouts until golden and toasty. Serve on skewers or with toothpicks along with a dip like a honey mustard, sriracha, or romesco (below).
Got a jar of roasted red peppers kicking around the cabinet? Combine its contents with a little garlic and smoked paprika (pimenton) and you've got a romesco sauce that's great with crudites, roasted vegetables, and crackers.
Ingredients
1 cup roasted red peppers from a jar, drained
1/3 cup unsalted toasted cashews or almonds*
1/2 garlic clove
1/2 teaspoon smoked paprika
pinch cayenne pepper
salt and pepper to taste
Preparation
Drain the peppers and combine with toasted cashews or almonds, garlic, smoked paprika, cayenne, and a sprinkle of salt and pepper in a food processor and puree until smooth-ish.
*Toast your own in a dry pan over a medium heat, stirring occasional until golden—about 3 to 5 minutes. (Watch these guys closely as they can burn easily!)
These insanely easy gluten-free crackers are made with simply almond flour, egg, and seasoning.
Check out Elana's Pantry for the recipe.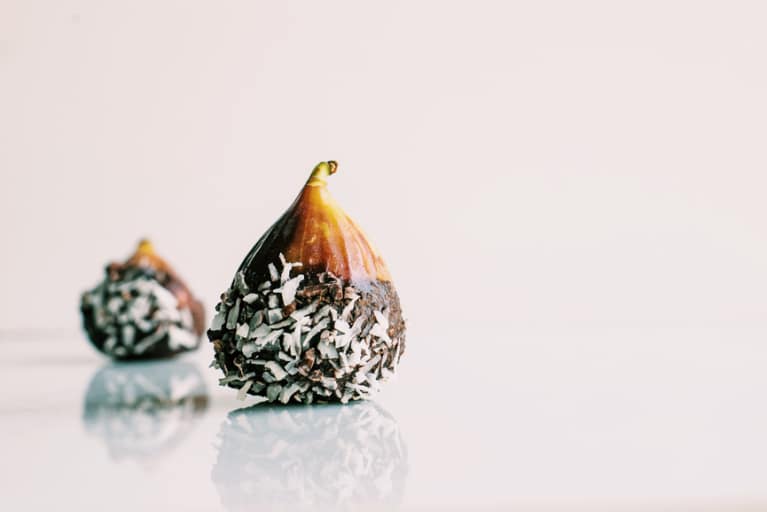 Maybe this falls more into the dessert category, but it isn't a bad idea to have sweet snack on the menu, either.
Gather up the fruit you have (dried, fresh, or a mix is cool—we like dried apricots, orange slices, strawberries, figs, etc.), melt some dark chocolate in a double boiler, dip your fruit in the chocolate half-way, transfer to a tray lined with parchment paper, and stick in the fridge to cool. Arrange artfully on a platter.