What You Need To Know About Coffee & Your Fitness Goals: Doctors Weigh In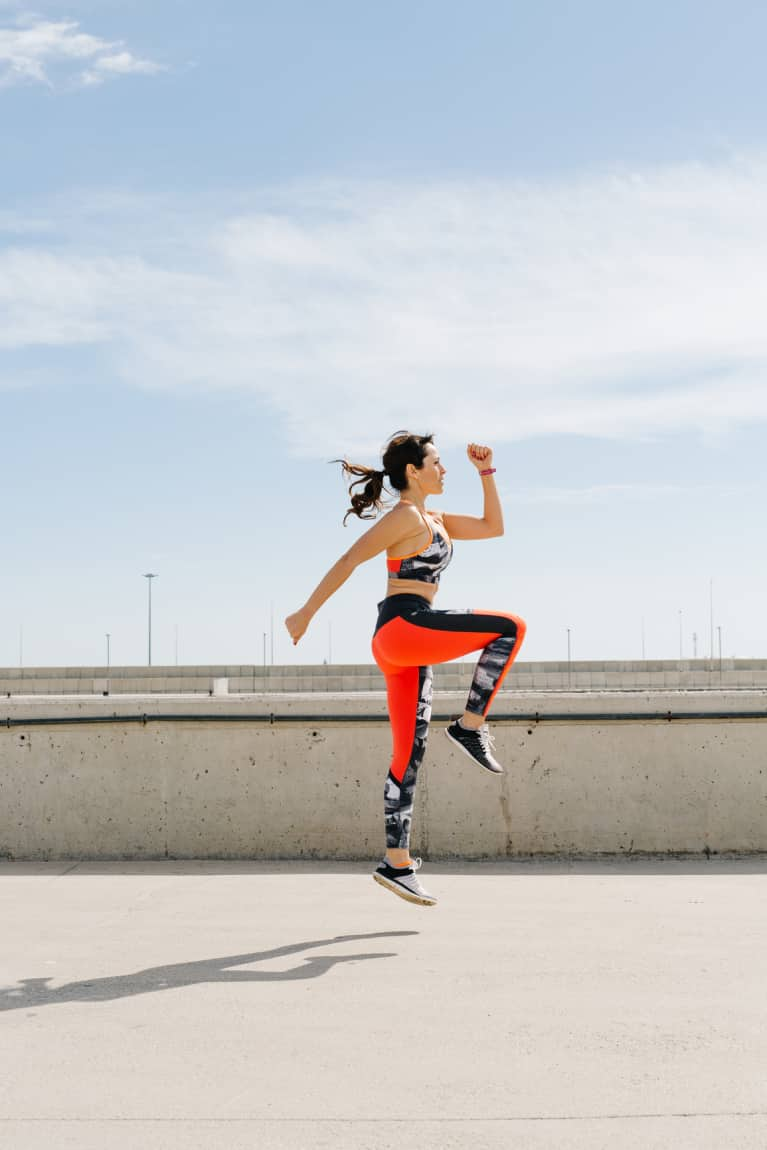 There's nothing quite like a strong, fragrant cup of coffee. After just one sip I feel invigorated and ready to take on the day, and I know I'm not alone in my passionate feelings toward a steaming cup of joe in the morning.
Because I exercise shortly after I've had my coffee and find I have a better workout for that reason, I've been pairing the two for years. But it recently occurred to me that fueling my workout might not be all that healthy, so I decided to do some digging.
I got in touch with two doctors—Will Cole and Joel Kahn—to get the scoop on just what kind of impact coffee has on fitness. Here's what they had to say.
Your pre-workout cup of coffee can actually help a lot.
Make no mistake: Drinking water is extremely important when you're exercising. In addition to his morning cup of coffee, Joel says he has a glass of room-temperature water, organic green powder, and lemon before heading to the gym.
Will adds, "Coffee can do several things to help your exercise routine. The first is obviously give you a boost of energy and brain focus. Coffee also increases something called lipolysis, helping your body let go of extra fat and burn more calories."
But be aware of how your body reacts to caffeine.
If coffee upsets your stomach, you probably shouldn't be drinking it all—and you certainly shouldn't be pairing it with working out. Another thing to be aware of his how your body metabolizes caffeine.
"Fifty percent of people metabolize caffeine slowly, so it hangs around longer, making people prone to palpitations, racing, and higher blood pressure after coffee," Joel says. "While there is a genetic test that can be done on blood or saliva to check this (I am a fast metabolizer, so it clears quickly), stay aware, and make sure to monitor your heart rate and blood pressure."
All coffee is not created equal.
Unfortunately, you can't swing by Starbucks every morning for a sugar-filled drink and expect to crush the half-marathon you're training for. Joel recommends a pinch of sugar in your coffee at most (black preferred) and notes that the filters used in drip coffee are beneficial, as they trap the chemicals that raise blood cholesterol.
"Make sure it's organic. Pesticides aren't cool," Will adds. "Go for coffee that's been third-party tested for mold, which can be high in some beans. If you go for decaf, try ones that are decaffeinated with Swiss water process, which is nontoxic. Avoid the blends with artificial flavors. You are real; your coffee should be as well."
The bottom line? Unless you're particularly sensitive to caffeine, coffee probably makes your workouts stronger. Drink up!