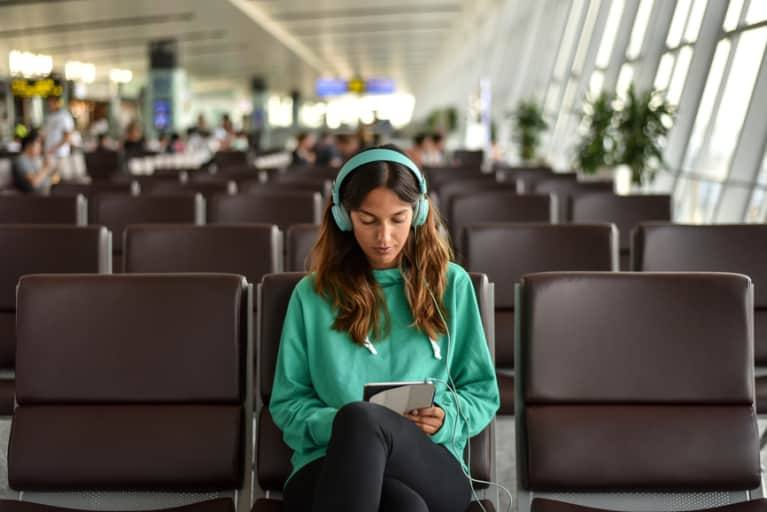 The busy holiday season usually involves at least a little bit of travel, whether you're hopping on a train, buckling up for a road trip, dealing with air travel, or just fighting your way through the mall parking lot—getting to where you need to go can be hectic.
If you're like us, you want to make sure you're fueled with enough good food to take potential delays and stress in stride, so making sure you have nutritious, high-protein, whole foods snack options is essential.
Here are some of our favorite healthy and satisfying travel-friendly snacks that are easy to throw in your bag without making a mess. Your future self will thank you.
1. Healthy fats: a whole avocado
Hear us out on this one. Once you're in the air, grab a plastic knife and spoon, along with a salt packet and crack open your healthy fat and fiber-filled avocado. A little sprinkle of salt brings out the natural mellow flavor and will stave off the munchies that lead you reaching for a sad bag of mini pretzels.
It's hard to find a protein bar you can trust these days; thankfully, there's RXBAR. With a short ingredient list consisting of whole foods like egg whites, dates and nuts (and absolutely no added sugar), RXBAR packs 12-grams of protein into delicious and convenient bars. They also happen to be gluten free, soy free and dairy free, which is always a win in our book.
Their naturally sweet flavors like Maple Sea Salt and Blueberry taste like a treat, but without artificial ingredients or fillers, you'll walk away satiated without an impending sugar crash.
Chocolate Sea Salt will keep that sweet tooth at bay, and the Mint Chocolate gives us all the holiday feels—helping you to remember why you're traveling in the first place.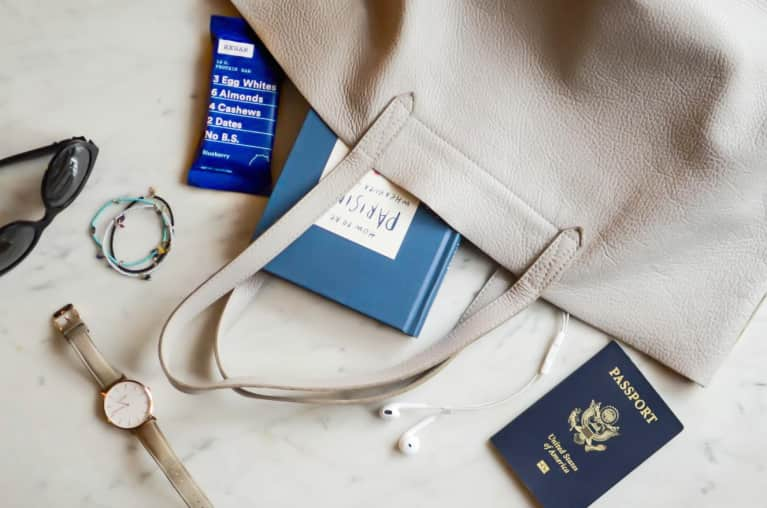 3. Salty and sweet: homemade trail mix
Make your own mix of nuts, seeds, dried fruit, carob chips, coconut—customize it with your favorites. You can take it to the next level by roasting your trail mix blend with olive oil and spices for a savory version, or opt for a sweetened mix by roasting with coconut oil and maple syrup.
4. Savory crunch: roasted chickpeas
Roast chickpeas in a hot oven with olive oil, salt, and your favorite blend of spices (we love madras curry powder, or cumin and smoked paprika).
5. Mealtime: rice paper rolls
This one takes a little at-home prep, but 2 or 3 of these guys feels like a substantial meal. Pack rice paper rolls with a few veggies and a sauce that's thick enough to stay put.
Keep in mind a simple formula: thick flavor enhancer base (hummus, sriracha, peanut sauce) + leafy herbs (cilantro, basil) + crunchy raw veg (chopped cucumbers, bell peppers, carrots), and you're ready to go.