8 Super-Easy Overnight Oat Recipes That Are Healthy & Mostly Vegan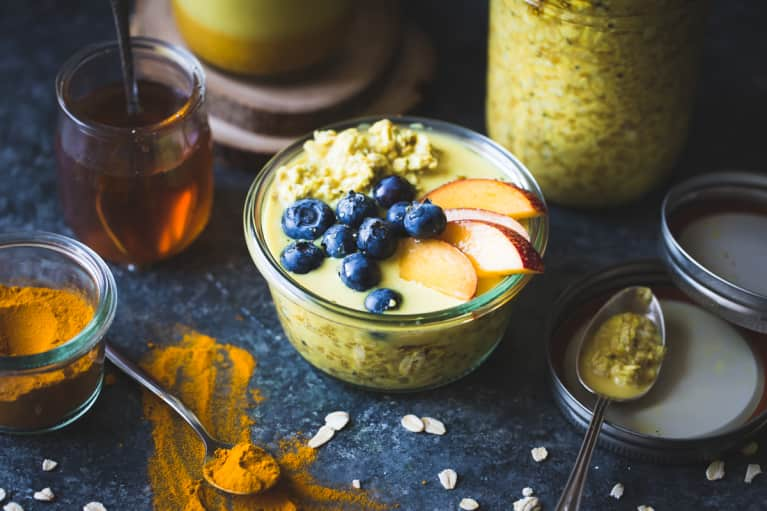 Last updated on October 7, 2019
We're huge fans of overnight oats here at mbg—and for good reason! What's better than a nutrient-packed breakfast that's already ready when you wake up?
We put together our favorite overnight oats recipes—we're talking creamy chocolate, kicky matcha, and even pumpkin spice latte.
Turmeric Golden Milk Overnight Oats
We're huge fans of the healing power of turmeric here at mbg, so it makes sense that these oats are on our hit list. Beyond being super anti-inflammatory, these spice-filled oats are incredibly delicious. Get the full recipe here.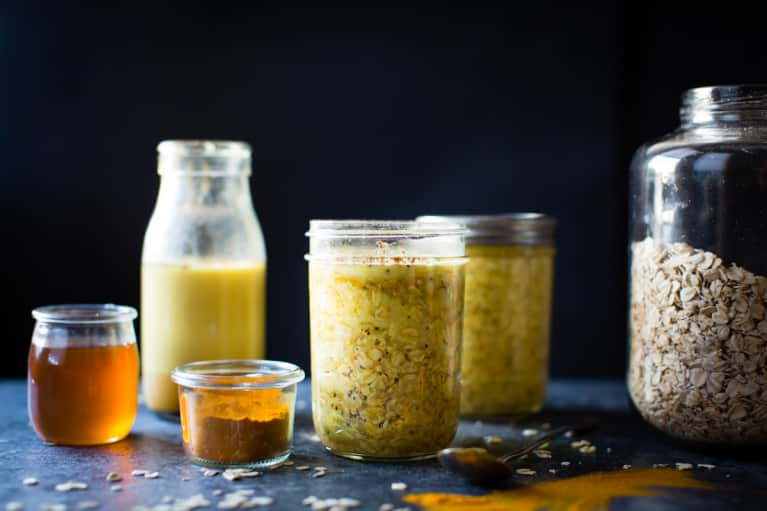 The Bojon Gourmet
Pumpkin Spice Latte Overnight Oats
All the joy of the season's trendiest drink, packed into a grab-and-go breakfast. To tell the truth, we actually like this fiber and protein-packed version better. Get the full recipe here.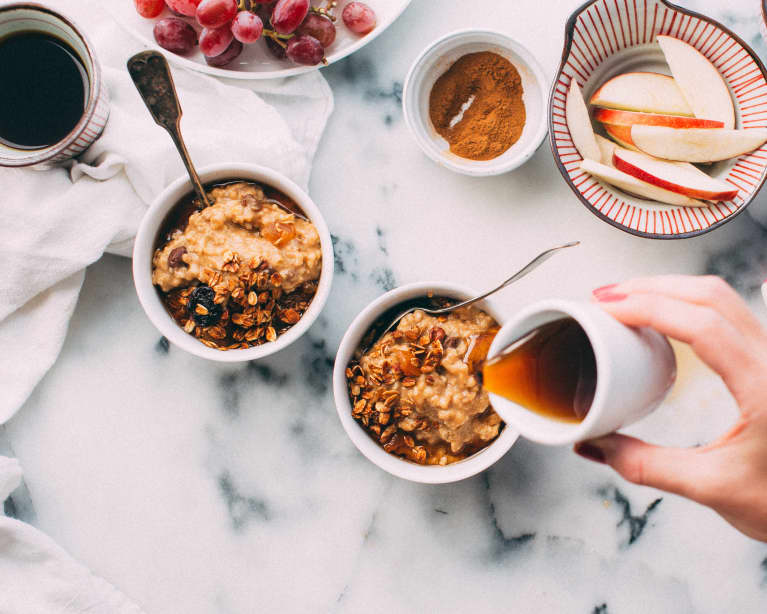 Jennifer Pallian / Unsplash
Spice Strawberry Overnight Oats
These simple overnight oats from plant-based powerhouse My New Roots are elevated with a zesty, cinnamon and cardamom-laced strawberry sauce. Get the full recipe here.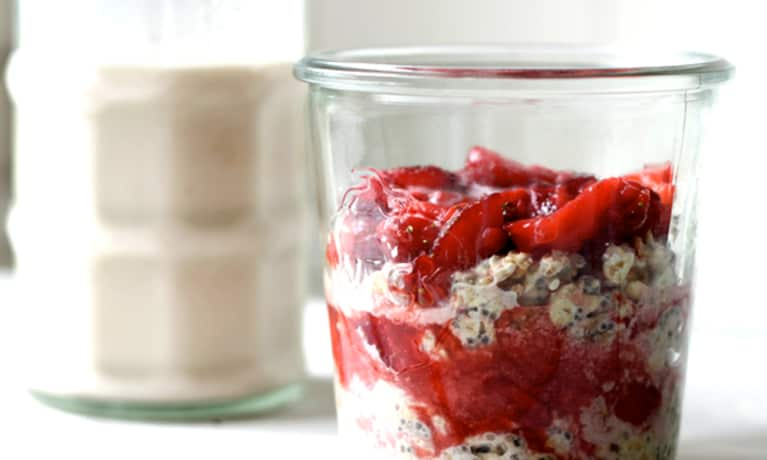 Sara Britton
Matcha Overnight Oats
Get your breakfast and caffeine fix all in one with these overnight oats starring the tea of the moment, matcha. Due to the unique nature of matcha and the plentiful fiber of the oats, this breakfast provides a sustained release of caffeine—no spikes and crashes here! Get the recipe here.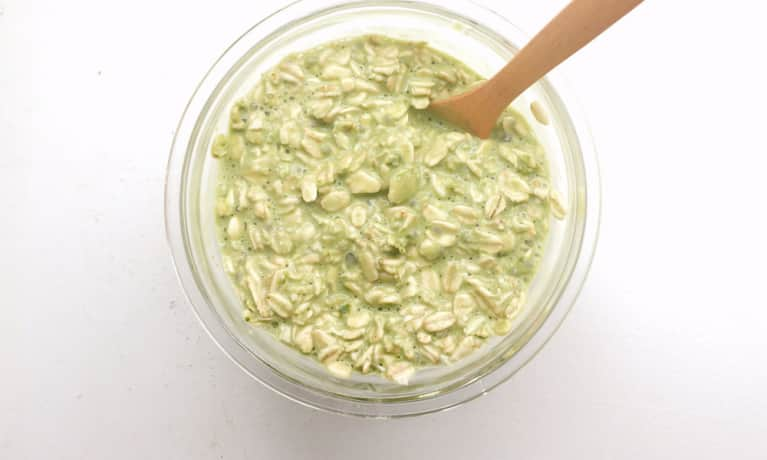 Rachel Mansfield
Peanut Butter Overnight Oats
This one's for all those peanut butter lovers out there. What is it about a simple swirl of nut butter that makes anything taste decadent and totally crave-worthy? The extra hit of protein isn't a bad way to kick off your day, either. Get the full recipe here.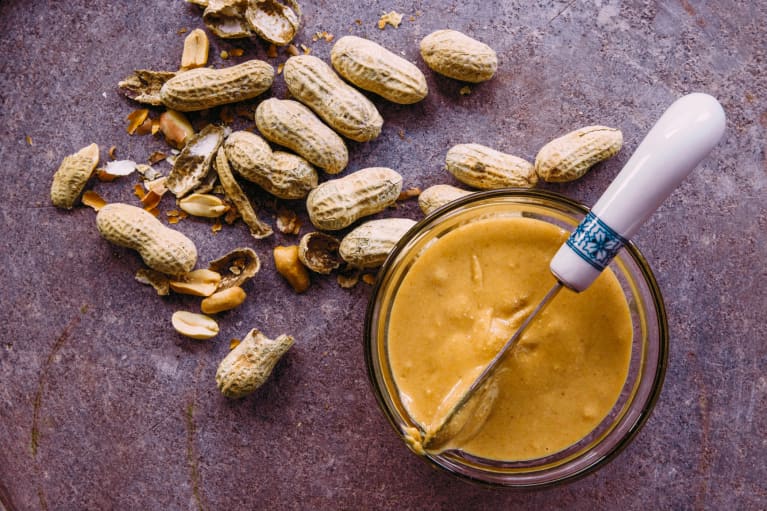 Gabriel Bucataru / Stocksy
Chocolate Peppermint Overnight Oats
For when you're done with fall pumpkin-everything and ready to move on to more hard-core winter fare, these overnight oats are for you. Laced with antioxidant-rich cocoa, refreshing peppermint, and a coffee kick, these will lure you out of bed even on the coldest mornings. Get the full recipe here.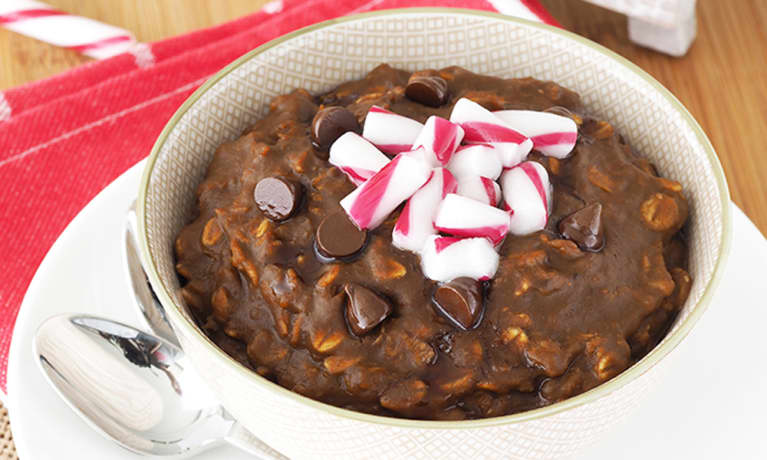 The Breakfast Drama Queen
White Chocolate Raspberry Overnight Oats
Dessert for breakfast? These oats say yes. They utilize antioxidant-packed cacao butter to get that perfect white chocolate flavor (sans all the sugar and milk). And—oh yeah—it's vegan too. Get the full recipe here.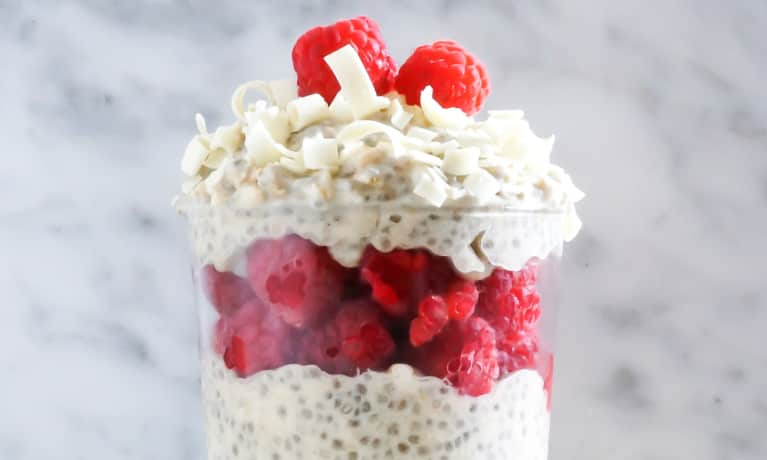 Sprouted Routes
Apple Pie Overnight Oats
Have your pie and eat it too with this apple pie overnight oatmeal. It takes way less time than baking a real pie, and it's far more nutrient dense. With flavors this good, there's no reason not to enjoy it all year long. Get the full recipe here.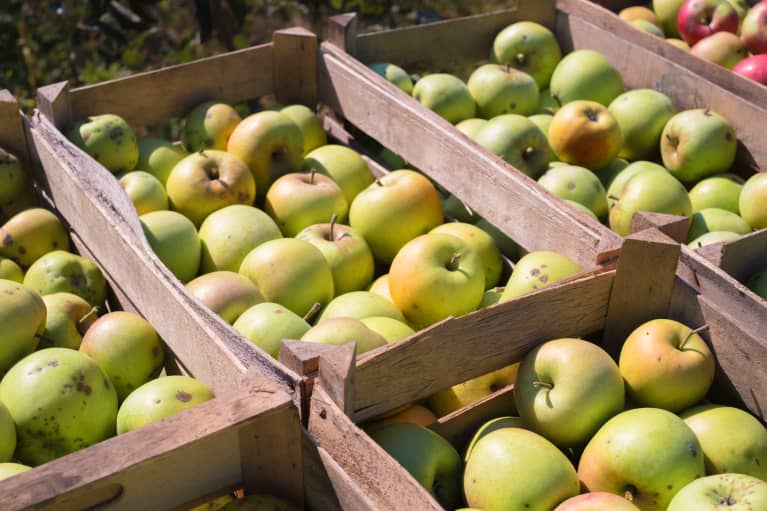 Jelena Jojic Tomic / Stocksy