Amanda Chantal Bacon's Favorite Superfoods + How To Use Them
October 25, 2016 — 9:31 AM
Famous for creating intoxicating juice elixirs and superfood powder blends with names like Sex Dust and Beauty Dust, we knew Amanda Chantal Bacon's first cookbook would be out of the ordinary—and we were right.
The beautiful black and copper book would look as at-home on a coffee table as it would on a kitchen shelf. It's filled with everything from Amanda's personal wellness journey to a veritable pharmacy textbook's worth of herbal and food-based medicine—in addition, of course, to brain-, beauty-, and bliss-enhancing recipes. We've long been fans of Amanda's LA Moon Juice shop (see her talk about her secrets to success onstage at #revitalize2016 here); here, she reveals a few of the power foods she relies on in her recipes.
Amanda calls ashwagandha a "potent root that calms," citing its benefits in thyroid function and alleviating depression, improving sleep, and enhancing virility. It's adaptogenic and as such can adjust to exactly what your body needs.
"Mucuna is a bioavailable source of L-dopa," Amanda notes, which becomes dopamine in the brain, causing it to elevate mood and creativity. Amanda especially loves the rich caramel flavor of this one.
Reishi, Amanda says, is the strongest immune-boosting herb in the world. It's made from dried, ground mushrooms, and Amanda loves it for its ability to "relieve stress and impart feelings of centeredness and strength, soothing allergies and inflammation, protecting the liver and supporting the brain."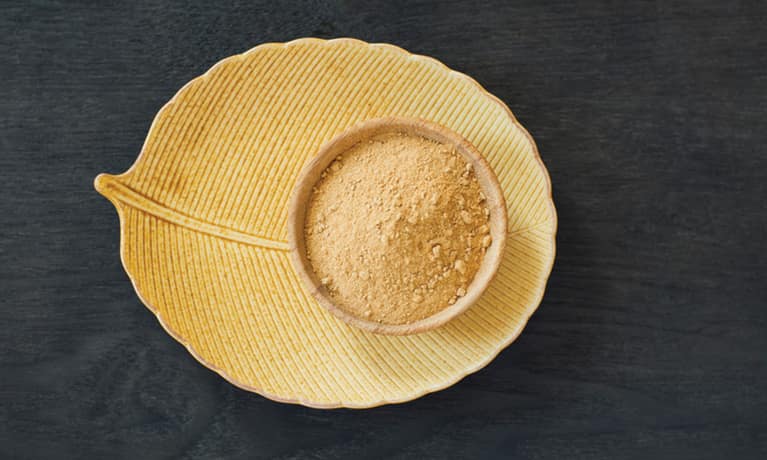 A powerful ingredient in Amanda's infamous Sex Dust, maca is another adaptogen that Amanda notes "delivers abundant energy, mental stamina, hormonal balance, enhanced libido, and an elevated mood." It has a nutty, malted flavor that Amanda says complements many other superfoods and herbs.
Is there anything that feels lovelier than eating opalescent pearl? According to Amanda, pearl has actually been used for centuries for beautification and as a source of enzymes, minerals, and amino acids. It's another adaptogen, and Amanda reaches for it for "bone and cell building, longevity, joy, and overall glow."
Amanda recommends incorporating the superfoods into morning smoothies and snacks throughout the day, and her cookbook is filled with elixirs designed specifically to take advantage of their potent, healing benefits. Here, she's shared her recipe for Bliss Brain, a warm, mildly sweet drink designed to "elevate mood, inspire creativity, regulate sleep patterns, and even ignite libido while soothing the nerves and inflammation, and boosting immunity and liver function."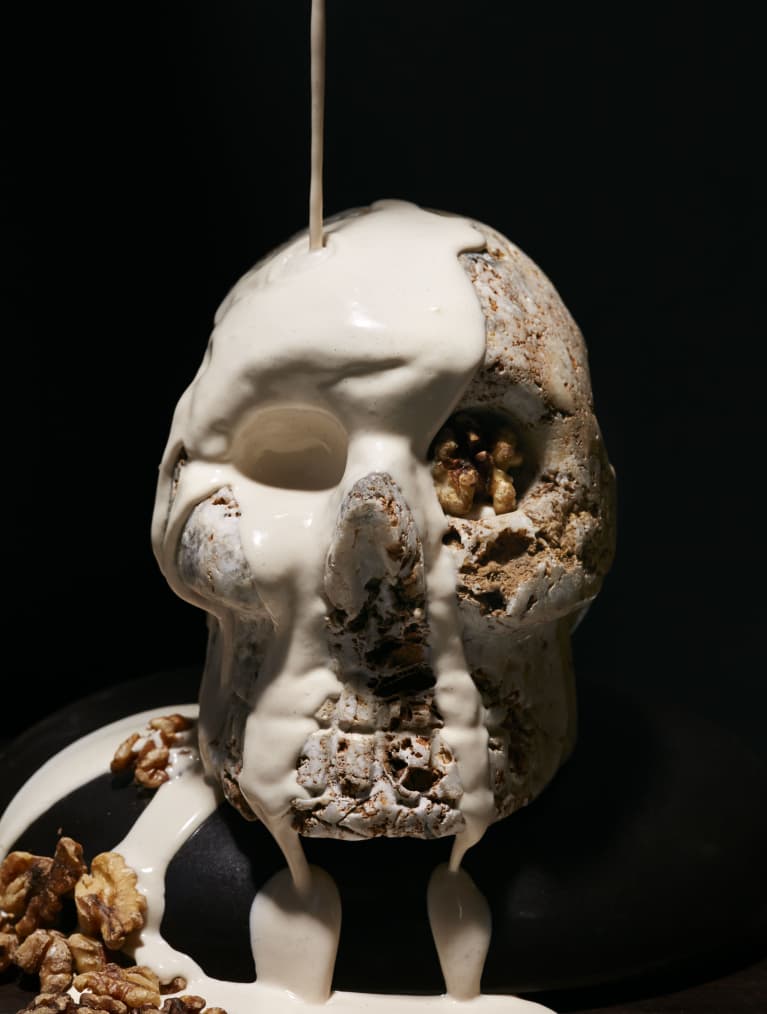 Makes 12 ounces
Ingredients
12 ounces walnut milk (or milk of choice)
1 tablespoon mesquite powder
½ teaspoon mucuna powder
½ teaspoon ashwagandha
½ teaspoon reishi powder
½ teaspoon raw vanilla bean powder
1 teaspoon ghee or coconut oil
Sweetener (Amanda uses 1 teaspoon raw honey or coconut sap, or 1 drop of stevia for a low-glycemic version)
Preparation
Gently warm the milk in a saucepan over low heat, without allowing it to simmer. Carefully pour it into a blender. Add the mesquite powder, mucuna, ashwagandha, reishi, vanilla, oil, and sweetener. Blend on high for 20 seconds or until warm and frothy. Pour into a mug, and enjoy.
For even more superfood-packed juices, smoothies, snacks, and desserts, be sure to check out Amanda's The Moon Juice Cookbook: Cosmic Alchemy for a Thriving Body, Beauty, and Consciousness.