All The Ways You Should Be Adding Fresh Figs To Your Meals Before September Ends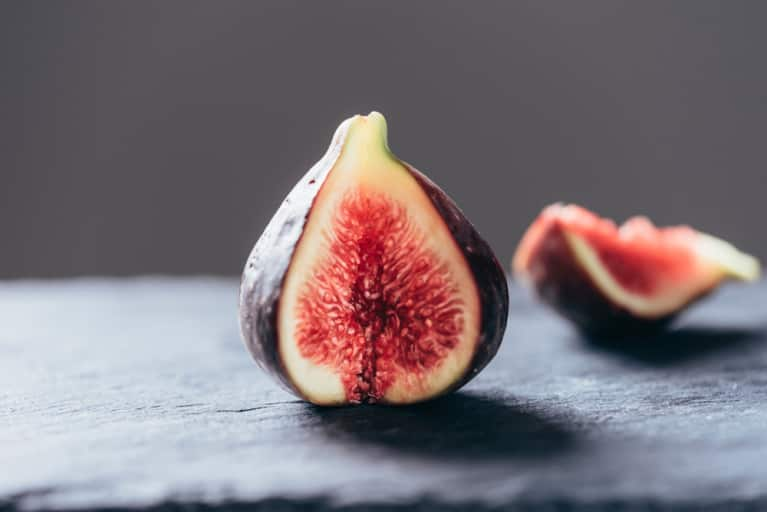 Figs, figs, and more figs. That's what I keep telling myself as each day in September passes and we get a day closer to the end of fig season. But there's still time to add this Mediterranean fruit you've been eyeing at your local market into your diet — in more ways than one.
Figs are full of fiber (2 grams per fig), with notable amounts of B6, copper, potassium, and manganese, all of which are good for improving blood pressure, metabolizing fats and proteins, and keeping you feeling great.
We realize that eating plain figs is already pretty delicious, but we wanted to give you a few more inspiring ideas to make sure time doesn't fly by leaving you figless. It's happened to us before, and it wasn't pretty.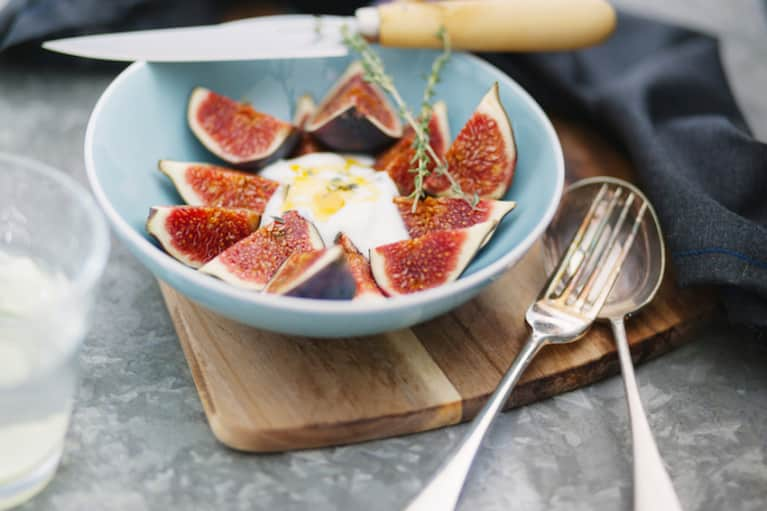 Replace those dates in your smoothie with figs — they have twice the amount of fiber.
2. In your morning yogurt
Ignore those sugary fruit jams that come with your Greek yogurt and make a fig compote using maple syrup (instead of cane sugar). Mix it into your yogurt, top with toasted pumpkin seeds and a light drizzle of tahini, and you've got yourself a better breakfast.
3. Mixed into overnight oats
Leave the dried fruit out of your oatmeal next time! Chopped-up figs mixed into your oats with a spice mix made up of ground ginger, cinnamon, turmeric, and chia seeds will take you to Morocco for the morning.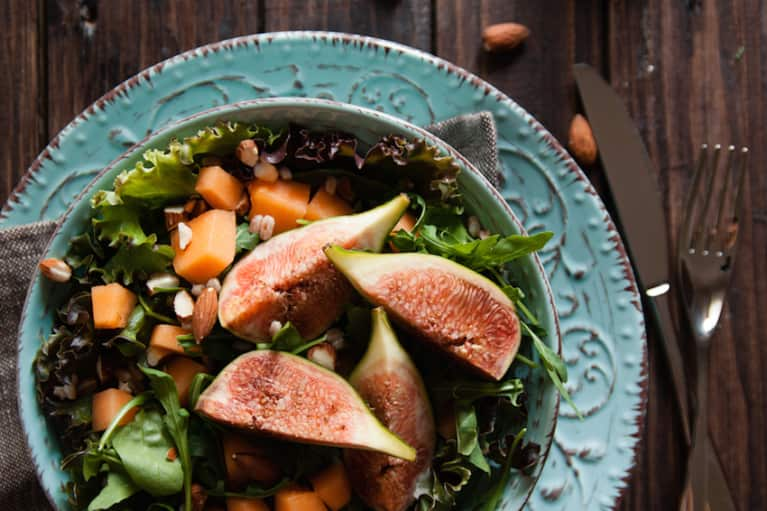 1. In a leafy green salad
Have a favorite salad you can't stop eating? No one said you had to; just chop up two figs and toss 'em in there. Remember, sweet and salty goodness always adds a nice touch to a meal.
2. On an open-faced sandwich
Replace the banana in your AB&B (almond butter & banana sando) with sliced sweet figs. Or replace the honey mustard in your wrap by mashing one fig with a teaspoon of Dijon and spreading away.
We love sweet potato or squash in our plant-based bowls (have you checked out our 15-minute meals?) just as much as everyone else, but roast some figs with a little olive oil, sherry vinegar, and salt, and add those instead. It's always nice to change things up with the change of season.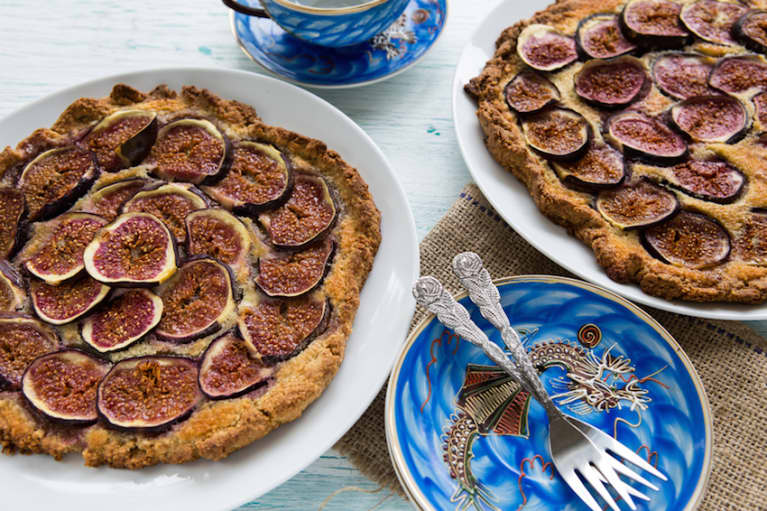 1. Combine with cauliflower
Cauliflower just got better. Next time you roast this awesome veggie, mix in some sliced shallots and chopped figs. When cooked through, mix in chopped roasted almonds, crumbled feta, and chopped cilantro.
Next time you make pizza (try our favorite pizza crust), add thinly sliced figs on top of pesto and dollops of ricotta, and drizzle with agave.
3. Ratatouille with an autumn spin
This veggie dish becomes the ultimate fall meal when you replace tomatoes with figs.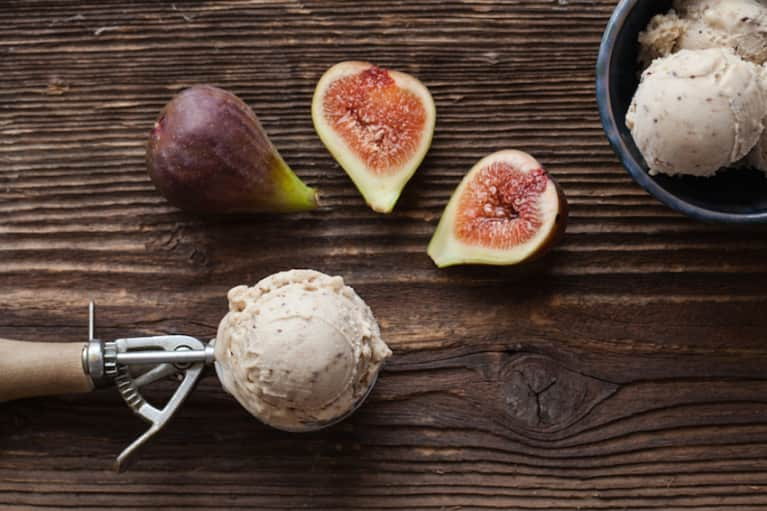 I might have just made that word up, but take the same concept used when making nana cream and apply it here.
Freeze 3 to 4 halved figs, then blend them with a little (about 3 tablespoons or more, if needed) almond or coconut milk and cocoa powder (1 tablespoon). If you want a little sweetness, drizzle with maple or honey.
Melt that dark chocolate, spread it on a greased baking sheet, and sprinkle with chopped figs, candied ginger, and Maldon salt. Put it in the freezer, take it out, break it into pieces and voilà! You've made your own artisanal chocolate.
If you've made cashew or almond cream before, then you'll know how to make pistachio cream. Once you whip that up, you know what to do next. Just grab a spoonful of this nutty mixture and top that with a fig, and well, yum.