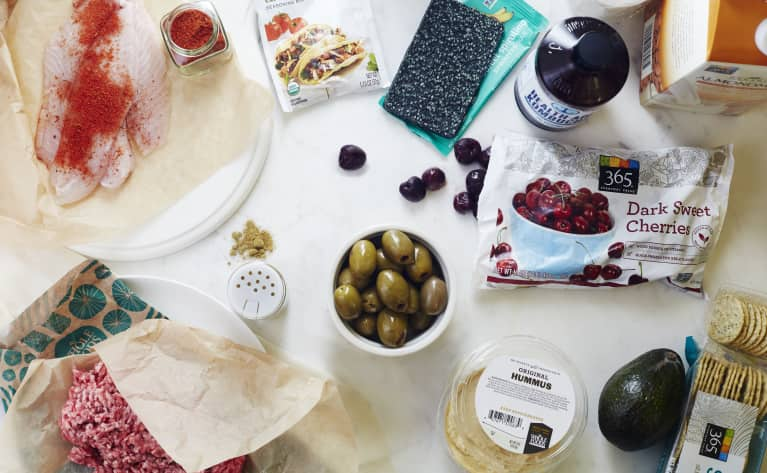 As a functional medicine nutritionist with more than a decade of experience, I've got my nutrition down — and I have to. I have two busy practices in both NYC and LA, and once a week I fly between these two cities. That means I need convenient travel snack options as well as meals that are intensely nutrient-dense.
I eat a principally organic, plant-rich diet sprinkled with sustainable fish and organic grass-fed meats. Sometimes I choose local over organic produce; sometimes it's just what ends up in my hand; there's no rigid structure.
As flying can knock me around due to the reduced oxygen in the plane (as well as the three-hour time difference), it's essential that my meals boost my vitality, not lower it. I also want a sharp brain and for my skin to glow and not look jet-lagged. Time is my most precious resource, so meals need to do double duty — be fast and loaded with nutrients.
When I shop, I don't want to think about HFCS, GMOs, aspartame, and trans fats, nor do I want to think about nonsustainable sourcing options. Whole Foods Market has become the safer (and quicker) shopping playground because it's done part of the work for me. As I've been shopping there for 10 years, it's like home to me. I know where everything is!
On this trip to Whole Foods Market, the 12 items I picked up were: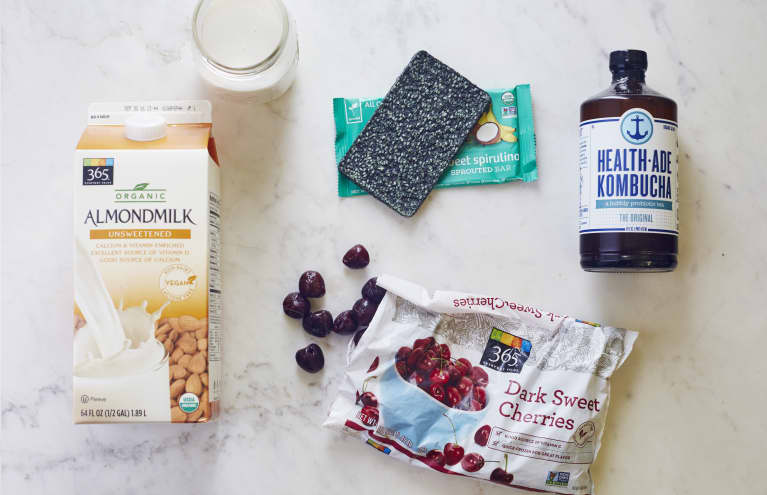 Go Raw Sweet Spirulina Sprouted Bar
This is a throw-in-your-handbag bar and is ideal for travel. It contains only five ingredients — all raw and all real. It's not overly sweet, and, with the added spirulina, it gives a hint of iodine to support the thyroid function and keep my metabolism firing.
This beverage tastes like a grown-up's soft drink but with virtually no sugar. It's fermented tea loaded with great probiotics to help restore my microflora. It also cuts through sugar cravings like nothing else!
365 Everyday Value Organic Unsweetened Almond Milk
I use almond milk to make my morning smoothies. The Whole Foods Market 365 Everyday Value brand is not only cheaper than other options, but it is also free from the questionable emulsifier carrageenan.
365 Everyday Value Frozen Organic Dark Sweet Cherries
I prefer frozen fruit over fresh fruit in my smoothie. Cherry and beet smoothie with almond milk and my protein powder, Beauti-fuel, is my de rigueur morning breakfast.
These are one of my favorite late afternoon snacks. I put 10 into a small bowl as I plug away at work. The olives also act as a prebiotic, supporting the growth of my own microflora, which is essential to keep my energy and wellness up.
One should always have avocados on hand! I like to use them in salads, as snacks (with the ground cumin), or over eggs. The organic avocado was only 20 cents more than the nonorganic.
365 Everyday Value Seaweed Rice Crackers
Sometimes I just want a snack with a crunch. I live a gluten-light life, so gluten-free crackers tend to be the alternative. These have the added benefit of seaweed, which, like spirulina, supports the thyroid and my energy levels.
Whole Foods Market Organic Hummus
The essential snack. One can't be without hummus. Hummus with rice crackers or crudités of pretty vegetables is a staple snack.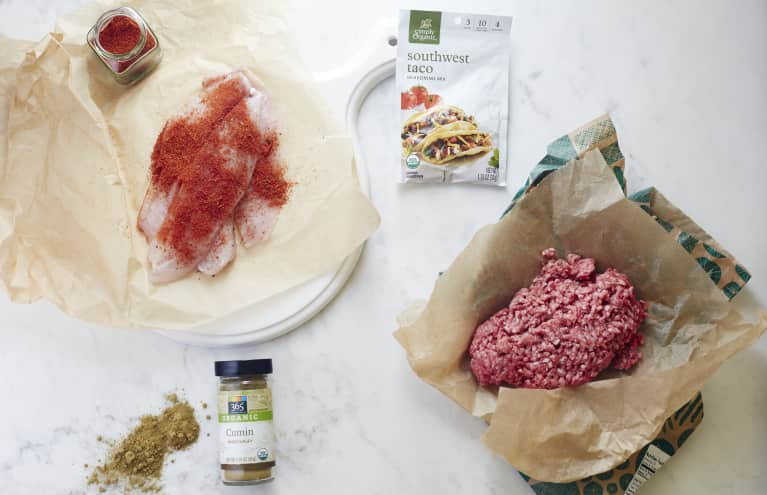 365 Everyday Value Organic Ground Cumin
I love curried vegetables, and this is one of my most used spices, along with turmeric.
Sustainably caught Cajun-spiced rockfish
When I'm in LA, I pick up the Pacific fish, which are less available in New York. Rockfish tastes like Dover sole but is much, much cheaper!
Organic grass-fed ground beef
I won't eat meat unless it's organic and grass-fed. I bought this beef to make tacos with the taco seasoning mix. It's one of my partner's most enjoyed meals. And even better for me, he cooks it!
Simply Organic Spicy Taco Seasoning Mix
This is the convenient option to season ground beef for tacos. Add to the grass-fed meat with water and voilà, you have taco filling!