This Exercise Will Seriously Tone Your Arms (And It Doesn't Require Any Weights)
Ph.D. & Movement Advocate
By Shauna Harrison, Ph.D.
Ph.D. & Movement Advocate
Shauna Harrison, Ph.D., is the creator of Muscle + Flow, Adjunct Associate at Jonhs Hopkins, and fitness teacher. A graduate of Stanford, UCLA and Johns Hopkins, she simultaneously pursued academics and fitness obtaining her Ph.D. in Public Health and teaching fitness classes across the country.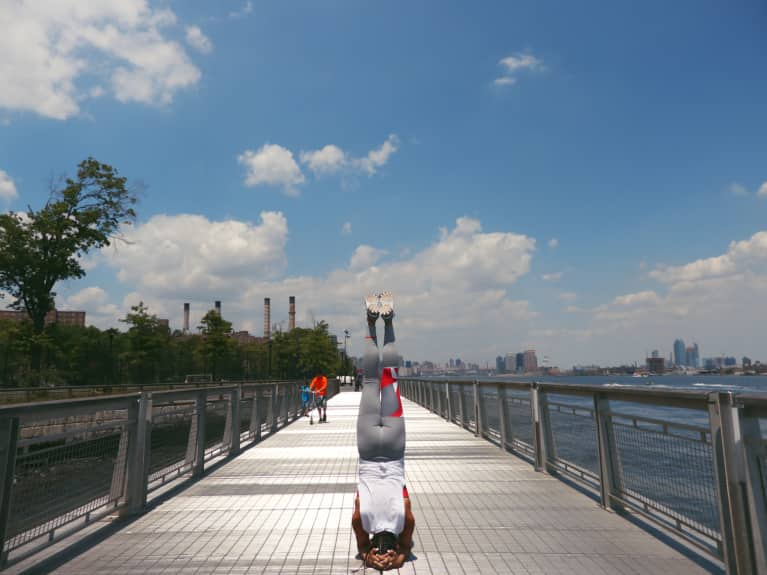 Push-ups are a do-anywhere, crush your upper body exercise.
Whether you do them on your toes or on your knees, you'll get a great upper-body strengthener that targets the chest, shoulders, forearms, and triceps depending on arm position and your core. I love them for their versatility and because you don't need much space or equipment to do them
Side note: The pull-up is actually my favorite, but it does require some equipment so it's not always as convenient.
Here's what it should look like: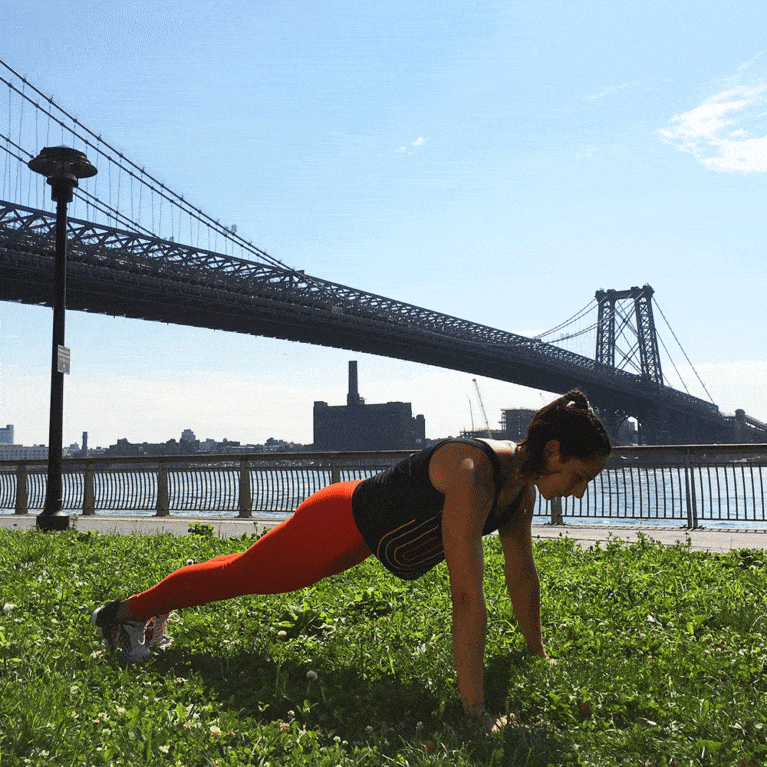 And here's your step-by-step guide to doing a perfect push-up:
1. Start in a full plank (legs straight) or modified plank (knees on the ground) position. Shoulders, elbows, and wrists stacked. Hands can be shoulder-width or slightly farther apart.
2. Bend your elbows behind you—not out to the sides in a "T" position—to lower the entire body (or from knees up) toward the ground. The whole body should lower together, not the chest without the hips or the hips without the chest.
3. Press straight back up to plank.
4. Repeat.